First Look review: Steppenwolf's "Monster" is an emotional performance that tackles the perceptions of African Americans in the judicial system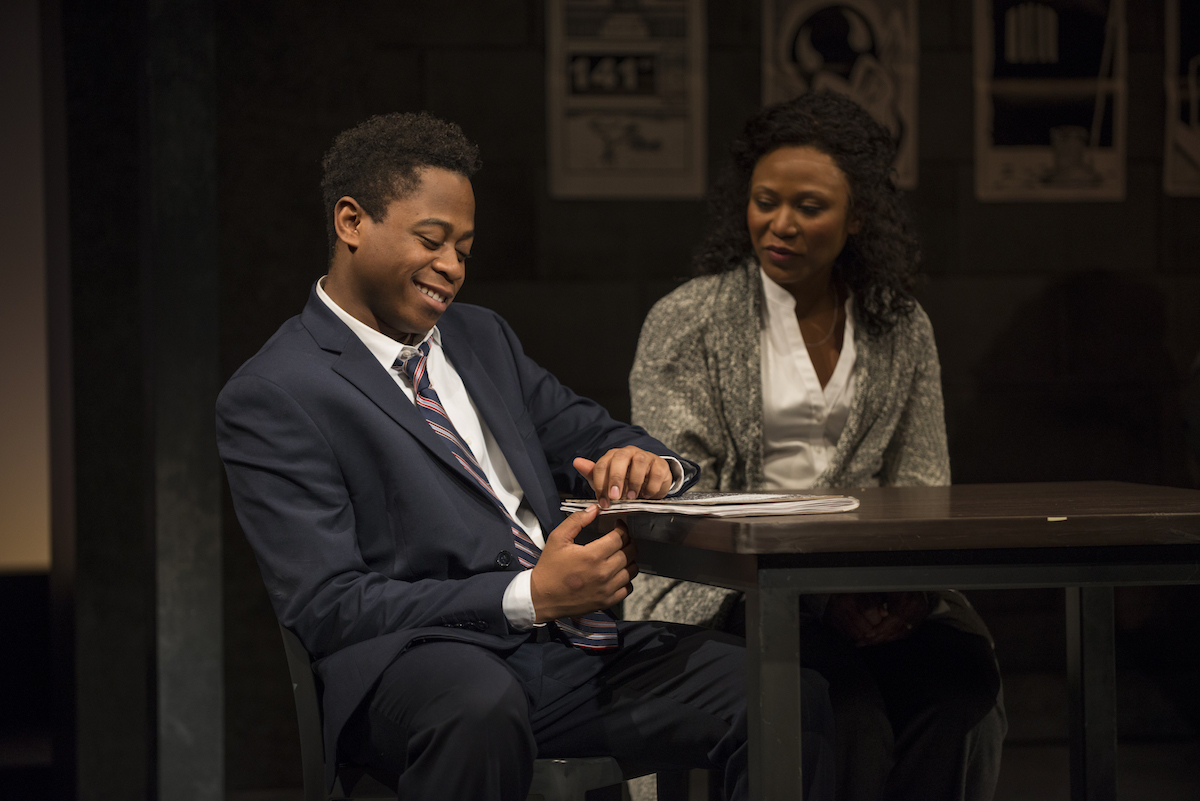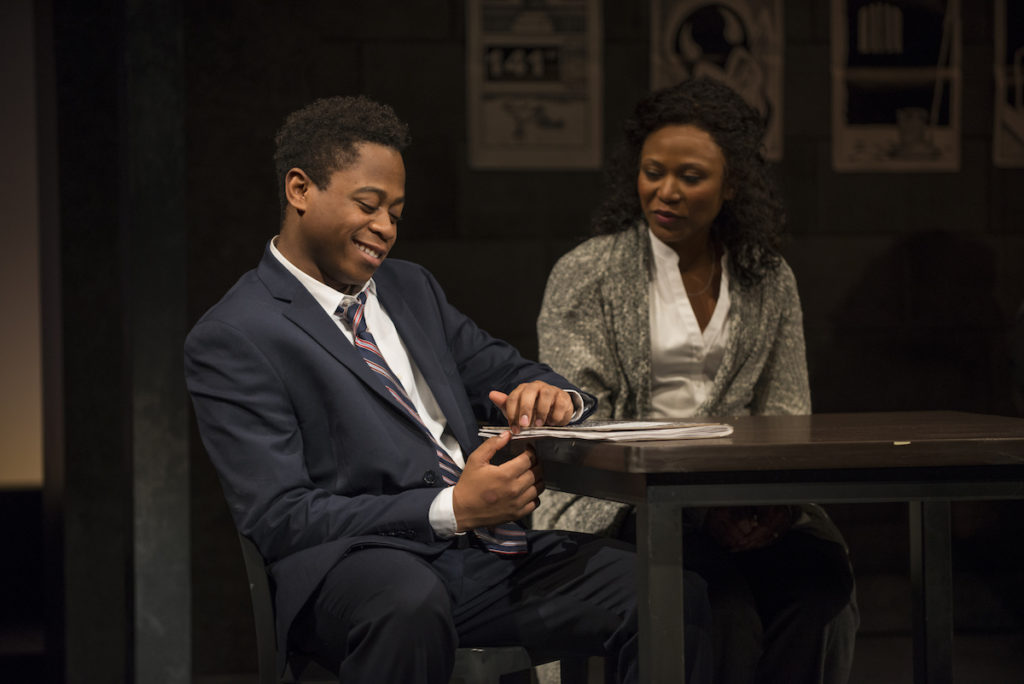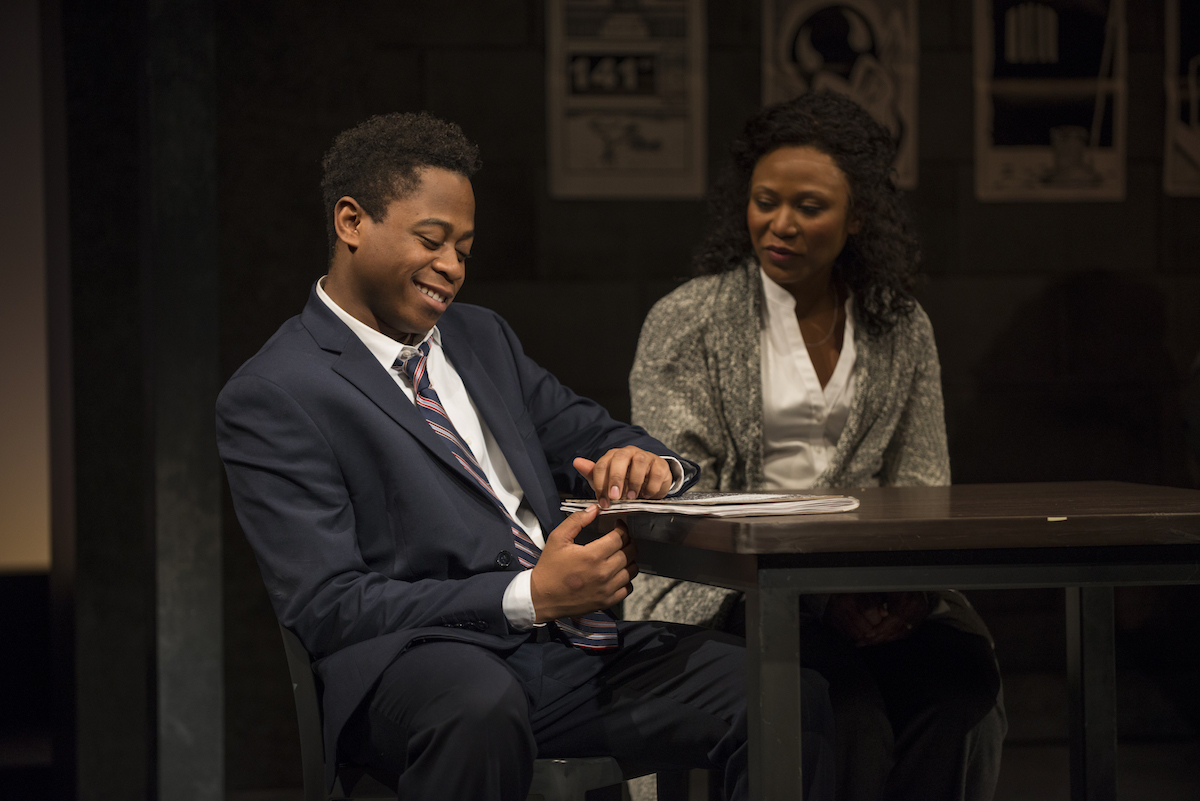 By Zak Buczinsky
Playing at: The Steppenwolf Theatre, 1650 N. Halsted, through March 9. www.Steppenwolf.org
Basic storyline: Adapted from Walter Dean Myer's award-winning novel, Monster discusses society's perception of African Americans who find themselves caught in the judicial system. Steve Harmon is a 16-year-old student with dreams of filmmaking who is accused of participating in a robbery turned murder. Steve tells his story through an imagined screenplay that he uses to face an unfamiliar vision of himself as the monster that the prosecution declares him to be.
What stood out: As a live performance adapted from a novel — and imagined as a screenplay — the use of media in this show was both thought-provoking and tear-inducing. The nearly hyperbolic use of lighting and blocking mixed with the visual experience of watchi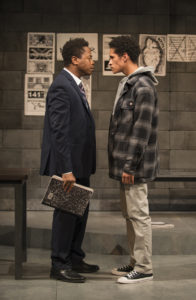 ng the main character's screenplay unfold created a deeply emotional performance. Although at times the show teetered on the edge of being heavy-handed, there was enough brief humor and warmth to maintain an even tone.
However, it was ultimately the lead actor, Daniel Kyri, who stole the show. From the opening line, Kryi's performance as Steve Harmon was not only believable, but also deeply relatable. Kryi's character is a terrified teenager who exhibits both an everyday bravery and a confused innocence. Harmon isn't only the face of African Americans stuck in the prison system, but also the face of youth that would be difficult not to see oneself in.
Final thoughts: The story of Harmon's fight against the judicial system is an important one to tell in today's political climate. The performance inspires empathy and presents a new and fascinating look at the American justice system. For a smart and relevant theatre experience, Monster is a must see.