Coffee craze: Exploring the best, most unique independent coffee shops Chicago has to offer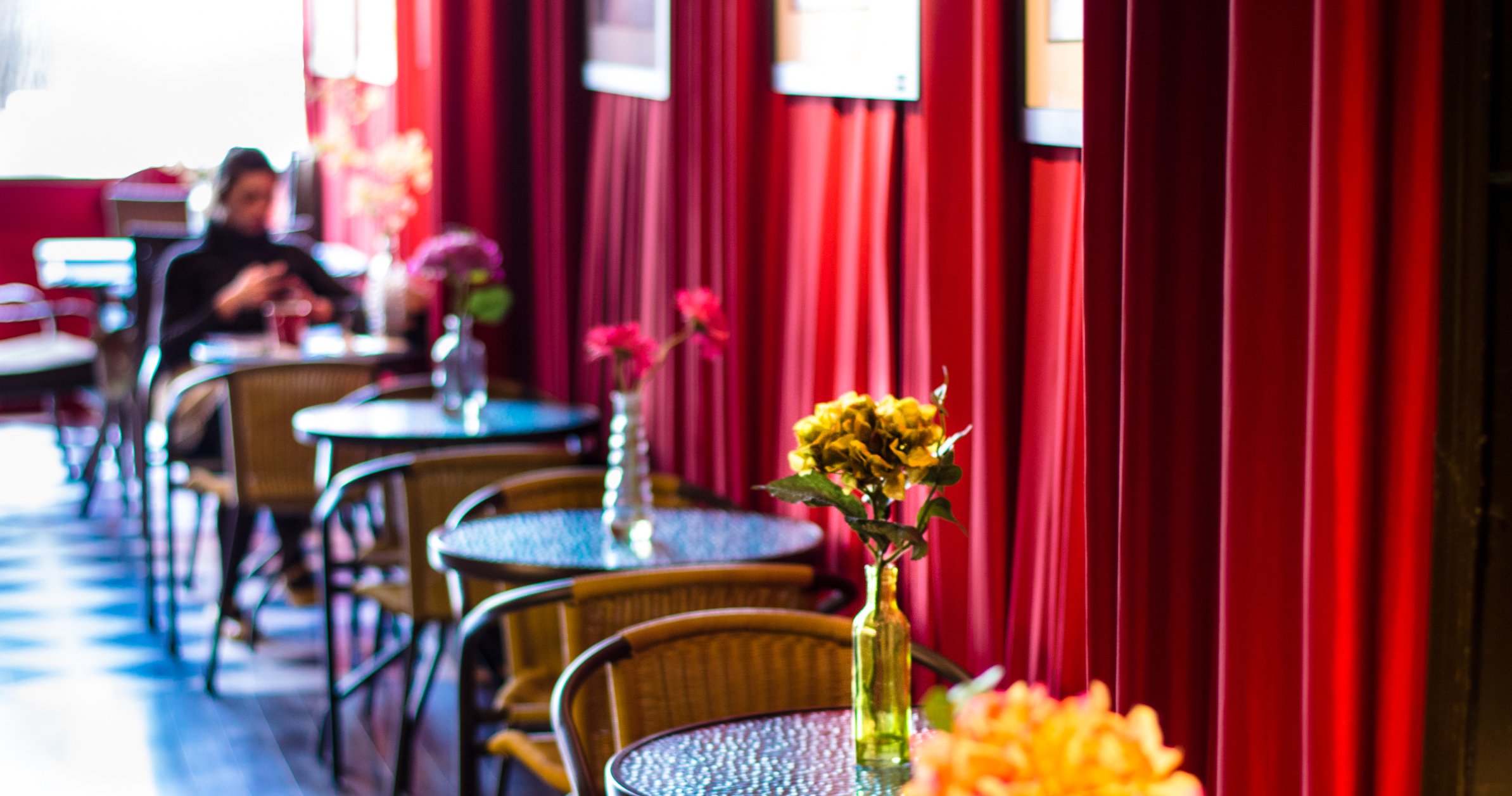 Your ads will be inserted here by
Easy Ads.
Please go to the plugin admin page to set up your ad code.
Whether hip, quirky or comfy, these favorite coffee destinations are worth visiting on a Saturday morning

I love the coffee house culture in Chicago, especially when the weather turns cold. Chicagoans are not content to hide in their homes and wish away the winter. We bundle up, hunker down and brave the elements to commune over a warm cup of something delicious and caffeinated.
It's easy to get wrapped up in my routine and forget what new and exciting offerings this city has for a coffee enthusiast like myself. So, I accepted the challenge this winter of exploring about a dozen unique and independent coffee shops that came highly recommended to us by our readers.
Of course, we couldn't include every great coffee shop in a city like Chicago, so if you're particularly fond of a place that didn't make our list, shoot us a line.
Asado Coffee Company
1432 W. Irving Park (Lakeview)
www.AsadoCoffee.com
The vibe: The rich blue interior of this cozy café greets you as warmly as the staff. Seating and décor is sparse because it's all about the beans. The focal point of the facility is the roaster looming importantly in the back corner. Asado is not only a café, but also an artisan coffee roaster that has been turning out a quality, cared-for product since 2009. A second location at Chicago Ave. and Paulina was set to open mid-March.
What I ordered: Pour-over coffee in two varieties: meru bourbon and Tanzania peaberry. The meru bourbon was rich and full and seemed to me that it would be an excellent after-dinner coffee. The peaberry was a bit brighter and more energetic — the perfect morning brew.
What keeps 'em coming back: The friendly staff and Asado's commitment to a quality product. On their website they describe themselves as "forever students of the fine art of coffee," and this is clear in the care and craft they exhibit.
Bourgeois Pig Café
738 W. Fullerton (Lincoln Park)
www.BPigCafe.com
The vibe: This unique, two-story café is split down the middle. One side of the building has a kitchen, the other side has a coffee bar. You can place your order at either counter and sit anywhere you like — they will
find you. They also have a patio out front for warm days. The décor is part quirky museum and part cozy grandma's kitchen with antique tables and framed pictures of dead presidents.
What I ordered: A pot of rooibos tea and a half portion of "The Garden Party" sandwich. The tea was delicious and full of flavor. And it only took me 10 minutes to pick it from their selection of more than three dozen jars of loose-leaf tea. I appreciated the option of a half sandwich for small appetites and smaller budgets.
What keeps 'em coming back: The my-house-is-your-house atmosphere, the late hours (open until 10 p.m. daily), extensive loose-leaf tea collection and ample menu options (25 sandwiches and 11 salads). They also deliver!
Bridgeport Coffee Company
3101 S. Morgan St. (Bridgeport)
www.BridgeportCoffeeCompany.com
The vibe: This café is brimming with Bridgeport community pride. And they want their patrons to be a part of it. Whether you plan to study or socialize, Bridgeport Coffee Co. can accommodate you. They added an
entire room of seating based on the requests of loyal customers.
What I ordered: Cenfrocafé from Peru via pour over and a bagel with cream cheese. The combo was comfortable and enjoyable, like a chat with an old friend or a favorite sweater. Bridgeport Coffee Company roasts its own beans.
What keeps 'em coming back: The Cheers-style feeling that everybody knows your name. Bridgeport Coffee has an inviting air of community that is evident immediately. That comfy, neighborhood feel makes this café a good solid standard and worth the trip to 31st and Morgan.
Café Mustache
2313 N. Milwaukee (Logan Square)
www.CafeMustache.com
The vibe: This place is so hip it hurts. Art and quirky, mustache-themed decorations adorn the walls. They are bursting with local flair. I was there on a sleety Saturday afternoon, and it was packed with 20-somethings working and studying. A collection of records is spun for background music. The free wifi expires at 8 p.m., when Café Mustache becomes a venue for local music acts.
What I ordered: A cup of black coffee — which they get from Bridgeport Coffee Company — and a bowl of hearty vegan chili. The coffee was fine, but the chili was incredible. Next time I will be taking advantage of the fact that they also mix cocktails and offer local craft beers.
What keeps 'em coming back: A sense of community. Café Mustache has events almost every night of the week supporting local businesses, artists, and musicians. The café is owned and operated by Logan Square residents, meaning that any money made will pour directly back into the neighborhood.
Fabcakes
714 N. Wells (River North)
www.FabcakesChicago.com
The vibe: With vaulted ceilings, a checkered tile floor and walls hung with red curtains, Fabcakes has an air of importance and class without an ounce of pretentiousness. The barista was personable and excited about
their products. Particularly the coffee they get from local roaster Ipsento.
What I ordered: A chocolate banana fabcake and a latte with their homemade lavender syrup. The fabcake was a gooey and decadent cupcake-type creation, and the latte was light and subtly floral. My café-hopping friend sampled the nutella swirl pound cake and a latte with black forest syrup, which were excellent as well.
What keeps 'em coming back: The house-made syrups like vanilla rose, pepper fig, and pumpkin spice. No to mention the fabulous fabcakes and other pastries.
Filter Café
1373 N. Milwaukee (Wicker Park)
www.facebook.com/pages/FILTER-CAFE/145921548041
https://twitter.com/FilterCafe
Your ads will be inserted here by
Easy Ads.
Please go to the plugin admin page to set up your ad code.
The vibe: Filter is an enormous, sprawling, LEED-certified living room adorned with reclaimed materials. My personal favorite is the wall of doors in the seating area. They have dozens of tables, couches and chairs, but I have never seen it less than half full.
What I ordered: One of their signature juices: "The Hangover Remedy," which is full of pears, grapefruit and sweet potatoes. It sounds like an odd combination, but it was great. I topped it off with a mug of drip coffee, roasted on the premises.
What keeps 'em coming back: The plentiful seating, one-stop-shop nature and creative greening efforts. Whether you want coffee, tea or sweet potato fries, Filter has what you're looking for. It's a great place for a coffee date or an afternoon study session. It is comfy without being nap-inducing.
Jupiter Outpost
1139 W. Fulton Market (Fulton Market/West Loop)
www.JupiterOutpost.com
The vibe: The vaulted ceilings and loading-dock entrance make Jupiter Outpost feel like a clubhouse of coffee-loving squatters. Light pours in from a wall of windows, casting a comforting glow over a space that should feel cavernous but is actually quite cozy. They have shelves of used books, good music and a pet turtle in a giant aquarium. Seriously.
What I ordered: A slingshot. This is a cup of locally roasted Passion House coffee with an added shot of espresso — Jupiter's take on the "Red Eye." I also enjoyed a veggie bagel sandwich and a cup of carrot ginger soup. The coffee was exactly what I needed, and the food had a delightfully home-cooked feel.
What keeps 'em coming back: The unique and comfortable space, the friendly people and a quality product. This warehouse-turned-café is an oasis in a land of loading docks. Even if it were not the only coffee stop for what feels like miles, Jupiter Outpost would still be a gem.
Senem's Coffee House
3508 N. Broadway (Lakeview)
www.SenemsCoffeeHouse.com
The vibe: Nestled below Broadway, Senem's is the perfect cozy coffee den for a chilly day. There is plenty of seating — including a large conference-style table that would be ideal for a study group or book club. The shelves are filled with books and board games. Senem's re-opened in January under new management.
What I ordered: A pot of mate tea. It was earthy, energizing and delicious, and it arrived on a sparkling sterling silver platter that made me feel like I was about to take tea with the Queen.
What keeps 'em coming back: The comfortable atmosphere, the passionate staff and signature items like Turkish coffee and sahlep, described as "a hot Turkish winter milkshake." Senem's has plans to host a daily tea time from 3-5 p.m. Tea cookies, finger sandwiches and discounted prices on their tea selection can be expected.
Sip Coffeehouse
1223 W. Grand Ave. (River West)
www.facebook.com/pages/Sip-Coffeehouse/315089558820
The vibe: Sip is bright and open, with plenty of exposed brick and a wide selection of local art on rotation.
With a study loft and two separate outdoor seating areas, there is always a comfortable nook to call your own.
What I ordered: The sipcago (pronounced like "Chicago"), a stellar combination of drip coffee, espresso and steamed half and half. And it is delectable — a little bit of all the best coffee drinks with no hard decision-making. Sip serves Intelligentsia coffee products.
What keeps 'em coming back: An exceedingly friendly staff and quality coffee and tea. Not to mention an entire wall of windows that makes Sip the perfect place to admire or avoid the weather outside.
Star Lounge Coffee Bar
2521 W. Chicago Ave. (West Town)
www.StarLoungeCoffee.com
The vibe: Burnt orange walls and local art greet you warmly upon entry, and the music is enjoyable but not intrusive. A bar runs the length of the shop and is stocked with Dark Matter Coffee (Star Lounge's own
roasting company) and friendly, knowledgeable baristas. The rear patio doubles their seating when the weather is right.
What I ordered: Dolor de oro — a latte with honey, habanero, cinnamon and chocolate. This creation is smooth and velvety up front and finishes like a kick in the esophagus. The flavor is excellent if you can stand the heat.
What keeps 'em coming back: Creative concoctions — dolor de oro, Cortez the thriller (espresso, chocolate, rosemary) and wake & bake (maple syrup, sage) — and the Star Lounge attention to detail.
The Wormhole
1462 N. Milwaukee (Wicker Park)
www.TheWormhole.us
The vibe: Kitschy '80s throw-back reigns supreme at Wormhole. They have a full-sized model of the DeLorean (think Back to the Future), a playable Atari system and other miscellaneous retro memorabilia
scattered throughout the café. You can even order cereal by the bowl. What they lack in seating, they make up for in style.
What I ordered: The Mayan melk. This white hot chocolate with earl grey lavender syrup is exquisitely smooth, earthy and lightly floral. It is topped with cracked pepper marshmallows — the companion you never knew your hot chocolate was missing.
What keeps 'em coming back: The retro vibe and the commitment to coffee excellence. The Wormhole offers various beans and blends provided by HalfWit Coffee Roasters, brought to you via multiple brewing methods. They also boast the longest café hours in Wicker Park (7 a.m.-11 p.m. daily).
Your ads will be inserted here by
Easy Ads.
Please go to the plugin admin page to set up your ad code.