The Big City Blog: City Winery's river domes, Wicker Park-Bucktown fall dinner crawl, Nature Museum's "Backyard Adventures" exhibit and more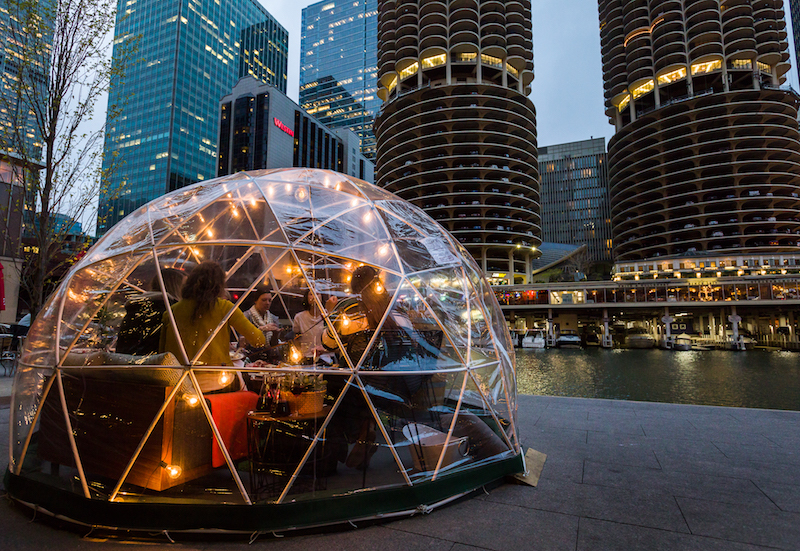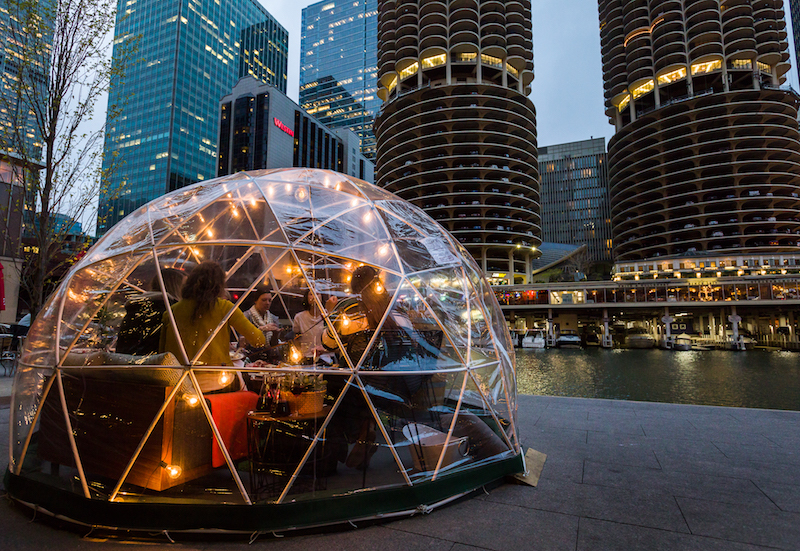 By Jina Bute
City Winery's river domes return to the Chicago Riverwalk this fall
City Winery Chicago will be offering "river dome" seating for dining guests who want to enjoy a view of the river and city skyline during the coming fall months. River domes are available for reservation from Sept. 18-Nov. 27 from 11 a.m.-9 p.m. daily and located on Marina Plaza at City Winery's Riverwalk location. Domes are heated and include Wayfair-brand seating and a Bluetooth speaker.
Reservations can be booked online HERE.
Wicker Park-Bucktown fall dinner crawl Sept. 26
The sixth annual Wicker Park Bucktown Fall Dinner Crawl will take place on Tuesday, Sept. 26 from 6-9 p.m. Participating diners will have access to samplers and appetizers from dozens of restaurants within the Wicker Park-Bucktown neighborhoods. Restaurants for the dinner crawl include: The Bristol, Dove's Luncheonette, Fonda Frontera, Club Lucky, Publican Anker, Trench, The Stop Along, Kizuki Ramen & Izakaya, Urban Icing, The Smoke Daddy, Ryhme or Reason, David's Tea, The Royal Grocer & Co., The Goddess and Grocer, Urbanbelly, Taus Authentic, Candyality, Antique Taco, Umami Burger, Rumi Middle Eastern, Pork and Mindys, Big and Little's, Fatpour Tap Works, Devil Dawgs and Fifolet Cajun & Cocktails.
Tickets are currently available for $45 per person and $55 the day of the crawl. For more information, visit WickerParkBucktown.com/events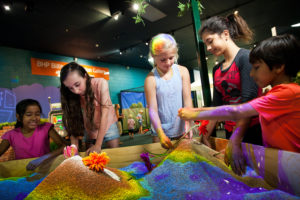 Backyard Adventures opens at the Peggy Notebaert Nature Museum
A new exhibit has just opened at the Peggy Notebaert Nature Museum. Through a variety of interactive games and collections, Backyard Adventures teaches families and children about the nature that surrounds them in their very own backyards.
The Notebaert Nature Museum is located at 2430 N. Cannon Dr. Visit www.NatureMuseum.org for more information.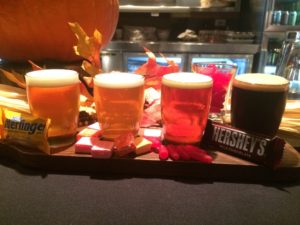 Halloween beer & candy pairing flights at State and Lake

Celebrate the spooky month with candy and a side of beer. State and Lake is pairing alcoholic beverages with classic Halloween candy, collectively called "witches brews and goblin treats." These flights are $10 each and will be available from Oct. 27-31.
State and Lake is located at 201 N. State St. in the Loop.
The Yard opens at Chicago Shakespeare Theater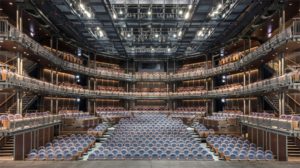 On Sept. 19, the Chicago Shakespeare Theater opened its third theater, The Yard. Located on Navy Pier, The Yard will be used for a variety of programs and performances such as large-scale musicals, youth programs and Shakespearean works.
Visit www.ChicagoShakes.com for more information and tickets.
Improv with The Second City at Chicago Children's Theatre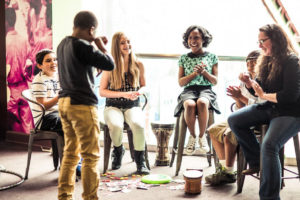 Chicago Children's Theatre and The Second City have teamed up to create a new improv class for children from ages nine to 13. Classes are held at The Station in the West Loop and are offered every Saturday through Nov. 18. The fee for the full 10-week class is $225.
Visit www.ChicagoChildrensTheatre.org for more information.