The Chicago Insider: Luis Torres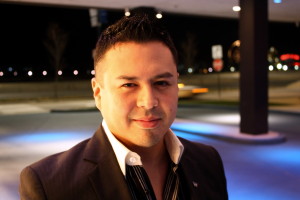 Ever wish you had an active local's advice on how to enjoy the city? We have too, so here are some answers
Luis Torres
Concierge at The W Lakeshore
How long you've lived here: All of my life. I have friends in all parts of Chicago so I know my way around pretty good.
What you like best about Chicago: The people. I've been told by so many out-of-towners that we have the friendliest people. But the main thing about this city is that there is ALWAYS something to do. There are wine tastings, music fests, endless shopping, Broadway shows, not to mention the four major sports teams. So many great restaurants, and one of the liveliest nightlife scenes in the world. It doesn't matter the time of season, Chicago has so much to offer all year round, so if you're visiting and you're bored, it's not our fault.
Best meal you've had recently: At GT Fish & Oyster, the duck & shrimp wonton and the hamachi sashimi were amazing. They also have a great wine selection, all in a modern setting. It's no wonder why they are always busy. Great food, great service, great ambiance.
Favorite big-name restaurant: When you want great food and impeccable service, look no further than Le Colonial. I'm always impressed with the cuisine, which is so flavorful and fresh. They are attentive to your every need, which makes the entire dining experience truly special.
Favorite "hidden gem" restaurant: I feel like home every time I step foot inside La Scarola. No fancy tablecloths, no chandeliers, just some of the best Italian food I've ever had. It's small, fast-paced and always busy. Armando, one of the owners, has been in the industry for close to 30 years. He is very welcoming and has a great sense of humor. The cuisine is very authentic and straight to the point, but they also can make adjustments to satisfy your needs.
Best sports bar to catch the game: It's a tie for this one. District and Joe's on Weed Street. District is one of the newest gastro pubs in downtown. Its plush like feel is a sports lover's dream. One of my favorite things about District is the hidden private event room that is opened by removing a certain book off their bookshelf, which opens the secret door. Joe's is one of the most spacious sports bars in Chicago. They also host live music acts and comedy shows. Great food and drink specials too.
A great night out with friends usually includes… hopping from place to place enjoying drinks and some of our favorite bartenders. Whether you go to a club, lounge, bar, restaurant, you're almost certain to run into old friends and make new ones as well.
Favorite store or best shopping area: Bucktown/Wicker Park has a variety of independently-owned stores with things you might not find anywhere else. It's a local area that is growing by the day and has gained popularity with tourists as well as locals. Some of my favorite stores include Goorin, Future Garb, Akira for Men, St. Alfred and Aldo.
The best way to spend a winter Saturday in the city: Taking a stroll through the Lincoln Park Zoo during "Zoo Lights," where they decorate the zoo in lights and bright displays. The ice carving demonstrations are pretty unique. You can bring the whole family, as they extend their hours and it's a great way to celebrate the holiday season.
One thing every visitor must do here: Go to a sporting event. Whether it's a Bears, Bulls, Blackhawks, Cubs or White Sox game, Chicago has die-hard sports fans. We support all our teams and show a true dedication to them and our city. It's a true sports town, and when we celebrate, we celebrate big.
While in Chicago, don't bother… with the Taste of Chicago. It's hot and too crowded. I'd rather go to the "Tastes" of local neighborhoods. The Taste of River North and the Taste of Lincoln Avenue are two of my favorites.
Secret Chicago spot: 90 Miles Cuban Café has some of the best Cuban sandwiches and Cuban coffee in town. Latin-influenced and family-owned, 90 Miles serves up a true essence of Cuban culture and cuisine.
Underrated activity in the city: Movies in the Park.