The Chicago Insider: Hilary Ward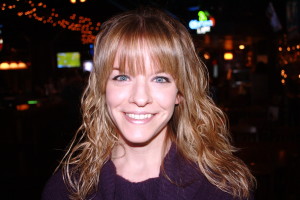 Ever wish you had an active local's advice on how best to enjoy the city? We have too, so here are some answers
Hilary Ward
Concierge at the Amalfi Hotel
How long you've lived here: A total of 20 years in the nearby suburbs, going on nine years downtown.
What you like best about Chicago: I'm a local tourist here. Every day I discover something new about this city that amazes me. If you're bored here, you're probably not doing something right. Chicago is friendly, (generally) safe, and insanely cultural. It has world-class dining, theater, museums, architecture…. and 60-degree blue skies one day, snow the next. What more could you ask for?
Best meal you've had recently: This is impossible to narrow down, so allow me to cheat and say: Aviary's pre-dinner drinks and amuse bouches, Avec's focaccia, Girl & the Goat's goat liver mousse, Mercadito's mahi mahi tacos, Hub 51's "Really Good Ahi Tuna Burger," and then finish it off with Sprout's corn dessert. That whole meal is very light with zero calories. Promise.
Favorite big-name restaurant: Girl & the Goat. All the hype is true. Tough to get atable there, but go right when they open and get comfortable with the full menuand friendly service at the bar.
Favorite "hidden gem" restaurant: Nana in Bridgeport. Brunch so good, your day already feels complete.
Best sports bar to catch the game: Downtown, the Emerald Loop. Great daily specials and friendly service. Elsewhere, Piece, in the heart of Wicker Park. Amazing thin-crust pizza and craft brews.
A great night out with friends usually includes… dinner in tapas formation (Iberico, Quartino, Paris Club), then live theater/comedy.
Favorite store or best shopping area: Take the blue line to the Damen stop/Six Corners area in Wicker Park/Bucktown — tons of local, thrift, record and book stores there, which will keep you wandering around Milwaukee, North and Damen Avenues for hours.
The best way to spend a winter Saturday in the city: Wrigleyville has more than just Miller Light and backwards Cubs hats. Go to Angelina's Restaurant at Addison and Broadway for their $21 dollar unlimited cocktail brunch. Burn it off with a spin on the ice — there's a fantastic, lesser-known rink in the parking lot of Wrigley Field! Poke around the Strange Cargo shop down Clark Street for some quirky Chicago memorabilia. Grab some fun, tasty Thai for dinner at Cozy's Noodles just around the corner. If your legs can stand it, go dance the night away at Smart Bar, right under the Metro.
One thing every visitor must do here: Eat at Lou Malnati's. Then you can bring a frozen pie or three back home with you once you realize your vision of pizza has been forever changed!
While in Chicago, don't bother… looking too much at your map. Unless you have a reservation, be open to spontaneity here. We're known for being an incredibly friendly city. Ask a kind face on the street for directions, or an opinion — you never know what stories will come from it!
Secret Chicago spot: The Chicago Riverwalk. Go to the southeast side of the State Street Bridge and head down the ramp. This will guide you on a peaceful, straight shot out to the lake, all while giving you an entirely different viewpoint. Suddenly it doesn't feel like you're in the heart of a bustling city! Runner up is the cemented lakeside stretch in between the Shedd Aquarium and the Adler Planetarium. Go there at night for a north-facing skyline view like no other.
Underrated activity in the city: There are over 200 active theater companies in Chicago. Beyond the typical Broadway fare, there's no shortage of stunning productions presented by local talent. Try Timeline, Steep or Mary-Archie Theaters, for starters.