Chicago Insider: Johanna Fridrich on La Scarola, drinks at Moonshine and "getting lost" in the city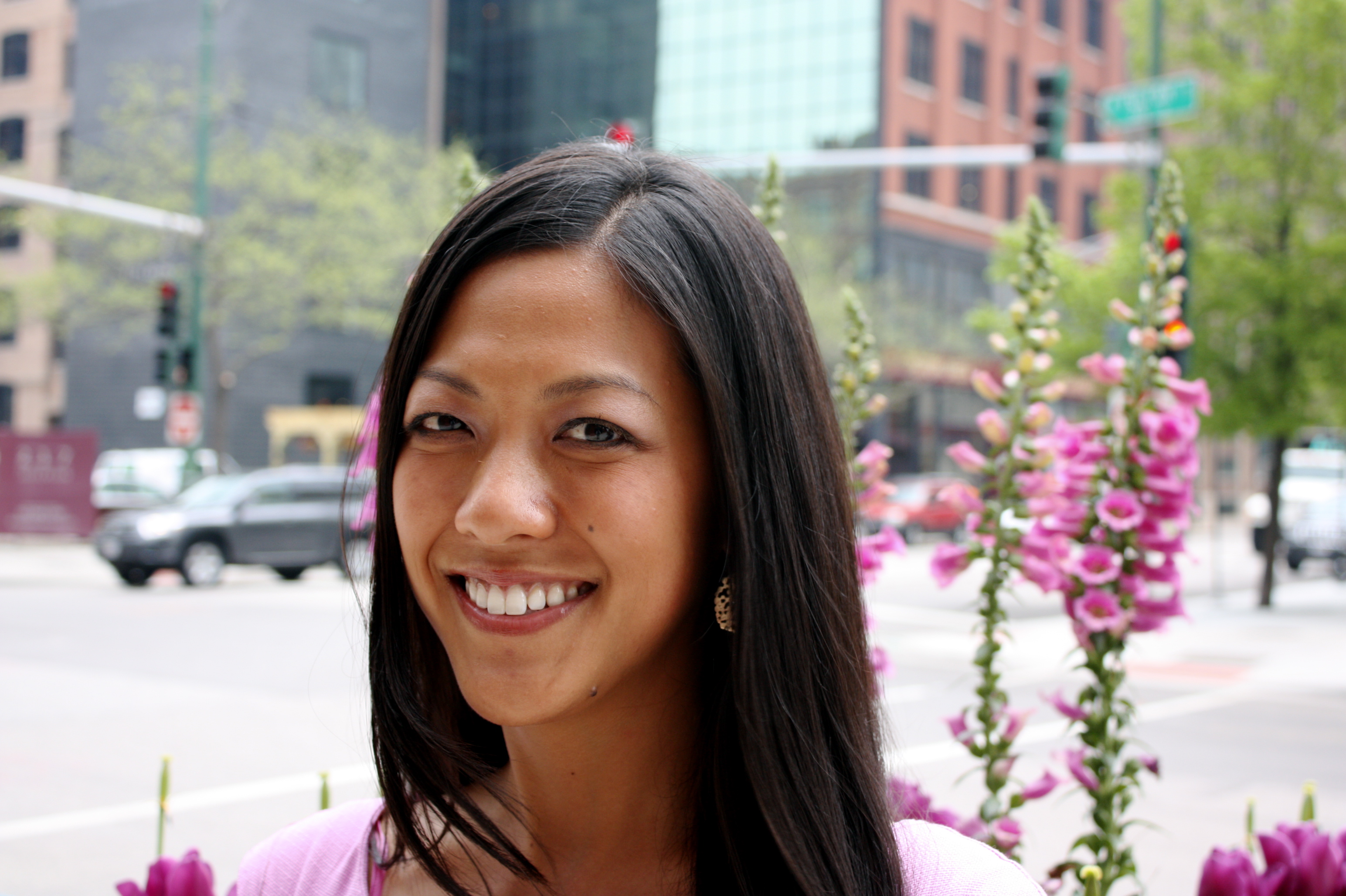 Your ads will be inserted here by
Easy Ads.
Please go to the plugin admin page to set up your ad code.
JOHANNA FRIDRICH
INTERIOR DESIGN / BUSINESS DEVELOPMENT
How long you've lived here: Almost eight years.
What you like best about Chicago: The excitement of the city once spring and summer arrive. People are ready to head outdoors after the long winter, and the city comes alive!
Best meal you've had recently: Pan-seared trout with bulgur wheat tabbouleh at Ruxbin. It's a cozy American bistro where locally sourced ingredients are used. The owners are hands-on — one greets you and the other is the chef — and they are very passionate about what they do. And it's BYOB!
Favorite big-name restaurant: Le Colonial is a French-Vietnamese restaurant in a charming rowhouse on Rush Street. Their second-floor veranda is a great place to enjoy a cocktail, and the downstairs restaurant, or the outdoor patio, is perfect for a romantic dinner. I would recommend the bouillabaisse…it's out of this world!
Favorite "hidden gem" restaurant: I couldn't decide between two of my favorite: La Scarola and West Town Tavern. I found out about La Scarola from a former Chicagoan. He would be in town for the day, on a tight schedule, and it was a must to pick up food from La Scarola to eat on his way back to the airport! West Town Tavern has amazing comfort food, my favorite being the zinfandel-braised short ribs. Co-owners/chefs Susan and Mark are strong believers in creating seasonal menus using local, sustainable food. Most of their ingredients come from area farmers' markets, doing good for the community and your belly.
Your ads will be inserted here by
Easy Ads.
Please go to the plugin admin page to set up your ad code.
Best sports bar to catch the game: Moonshine in Wicker Park. It's not a sports bar (don't worry, they do have TVs), but ideal for a group to hang out and watch the game. Chef Wilde has created an extensive menu using fresh ingredients to meet any craving you may have. Moonshine also has a brewery on-site where the brewmaster creates craft beers to enjoy there or take home. If you are not a fan of beer, check out their extensive selection of whiskey or a specialty drink, especially the strawberry basil mojito, while soaking in some rays on the sunniest patio in town!
A great night out with friends usually includes… checking out a new restaurant, or revisiting an old favorite, followed by an impromptu night out! There's so much to do here… you just have to be open to the possibilities.
Favorite store or best shopping area: The Wicker Park/Bucktown area has a nice mix of unique boutiques, specialty shops and familiar nationwide stores — all within walking distance. You can find that one-of-a-kind vintage item for your home, be inspired by the edgy styles of the people around, or splurge on a classic piece for yourself.
The best way to spend a summer Saturday in the city: Start early with a visit to a farmer's market (my favorite is the Green City Market in Lincoln Park) for brunch, spend the afternoon along the lake on a bike ride or at the beach, and enjoy dinner alfresco in Old Town.
One thing every visitor must do here: Go to a street festival! It's a great way to people watch, eat some street food, enjoy drinks and listen to live music. Also, each festival is associated with a neighborhood, cause or interest, so go support!
While in Chicago, don't bother… dining at chain restaurants. Why waste your appetite on something you can have anywhere?
Secret Chicago spot: It's a secret.
Underrated activity in the city: Just walking around the city and allowing yourself to truly "get lost." You will see so much more of the real Chicago that way.
Your ads will be inserted here by
Easy Ads.
Please go to the plugin admin page to set up your ad code.