Chicago's hidden gems: Easy Street Pizza and Purple Llama Coffee and Records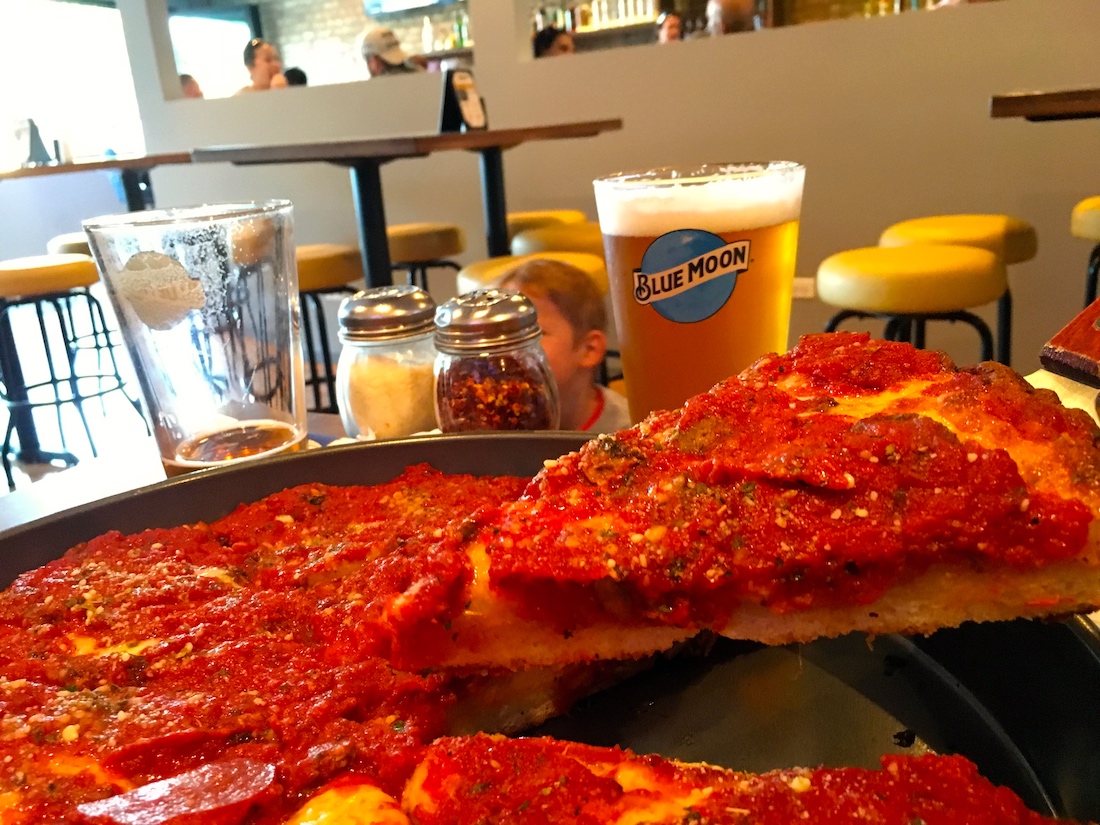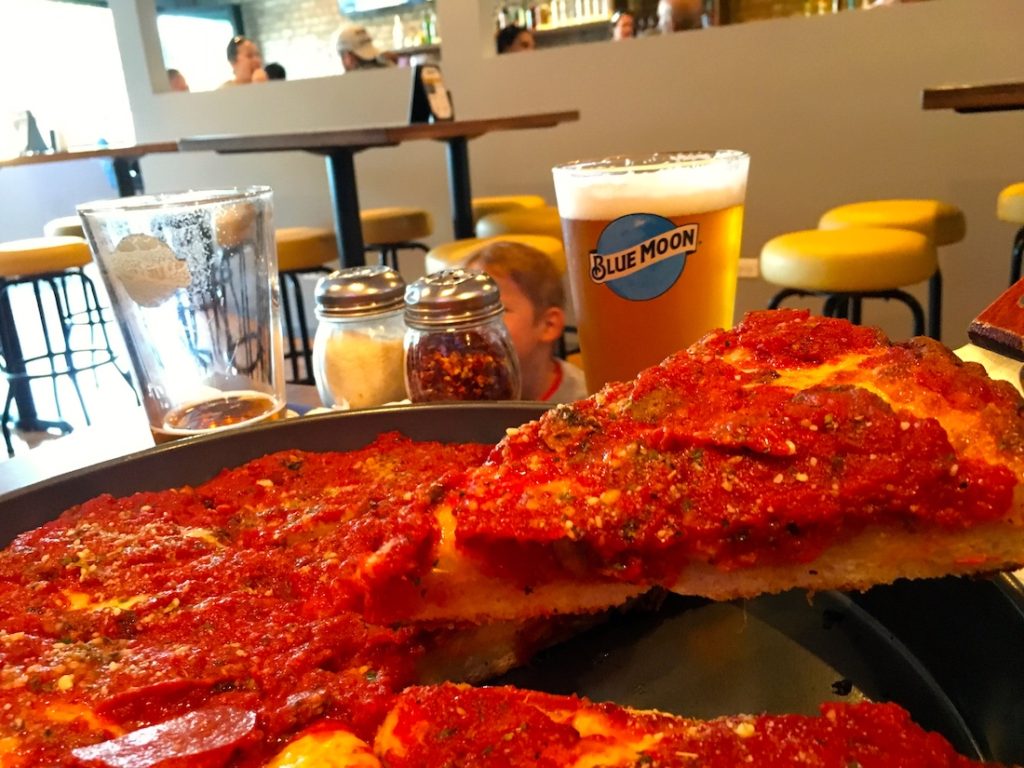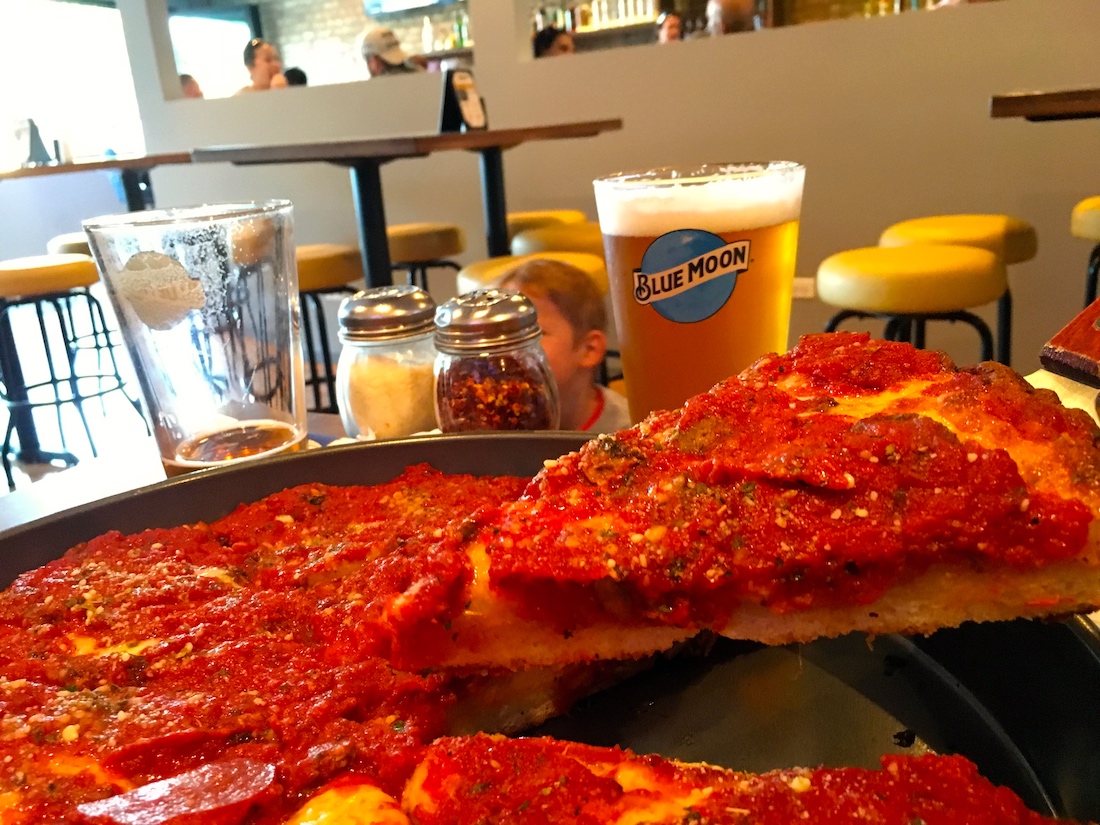 Easy Street Pizza and Beer Garden
Ask any Chicago realtor who's worth half their commission, and they'll tell you that Portage Park (Irving Park just west of the Kennedy) is one of the fastest rising neighborhoods on the market. The owners of popular establishments like The Country Club (Wrigleyville), Waterhouse (Lakeview) and Pitchfork (Old Irving Park) recognized this fact, adding to their collection with the May opening of East Street Pizza and Beer Garden.
A casual, friendly bar and beer garden to fit what the neighborhood had been craving, don't expect to walk away hungry. We fell in love with the Pequod's-esque pan pizza (think thick, buttery crust) and the loaded taco-style tater tots (topped with seasoned ground beef, cheesy béchamel, shredded lettuce, pico de gallo and sour cream), which could be a meal in itself.
A nice variety of salads (Southwest, BLT grilled cheese), appetizers (fried pickles, buffalo rolls, etc.) and sandwiches (beer can chicken, shredded beef with giardinara) round out a mouth-watering menu. And don't forget their homemade sangria or "lemonade stand" (Tito's vodka, fresh lemonade, strawberry puree) to put the perfect cap on a warm summer day.
Easy Street is located at 3750 N. Central Ave. in Portage Park. www.EastStreetPizzaChicago.com
— Trent Modglin
Purple Llama Coffee & Records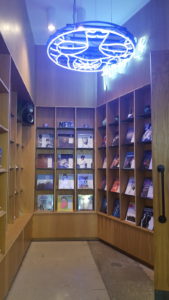 Wicker Park has a new spot for music lovers and coffee enthusiasts alike. Purple Llama, which opened this winter, features a rotation of different roasters and records throughout the year, providing the perfect atmosphere to browse for new music among genres such as indie pop, folk, psychedelic rock and funk, as well as kick back to enjoy Counter Culture coffee.
There are only 25 or so seats, so grab a spot for you and your group as soon as you're done browsing the vinyl. A tea selection from Song Teas and various bread and pastries from Floriole in Lincoln Park are also available.
Purple Llama is located at 2140 W. Division in Wicker Park. www.PurpleLlamaChicago.com
— Jina Bute