Chicago's hidden gems: Mission Moon at the Adler Planetarium, Paddy Long's and Birchwood Kitchen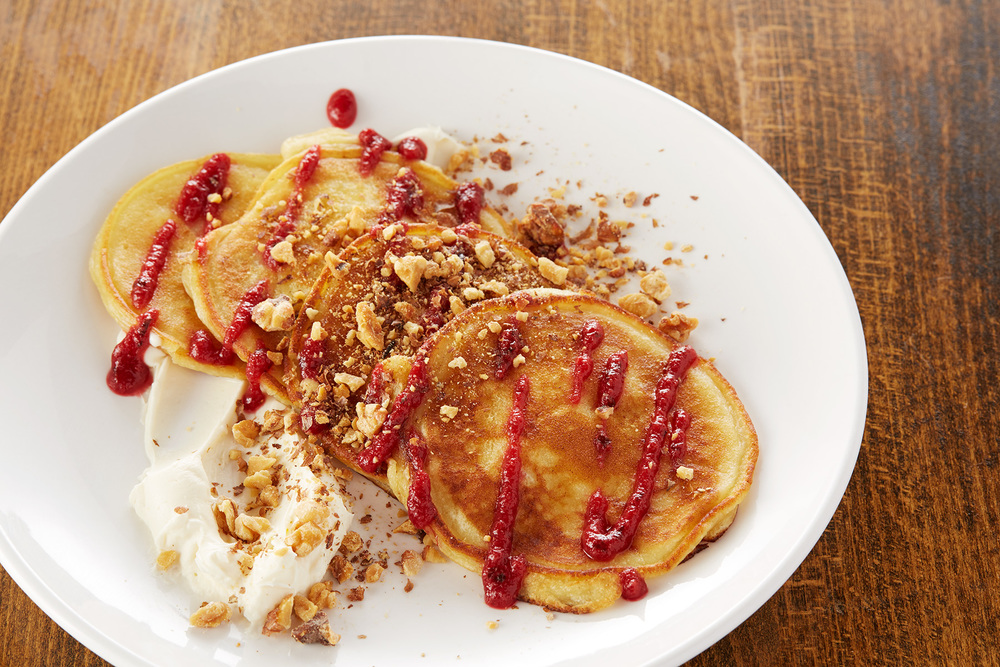 Your ads will be inserted here by
Easy Ads.
Please go to the plugin admin page to set up your ad code.
Mission Moon exhibit at the Adler Planetarium embodies the spirit of adventure with early American space travel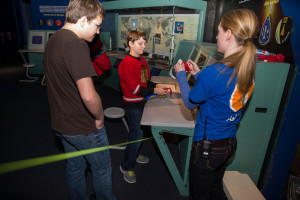 The Adler Planetarium's new exhibit Mission Moon focuses on Captain James A. Lovell, Jr., the commander of Apollo 13 and a legendary astronaut. The museum worked closely with Lovell and his wife to create an experience that embodies the spirit of adventure and endless possibilities that space travel inspires.
The exhibit is arranged chronologically, with Lovell's life as the guide — from a young age, he was interested in rockets. While it uses artifacts, replicas and video from the command centers, as well as news coverage of the missions to recreate history, the exhibit also includes plenty of interactive stations to keep kids (and the young at heart) riveted.
Visit www.AdlerPlanetarium.org for more information.
— Emily Clement
Bacon and beer make a great pair at Paddy Long's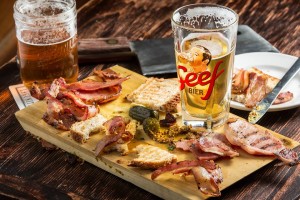 Tucked away in the tree-lined Lincoln Park neighborhood, few bars are better experts on the word of beer and bacon than Paddy Long's.
In business for eight years, the pub can be credited as one of the pioneers of the bacon trend that has swept the country. They are known for their ever-changing craft beer lists, five cuts of bacon and seasonal tastings. They also have a sizable menu of comfort food, including their famous "Bomb" sandwich. Bartender Lauren Kezon describes it as "a bacon lover's nirvana."
Your ads will be inserted here by
Easy Ads.
Please go to the plugin admin page to set up your ad code.
Paddy's has been featured on Food Network and has received praise from various best-of lists, including Draft Magazine and Chicago's Best TV show. Yet despite their fame, they stay humble.
"There's always friendly faces and familiar conversation here," Kezon says.
Paddy Long's is located at 1028 W. Diversey in Lincoln Park. www.PaddyLongs.com
— Allyssa Campbell-Sawyer
Exploring the fresh, adventurous menu at Birchwood Kitchen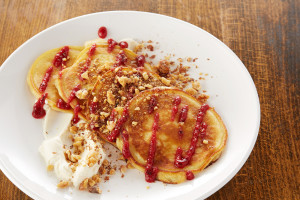 Only a few blocks from the Six Corners in Wicker Park is Birchwood Kitchen, a lovely restaurant that defines the word "fresh" with its adventurous menu. The first thing to notice is the transparent kitchen. Rows of bread, jars of cookies and the visible cooks at the stove bring a welcoming, cozy atmosphere. There is a patio in the back, which would be ideal for a summer night with the long streams of lights and green nature.
Not only does the scene have a natural, homey vibe, but the food and drink embodies the feel just as well. Ricotta fritter cakes with maple-blueberry sauce, candied hazelnuts and sweet mascarpone are such a sweet treat for breakfast. The pickled beet and fresh goat cheese sandwich did not disappoint. Again, this order was innovative. The baguette had walnut pesto and arugula, which I don't think I've ever consumed before, and it left me in awe. The meal ended on a sweet note with an oatmeal butterscotch cookie. This cookie was exceptional — crispy but soft, one of the most difficult combos for a chef.
Birchwood will earn my business again, and the simple, unique menu is a big reason why.
Birchwood Kitchen is located at 2211 W. North Ave. near the Damen blue line. www.BirchwoodKitchen.com
— Brian Burke
Your ads will be inserted here by
Easy Ads.
Please go to the plugin admin page to set up your ad code.