The Big City Blog: The foodie paradise that is Chicago Gourmet runs Sept. 26-30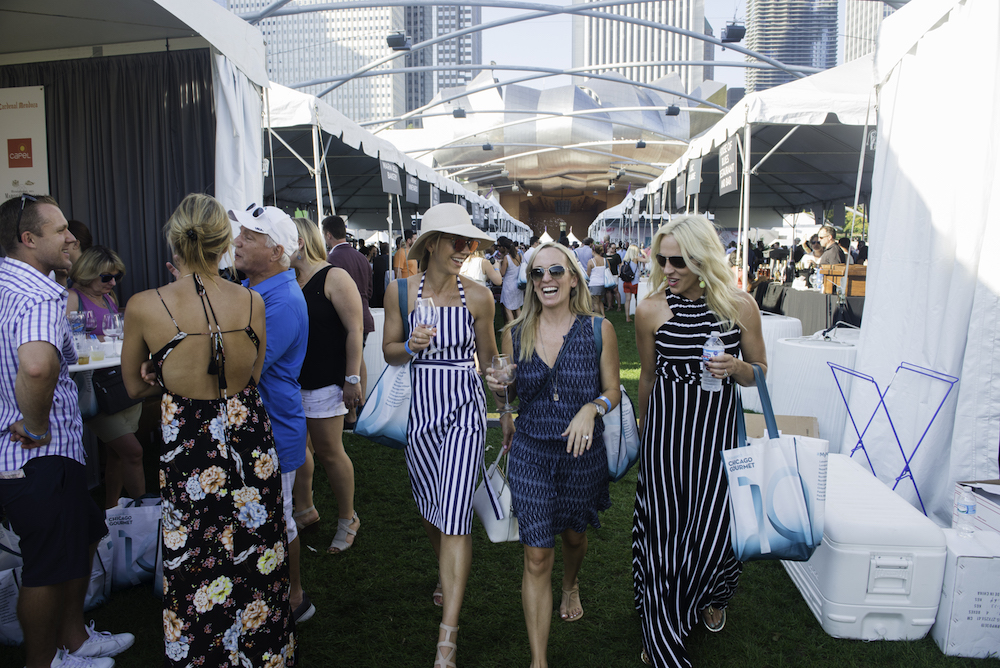 By Trent Modglin
Chicago Gourmet, by their definition, is a "concert of culinary delights." By our definition, it's one fine collection of food and fun.
Originally founded by the Illinois Restaurant Association, Chicago Gourmet is produced in partnership with Bon Appétit magazine and sponsored by Southern Glazer's Wine & Spirits.
It's an annual event each September that celebrates the foodie in all of us, with celebrity chefs headlining cooking demonstrations, an incredible lineup of food, wine, spirits and beer tastings, as well as wine and mixology seminars to showcase what's trendy. In all, more than 250 of Chicago's finest restaurants and chefs partake in this collaboration.
New this year is a focus on Chicago's longstanding relationship between food and music, so expect a weaving of various musical elements into the popular Grand Tasting sessions in Millennium Park Sept. 29-30 and other cocktail parties and dinner events throughout the week.
Get ready to tap your toes and rock your fork. The nation's premier culinary festival will leave you with a heightened appreciation for the very best in food, drink — and music.
For more details and ticket info, visit ChicagoGourmet.org
Main events
Hamburger Hop — A fun and tasty burger showdown with a DJ spinning throwback tunes. Friday, Sept. 28 from 6-9 p.m. at the Harris Theater rooftop. 205 E. Randolph.
The Late Night Gourmet — The official Hamburger Hop after party. Friday, Sept. 28 from 9 p.m.-12 a.m. at The Underground. 56 W. Illinois.
Rise & Shine Gourmet — After an energizing yoga session, set your taste buds off and running with brunch bites and morning cocktails. Sunday, Sept. 30 from 8:30 a.m.-12:15 p.m. at the Chicago Athletic Association Hotel. 12 S. Michigan.