The Big City Blog: A quick guide to surviving the craziness of Lollapalooza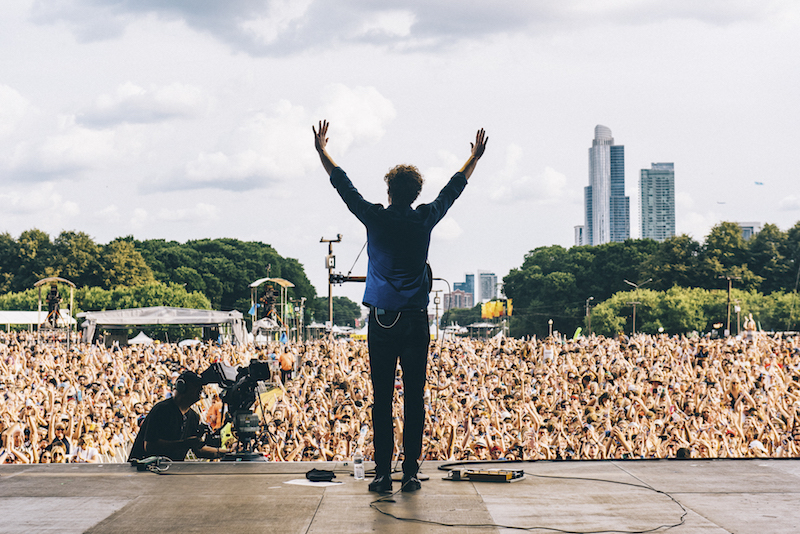 Chicago has always been a city closely tied to music, no matter what the genre, and that statement couldn't be truer than this weekend (Aug. 2-5), as the crowds descend on Grant Park for four days and nights.
Launched in 1991, Lollapalooza is one of the most popular music festivals in the world, growing to more than 170 bands from around the world gracing eight different stages. Headliners this year include Bruno Mars, The Weeknd, Jack White, Arctic Monkeys and Vampire Weekend.
We have a few tips on what you'll need to endure what can be a grueling, and exhilarating, four days of music madness.
*Drink water, save beer: You've seen the T-shirt, but the slogan fits. Yep, Chicago is hot in August, so drink a ton of water. The tip here is to buy one bottled water early and then snag your refills at the public drinking fountains.
*Avoid the stage: Unless you're 16 and have boundless energy, find a nice distance from the stage. Crowds really tighten up around the stage and create dangerous heat boxes. The tunes sound just as good, if not better, further from the stage.
*Eat Elliot: A few years back, festival organizers tapped Chicago celebrity chef Graham Elliott to curate the food scene, and this was a major score, as the offerings — from 35 of Chicago's most popular restaurants — are not your typical carnival/street fest fare. With the downloadable Lolla app, you can even place a pizza order for pickup.
*Listen to the unknown: There are so many solid bands you probably don't know. Force yourself to check them out.
*After-parties rock: If you can't make it to Grant Park, or if you aren't done partying just yet, after shows at dozens of venues around the city are a great late-night option to catch your favorite band or discover some new artists.
Check out Lollapalooza.com for the latest schedules, last-minute ticket info and after-parties.