The Big City Blog: Food and drink specials, wine events, Sketchbook Festival and a Joffrey Ballet world premiere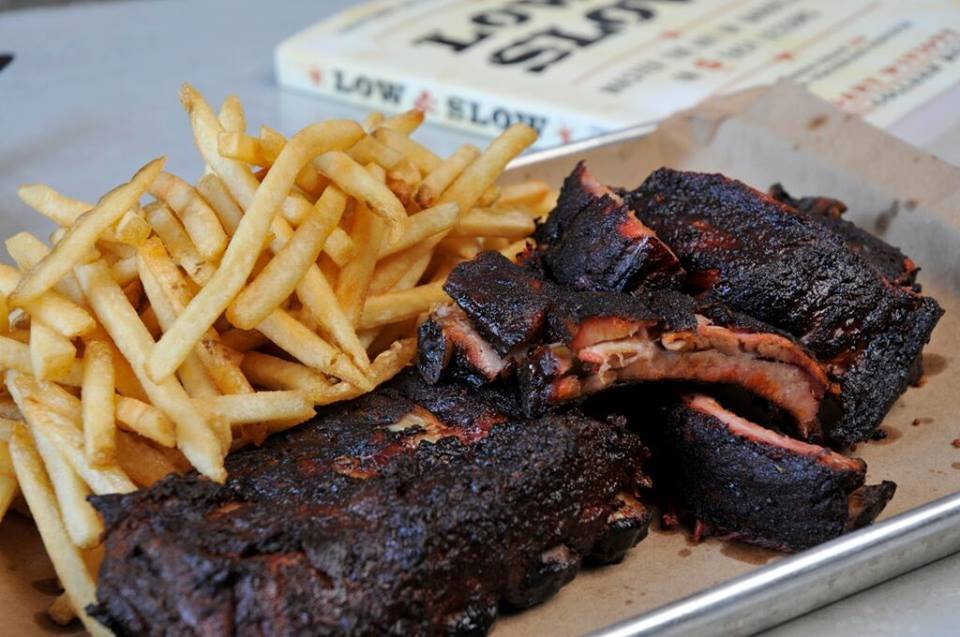 Your ads will be inserted here by
Easy Ads.
Please go to the plugin admin page to set up your ad code.
By Nicole Cash
Barn & Company kicks off 2016 with food and drink specials
Head to Barn & Company on Tuesdays, Wednesdays and Thursdays for specials like $3 tacos, $15.99 all-you-can-eat ribs and $12.99 all-you-can-eat wings, respectively. Drink specials include $5 margaritas and $3 Coronas to pair with tacos on Tuesdays, $4 Goose Island beers and $10 bottles of wine on Wednesdays and $4 bartender's choice beers on Thursdays.
Barn & Company is located at 950 W. Wrightwood in Lincoln Park. For more information, visit www.BarnAndCompany.com
Union Sushi + Barbecue Bar offers $5 cocktails
A variety of Moscow mules will be available every day at Union from 5-6:30 p.m. for only $5. Other happy hour deals include $1 oysters, $2.50 beef filet skewers and $4 shrimp tempura rolls.
Union Sushi + Barbecue Bar is located at 230 W. Erie. www.EatAtUnion.com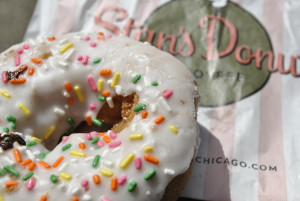 Stan's Donuts opens new South Loop location Jan. 16
Stan's fourth Chicago location opens Jan. 16 in the South Loop at 28 E. Roosevelt. The first 100 customers will receive mystery envelopes with prizes ranging from a free coffee to free donuts for life. Other prizes such as coffee mugs and t-shirts will also be given out. The other Chicago locations will give away free donuts for a year for the grand prize. www.StansDonutsChicago.com
Firecakes Donuts celebrates new Lincoln Park location Jan. 17
During the first three days of the Lincoln Park location's opening (Jan. 17-19) the first 100 guests will receive a free donut. Firecakes will also celebrate at its River North location and its donut truck by holding prize drawings.
No purchase necessary; giveaway and prize drawings take place January 17, 18 and 19. The donut giveaway is only at the Lincoln Park location, 2453 N. Clark, and the prize drawings are at 68 W. Hubbard.
The Redhead Piano Bar hosts wine, champagne events Jan. 20, Feb. 17
The Redhead Piano Bar's first event of the New Year takes place Jan. 20 from 6:30-8:30 p.m. Ports, fortified wines and snacks will be available for $15. Its second event is the seventh annual champagne event on Feb. 17 from 6:30-8 p.m. Tickets are $15.
Your ads will be inserted here by
Easy Ads.
Please go to the plugin admin page to set up your ad code.
To purchase tickets for either event, call Stephen at 312-640-1000 or email Stephen@redheadpianobar.com. RSVPs are appreciated but not required. The Redhead Piano Bar is located at 16 W. Ontario.
Italian wine dinner at Fleming's Jan. 21
Fleming's is hosting a wine and dinner event on Jan. 21 featuring four Italian wines and a five-course meal prepared by chef Jose Gonzalez. Courses include marinated grilled octopus and prime New York strip.
Tickets are $110, and the dinner starts at 6:30 p.m. Fleming's is located at 25 E. Ohio. www.FlemingsSteakhouse.com
Collaboraction presents Sketchbook Festival through Jan. 24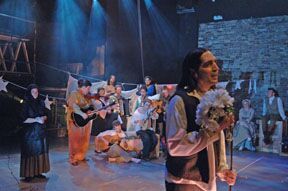 Collaboraction brings to Chicago 16 cross-genre theater pieces, each seven minutes or less, as part of the Sketchbook Festival, which showcases both professional and up-and-coming artists.
The Sketchbook Festival runs at the Chopin Theatre (1543 W. Division) in Wicker Park. Tickets are $30 and $15 for students, teachers and other artists. See the performance schedule and purchase tickets online at www.Collaboraction.org.
The Joffrey Ballet presents Bold Moves Feb. 10-21
Bold Moves is a program of three contemporary ballets, including the world premiere of choreographer Ashley Page. The Chicago Philharmonic will provide the live orchestra for each performance.
There are 10 performances located at the Auditorium Theatre of Roosevelt University at 50 E. Congress Parkway. Tickets start at just $32 and are available at www.Ticketmaster.com. For more information, visit www.Joffrey.org.
The Franklin Room offers $1 whiskey Sundays, $15 wine carafe Mondays
From 5-10 p.m. each Sunday, The Franklin Room offers $1 whiskey, and $15 carafes of wine are available each Monday. See the menu and make a reservation at www.FranklinRoom.com. The Franklin Room is located at 675 N. Franklin in River North.
Uptown Underground announces new schedule
Performances with Chicago Magic Lounge and The Kiss Kiss Cabaret are part of Uptown Underground's new schedule, along with their Underground Jazz Vocalist Series. Special events also include "LOVEFEST!" in time for Valentine's Day and "Saveur Noire: Uptown's Harlem Renaissance" in honor of Black History Month.
Covers range from $2 to $40. Doors open 30 minutes before each performance. For tickets and information, visit www.UptownUnderground.net. Uptown Underground is located at 4707 N. Broadway.
Your ads will be inserted here by
Easy Ads.
Please go to the plugin admin page to set up your ad code.