Gone antiquing: Find vintage items of years gone by on a tiny stretch of Belmont Avenue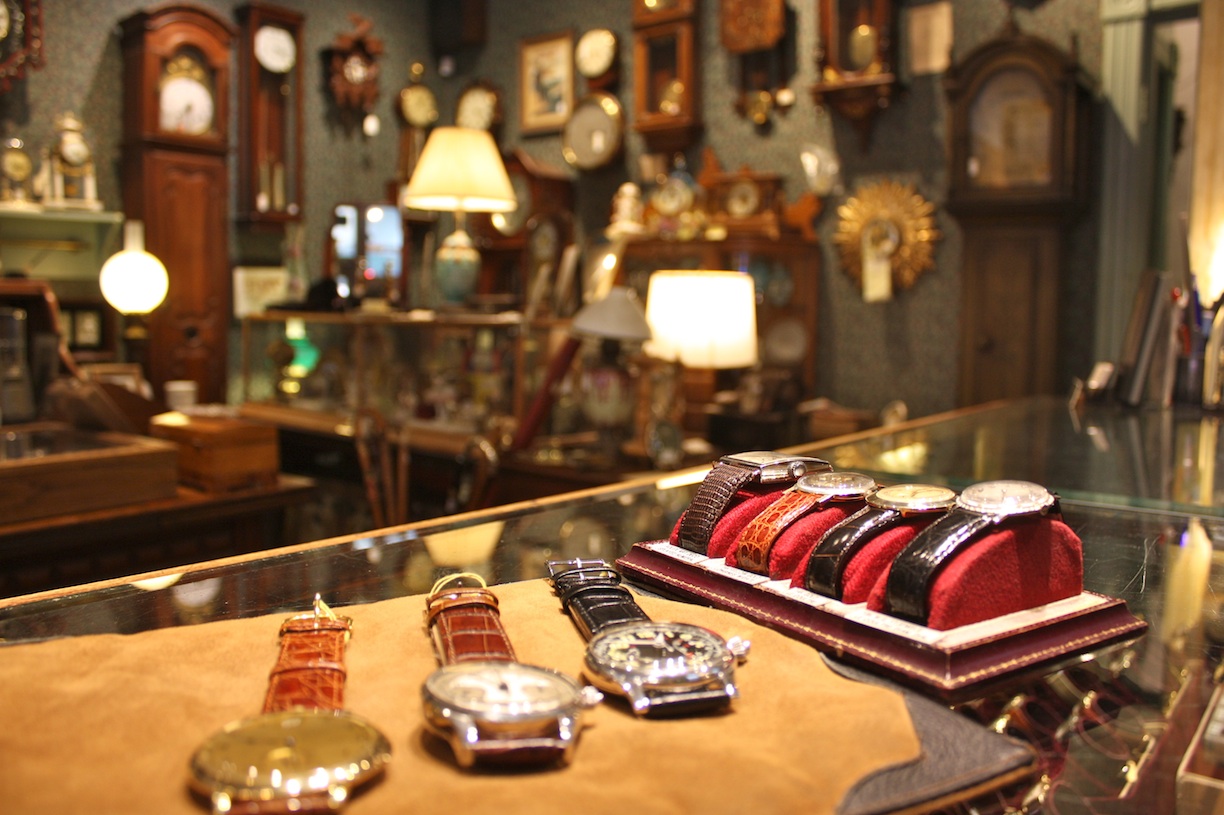 By Allyssa Campbell-Sawyer
Over the years, antique shops have become the best way to make old things new again. There are plenty of options in Chicago, and a number of them are within walking distanc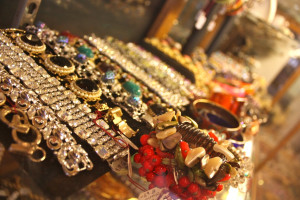 e of each other on a small stretch of Belmont Avenue in the Lakeview neighborhood.
Lazy Dog Antiques
1903 W. Belmont
www.LazyDogAntiques.com
Lazy Dog Antiques has various antique trinkets spread throughout the shop's first floor and basement — old wooden furniture and dining sets, a treasure chest full of doorknobs, as well as an assortment of lamps and glass tea sets with gold trim. The most remarkable set of items in the s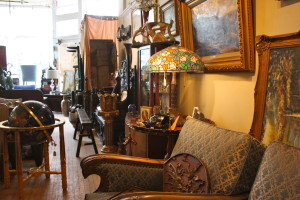 tore is the all the vintage jewelry behind the front counter: brooches, necklaces, earrings and more.
Rudy Piemonte has owned the shop with his wife Lisa for 10 years. Piemonte says his mother-in-law passed down her love of antiques to her daughter, and in turn, the antique bug eventually bit him as well. He cites a love of history as his reason for opening the Lazy Dog because antiques "give you a glimpse into what was going on" at a certain point in time.
Father Time Antiques
2108 W. Belmont
www.FatherTimeAntiques.com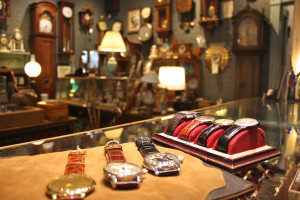 Father Time, like its name might suggest, specializes in antique watches and clocks. A unique experience, as you walk in, is to hear the ticking of more than a dozen grandfather clocks in sync with one another. Father Time also has a collection of large wooden dining and bedroom sets, including dressers, mirrors and tables. You'd never guess the furniture was vintage considering how spotless all of it is — the items in the store are clearly kept in pristine condition. The most interesting thing I came across was a Victorian zither instrument with sheet music.
Co-owner Jim Reynolds, who has owned the shop for 37 years with his wife, Chandra, knew from the beginning how he would make it stand out. "We realized that everyone that was really successful had a specialty," Reynolds says. He credits a "fascination with bygone time" as inspiration for opening his business, as well as an interest in the mechanics of timepieces.
Good Old Days
2138 W. Belmont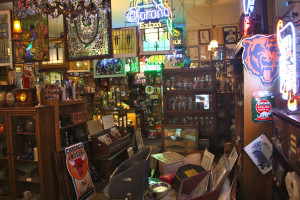 www.GoodOldDaysInc.com
Good Old Days has less furniture than the others mentioned here, but much more in the way of memorabilia. Vintage cans and bottles, old records and neon signs for alcoholic beverage companies are just some of the things lying around the two-floor establishment. There are also lots of vintage photographs of the Chicago Cubs and Bears and celebrities like Billie Holiday, Johnny Cash and Marlon Brando. The coolest thing I found in the store was a 1950s-era television.
Bruce Bailey has owned Good Old Days with his wife, Vivian, for 35 years and can recall how, back when his shop opened, there were about 20 antique shops on this stretch of Belmont. Now, only a handful remain.
Bailey did traveling antique shows for years, and after a rough financial time where he and his wife were forced to sell their old things to make money, his love of selling antiques began to flourish. It's no surprise that antiques are Bailey's life, as he says, "Everything in my house is old but the sofa!"
Other antique stores in the area worth checking out include:
Antique Resources at 1741 W. Belmont
Yoruk Rug Gallery at 2041 W. Belmont
Praha at 2201 W. Belmont