Logan Square at night: Bar hopping provides a glimpse into what makes this one of Chicago's hottest neighborhoods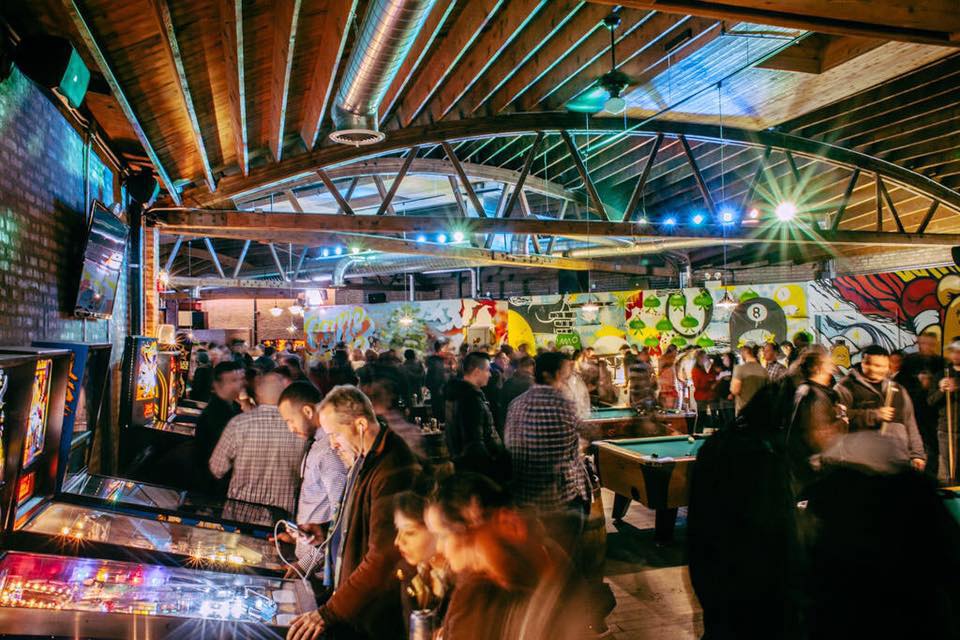 By Jonathan Mandel
For all of its may epithets, accolades and honors, Chicago is rarely lauded for its walkability. But as a center for artistic production and a hipster haven, Logan Square has emerged as one of Chicago's most vibrant and eclectic nightlife neighborhoods, with no Ventra cards or Ubers necessary to navigate it. For those who would rather take the bar hop over the club crawl, rally the troops and get ready for this hipster-friendly, no-cover-charge mission down a portion of Milwaukee Avenue.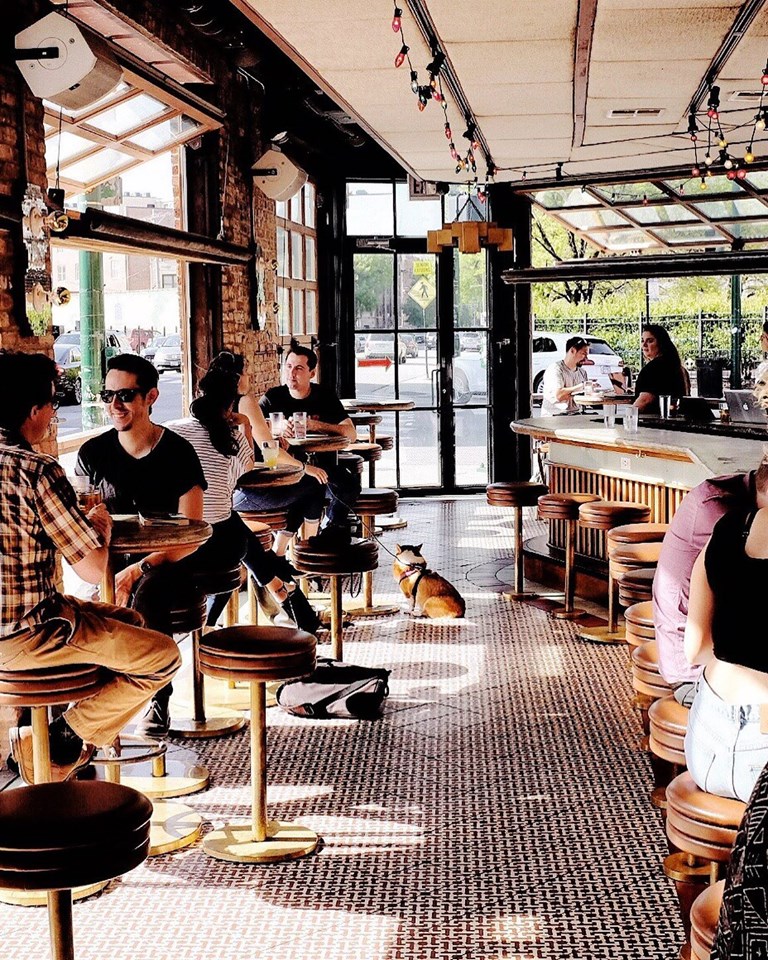 Estereo
2450 N. Milwaukee Ave.
EstereoChicago.com
Our night starts on the corner of Sacramento and Milwaukee, at what is undoubtedly the brightest bar to make the list. With colorful lights and lively Latin tunes, Estereo is the perfect spot to people-watch and sip on a cocktail as one's friends arrive. And on the topic of cocktails, Estereo's offerings are expertly curated and crafted, making use of spirits like pisco, cachaça and singani for some truly delicious drinks. Estereo manages to weave together many of the threads in Logan Square's social fabric, and what is immediately striking is how relaxed the general atmosphere is. Stone-top cocktail tables on intricately patterned tile floors surround a triangular central bar, creating a nice diffusion of people around the space. The bar is especially pleasant on nice summer evenings, when the paneled windows that separate the bar from the sidewalk are pulled up like garage doors, and a cool breeze blows through.
The Native
2417 N. Milwaukee Ave.
TheNativeChicago.com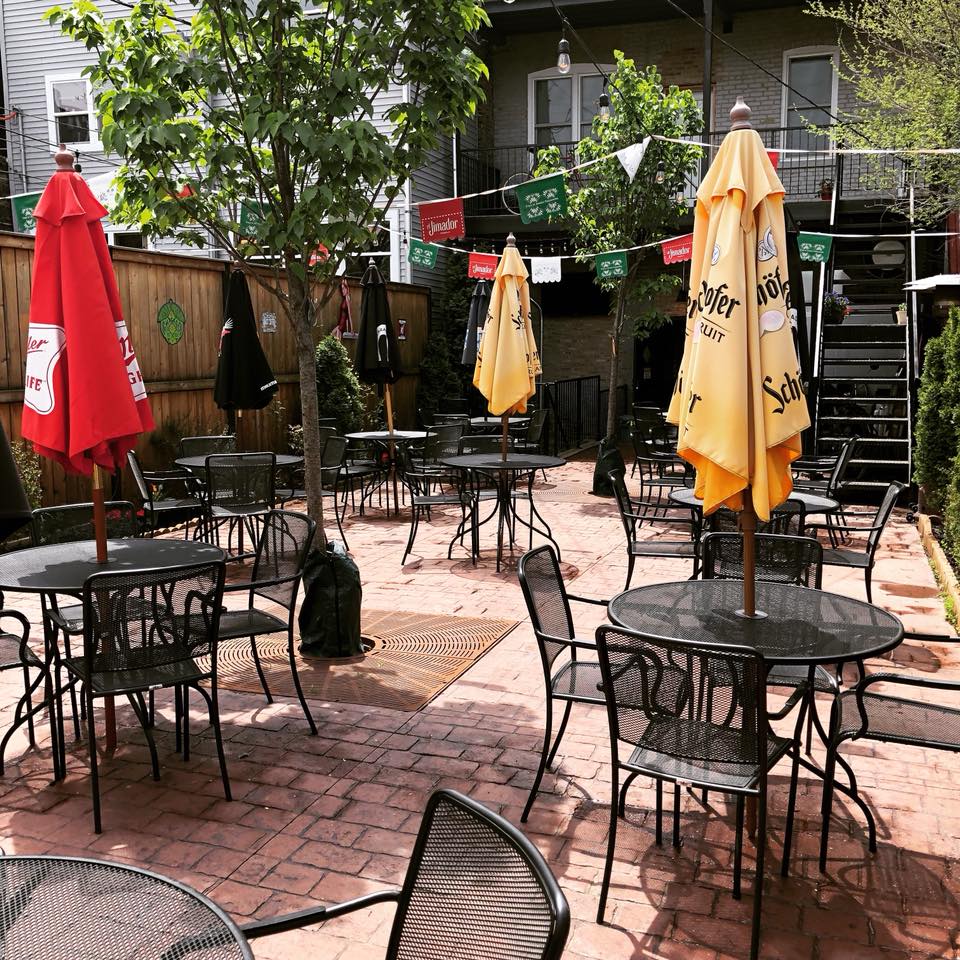 Up next is the neighborhood dive bar. Tucked away behind an unassuming storefront, The Native is your classic set-up: dim lighting, retro vinyl booths and a stable but rarely overwhelming crowd. On weekend nights, The Native can be a reprieve from the madness unfolding outside its doors — an excellent spot to settle in for a drink or two and have some conversation. They even have free popcorn and a mini bowling lane. Maybe I'm a little bit biased because my first time there, a man inexplicably brought in five artisanal pizzas and plopped them down on the counter for everyone to share. But how can you not like a place where the bartenders are spinning full albums on vinyl? The collection of special house cocktails is small, but the collection of liquor is large, and their bartenders know how to make just about anything right. Plus, they've got a decent beer menu. If the weather is nice, they open up their back patio, and if there's one thing Chicagoans love, it's drinking outdoors.
Emporium
2363 N. Milwaukee Ave.
EmporiumChicago.com
Now that everyone's gotten a few drinks in them, it's play time. Emporium feels a bit like adult recess: old pinball machines and arcade games line the walls of the back half of the bar, and patrons of all ages cluster around rows of pool, foosball and air hockey tables. But for those whose inner child doesn't feel like coming out, the front half of Emporium has a massive array of long wooden picnic tables for hanging out and talking. And don't be too deterred by its appeal to ageless adolescence; Emporium still has its fair share of hipster credibility, beginning with its post-industrial warehouse setting, which comes with high ceilings, exposed beams, and a graffiti aesthetic that somehow makes sense with the vintage pop music and rainbows of blinking lights. The Logan Square Emporium's big thing is bottles and cans. They even have a selection of "cocktails in a can" and "wine by the can," which, I'll admit, I've shied away from — but only because they have more craft beers than just about anywhere else in Logan Square, and for decent prices.
What's cooler than being cool? Cole's. It's where you'll find Chicago hipsters when they've died and gone to heaven. … It's about the vibe above all else: lively, funky energy, with the perfect dash of griminess thrown in.
Cole's Bar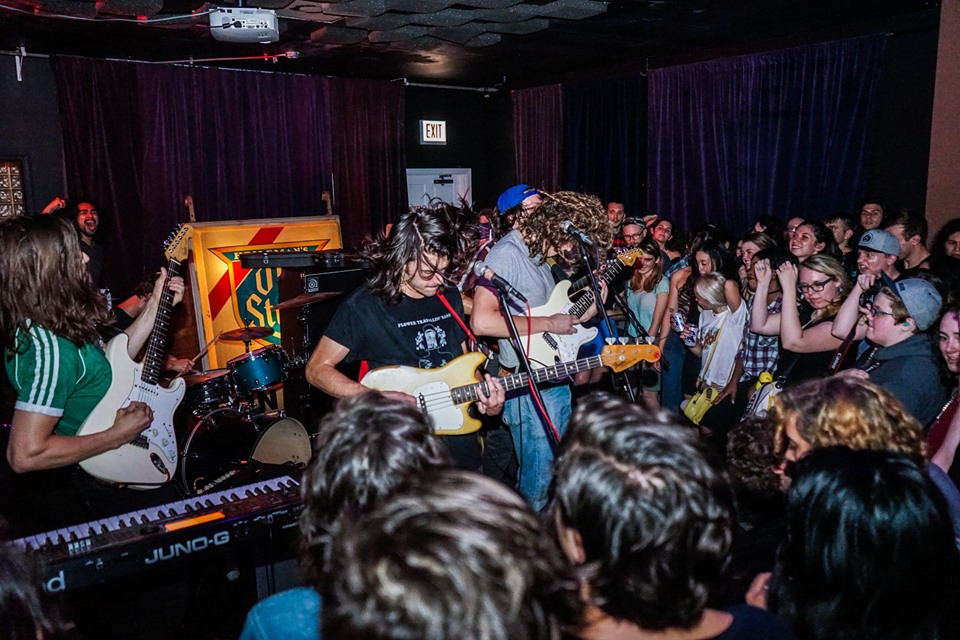 2338 N. Milwaukee Ave.
ColesBarChicago.com
What's cooler than being cool? Cole's. It's where you'll find Chicago hipsters when they've died and gone to heaven. Replete with a backroom concert space, Cole's has become the unofficial locale for Chicago's up-and-coming indie musicians to be baptized as part of "the scene." Cole's also hosts some spectacular open-mic comedy nights. As a result, you'll find lots of artists and interestingly dressed youngsters hanging out, drinking, shooting pool and smoking cigarettes. While Cole's has a fully functional bar with a wide range of options, let's be real here: Much of the crowd is going for the $2 PBRs and $3 Old Style tall boys, particularly on concert nights. Cole's is about the vibe above all else: lively, funky energy, with the perfect dash of griminess thrown in.
Cafe Mustache
2313 N. Milwaukee
CafeMustache.com
Cafe by day, bar and music venue by night, this is a perfect spot to end the evening's bar crawl. Cafe Mustache has a warm and hand-crafted feel to it, and it's rare to find its assortment of cute tables overrun by crowds. Often overlooked by local bar hoppers, Cafe Mustache boasts a well-rounded menu of craft beer and cocktails, and even a handful of hot cocktails in case the evening has cooled down a little more than expected. A small stage plays host to local experimental and artsy musicians, while on the quieter and more open cafe side of the establishment, lots of open tables, lamps, plants and wall art make for a cozy and relaxing end to the night.