Chicago's Signature Dishes: Banana French toast and rigatoni alla carbonara at Andersonville's Bar Roma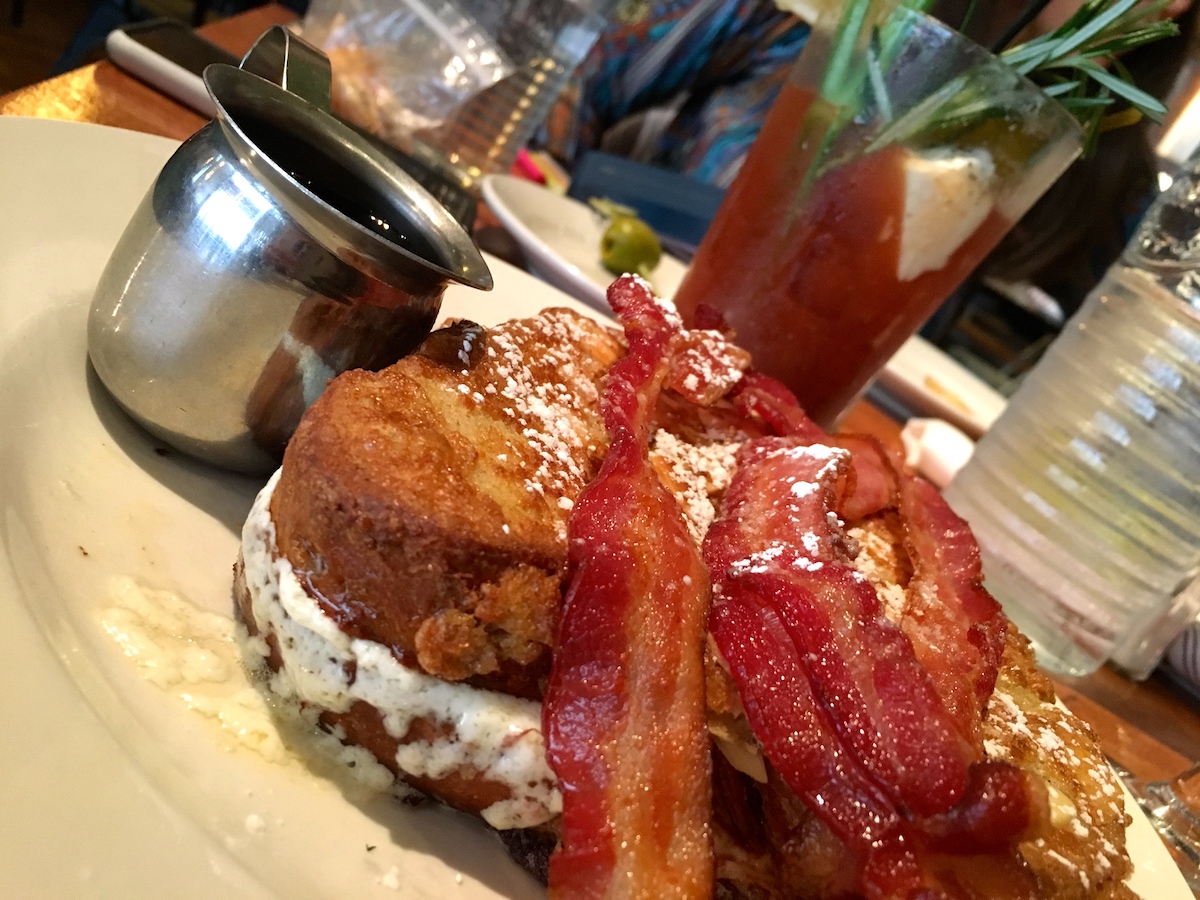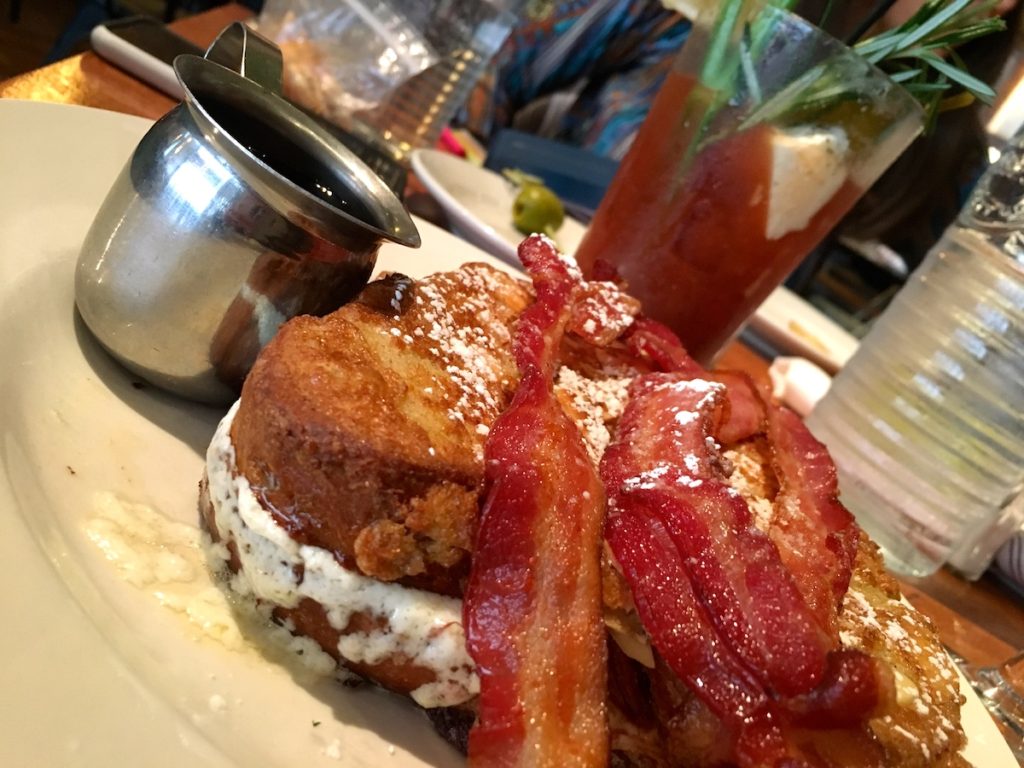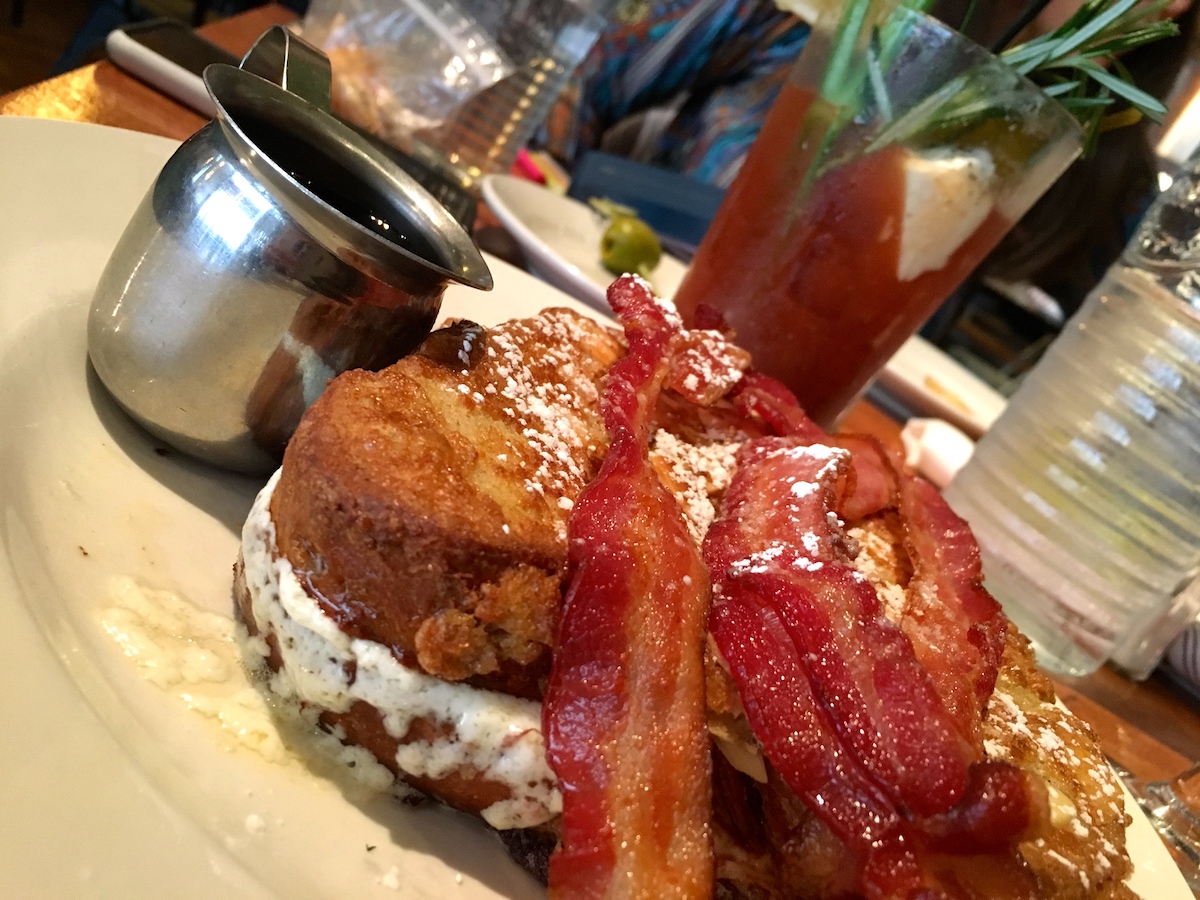 Bar Roma
5101 N. Clark
www.BarRomaChicago.com
Bar Roma, an exciting new addition to Andersonville's food scene, specializes in the cuisine of Rome (think meatballs, homemade pastas and other wood-fired creations) and complements the menu with Italian-focused craft cocktails, a strong wine list and rustic-modern interior. Weekend brunch was recently added, so we stopped by for a visit.
Maritozzi con la panna

This is a unique Italian take on French toast, with bananas and marscopone (an Italian cream cheese) creating a splendidly sweet middle layer. Add in a hint of cinnamon and thinly-sliced almonds on top, and you've got the makings for one serious happy brunch group. And did we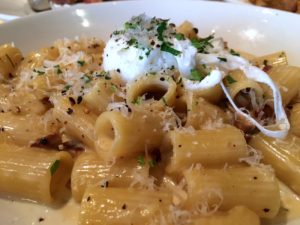 mention it comes with applewood smoked bacon?
Rigatoni alla carbonara

We tried several things on the menu — and they were all great — but this is the dish we undoubtedly will have to order again on our next visit. A rich, creamy blend of rigatoni sautéed with white wine, heavy cream, garlic and egg yolk and then topped with bacon, finely threaded pecorino Romano cheese, black pepper and a poached egg. We were still talking about it days later.