A dog's world: Nine pet-friendly places in Chicago to spoil your furry friends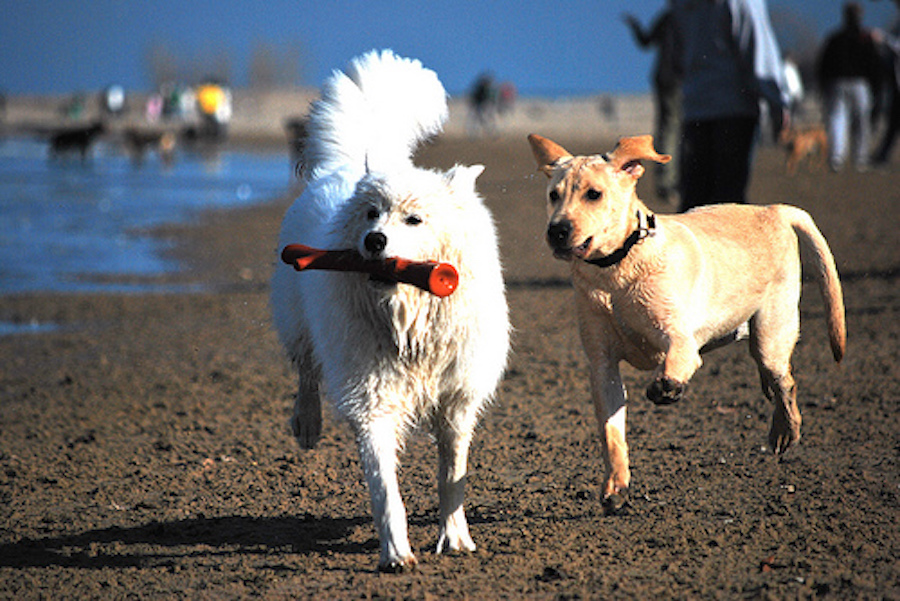 By Jina Bute 
Montrose Dog Beach
200 W. Montrose Harbor Dr. 
Supported by the completely volunteer-operated organization, MonDog, Montrose Dog Beach represents an emphasis on owner participation and responsibility. Fenced off on the northwest corner of Montrose Beach, this is Chicago's first legal off-leash beach and provides dog owners with free waste bags and a dog-wash area.
Wiggly Field
2645 N. Sheffield Ave.
Despite its wordplay with the famous baseball park down the road, Wiggly Field was Chicago's first established dog play and exercise area. One of 15 DFAs "dog friendly areas," this original park was a model for all others. Double-gated to prevent escapes and featuring water fountains and swimming pools, Wiggly Field is safe and entertaining for pooches of all sizes.
Lady Gregory's Irish Bar and Restaurant
5260 N. Clark St. and 1525 N. Wells St. 
With two locations in Chicago, Lady Gregory's is an Irish Pub that provides an emphasis on farm-to-table dishes with sustainable and local ingredients. Bring your dog out on the patio or even your feline friends, as Lady Gregory's is one of the few eateries that allow cats.
Ten Cat Tavern
3931 N. Ashland Ave. 
Despite the name, Ten Cat has a patio that turns into a miniature pet park during summer months. Meanwhile, the interior holds a variety of unique furnishings, as well as a fireplace, pool tables and art displays.
Kriser's National Pet
1658 N. Milwaukee Ave. 
Kriser's is a store that provides pet owners with natural dog and cat food, treats and grooming supplies. With specialty brands such as Fromm, The Honest Kitchen, Primal and Stella & Chewy, Kriser's is the place to pamper your pet with the best natural pet products and services. 
Walsh Playground Park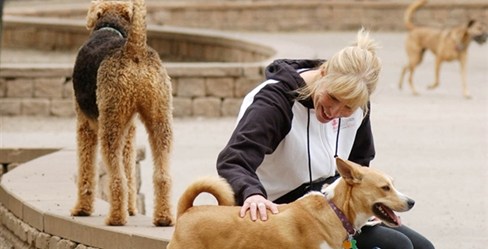 1722 N. Ashland Ave. 
The park itself spans about two acres and contains features such as an athletic field and playground. Most importantly, however, it offers a dog-friendly area. Dogs must stay on-leash on the actual park trails but can roam free on a people-free dog run located at the east entrance of the park.
Tails in the City
1 E. Delaware Pl. 
Tails in the City is a luxury pet boutique filled with dog accessories, leashes and designer carriers. With an upscale selection of lush dog beds, fancy collars and other designer dog products like Burberry-style coats, canine Snuggies and whole-grain doughnuts, Tails In The City provides multiple ways for dog lovers to pamper their pup.
Fido To Go food truck
Various locations around Chicago
www.FidoToGo.net 
Fido To Go is Chicago's first food truck that is strictly catered toward canines and felines alike. Serving healthy treats such as gluten- and allergen-free cookies, ice cream and frozen yogurt, Fido To Go can be found stationed at various locations like dog parks, beaches and special events.
Jackson Bark
6401 S. Stony Island Ave. 
For dogs of all sizes, Jackson Bark is located in Jackson Park on the south side of Chicago. A safe environment for pups to play, exercise and socialize, the main highlight is the extensive agility course created with traffic signs, tires and construction materials, as well as plastic doggie pools.