The tastes of summer: We've got a few favorite spots to eat and drink outdoors in Chicago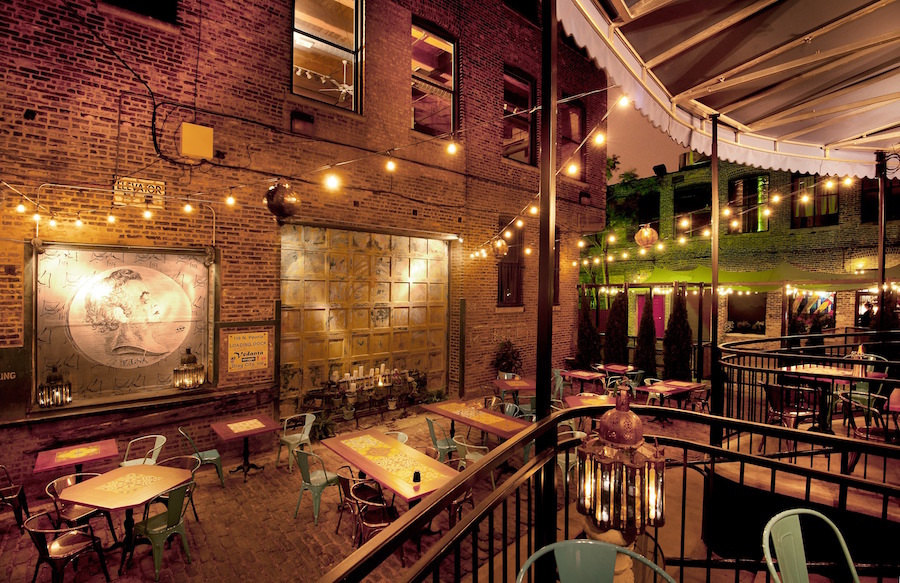 Your ads will be inserted here by
Easy Ads.
Please go to the plugin admin page to set up your ad code.
With summer in full swing, we asked Real Chicagoans for their favorite places to eat and drink outside in the city
Piccolo Sogno is a must in the summer. I feel like I have been transported out of the city to a romantic Italian village. Bistro Campagne has a gorgeous, romantic back patio with fabulous country French food.
— Carol Ariana, concierge at The Westin Michigan Avenue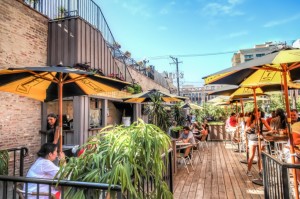 When it comes to outdoor drinks and dining, Chicago has many choices. Whether it's an elevated rooftop or a street-level patio, it's summer in Chicago and you have to make it count. When the weather permits, I head over to Citizen bar's rooftop. Sitting on the edge of downtown, it's relaxing without being pretentious. The staff is friendly and always on their A game. They just know what the people like. Besides the food and drink specials offered daily, the rotating DJ lineup completes the experience, which locals love.
If I want to tone it down a notch, I head over to Remington's on Michigan Avenue. In addition to their sidewalk patio, they open up their retractable windows by the high-top tables. Nothing beats ordering up some of their fresh oysters with some libations, all while taking in plenty of people watching on one of the city's most historical avenues. During brunch, lunch or dinner, chef Greg Elliott's kitchen crew whips up some tasty cuisine that pairs perfectly with a true Chicago alfresco experience.
— Luis Torres, concierge at the Trump Hotel
Vines on Clark, Holiday Club, Zia's on Ashland, Tango Sur, Sheffield's.
— Ashley Wolinski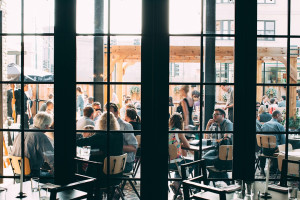 The Dawson is my favorite place to eat and drink as soon as they open up their patio. Their outdoor area is spacious and full of options. There are couches, a fire pit with benches, long tables for big parties, and stools at the bar with excellent cocktails. The strung lights and trees make you wish your wedding reception was in their backyard, and the barrels for bar tables add a great touch. I also love how all their glassware has the signature Dawson logo on it. Brunch is fantastic, and then I might just stay through dinner.
— Margot Visconti
Chicago's neighborhoods are filled with options for dining al fresco —although my favorite way to partake is to grill outside at a friend's neighborhood apartment. However, when I do go out, I look forward to spending more time at Uncommon Ground. I spent time this winter doing work there and can't wait to sit in their sweet, lit-up outdoor cafe. I will also have to make my way back over to Reno in Logan Square for some of their delicious pizza and brews. Not far from there, I will definitely return to Parson's Chicken & Fish, as they have one my favorite family barbecue-style patios.
— Jacki Melnyk
Homeslice in Lincoln Park has a fun, casual atmosphere for outdoor dining. They have two outdoor patios and a back patio, which is partially covered. Of course, Big Star in Wicker Park is always a classic.
— Nicole Cash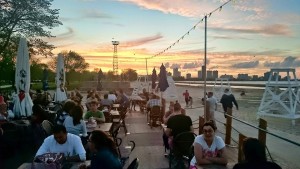 The Dock at Montrose Harbor — Rock out to a concert by local artists and enjoy a great beer and drink selection and casual fare while watching families frolic in the water along one of Chicago's largest neighborhood beaches. You can rent a wave runner or kayak as well, or test your balance skills atop a paddleboard.
The back garden of La Creperie is a hidden jewel of French life in hectic Lakeview. You'll sit among the trees away from the noise of the city while enjoying scrumptious crepes from Chicago's oldest existing creperie since 1972. Close your eyes and you'll think you've been transported to a rustic cafe in the French countryside.
— Douglas Pickett, concierge at the Intercontinental
For outdoor dining and drinks, I tend to steer more in the directions of low-key beer gardens over the fancy rooftop lounges. Two of my favorites are The Duck Inn in Bridgeport and Three Aces in Little Italy. Both have amazing food and a decent beer selection. I highly recommend the duck fat dog at The Duck Inn and the Bolognese fries at Three Aces.
Your ads will be inserted here by
Easy Ads.
Please go to the plugin admin page to set up your ad code.
— Monica Reyes, concierge at The Wit Hotel
My favorite spot is The Dawson. Great atmosphere and some really good oysters. A great neighborhood hangout located at 730 W. Grand Ave.
— Tim Anderson, concierge at The Dana Hotel & Spa
Actually three places come to mind: The ever popular Moody's Pub up north in the Edgewater area with its award-winning beer garden. Then there is The Dock, again up north in Uptown at Montrose Beach, where they have live music. And last but not least is The Waterfront Café in Berger Park, also in Edgewater. These are places that most Northsiders flock to once summer has arrived.
— Alfredo Caliva, concierge at the Doubletree
I love going to restaurants here in the city that grow their own produce in their urban gardens, whether it be a community garden or, like Uncommon Ground, their rooftop garden. This gives their chefs the opportunity to get really creative with whatever is available for harvest at that time.
— Rachel Katz
The Hampton Social. With the windows open, it's perfect for rainy days where you can still get the feeling of the beach/outdoors. Bonus: It's super Instagramable.
— Johna Brainerd
I am a sucker for rooftop bars and restaurants. During the summer, you can overlook the beautiful city while sipping your favorite libations. Here are a few rooftops in the loop that we love: The Wit Hotel, The Godfrey Hotel, The Dana Hotel, The Virgin Hotel, Tavern on the Park, and I'm looking forward to checking out the new LondonHouse.
— Amy Hoffman, Arts & Artisans
Live music in the summer is one of my favorite things, and the best place to experience it while soaking up the humid Chicago summer is at Quenchers. Nestled at the corner of Western and Fullerton, this cozy bar sports a small stage and two rooms of seating. Catch a local or small-time touring band, order up one of the hundreds of craft or international beers, stuff some free popcorn in your mouth, and savor the moment in their Chicago-themed beer garden.
— Caitlin Meeter, concierge at Kimpton Hotel Allegro
It's been Fountainhead the past year or two purely out of proximity in Lincoln Square. I like the Gene's Sausage Shop rooftop too. Fun place to get a good beer and some schnitzel.
— Tony Bailey
This is a tough one. My answer is anywhere you can! Dining alfresco is a luxury in Chicago since summer is short and sweet. The rooftop bars downtown have amazing views, but I also like people watching at the outdoor seating along Wells Street in Old Town at a place like Benchmark or Corcoran's. Especially after returning from the beach.
— Melissa Curtis
Having lunch on the patio of Athena, 212 S. Halsted, is like taking a short vacation to Greece. I love having a glass of Greek wine and taramosalata while enjoying the sunshine. The food is delicious, and the flowers and waterfall give the feel of a Greek village. Opa!
— Jan V. Viscum, concierge at the Hyatt Chicago Magnificent Mile
For a glitzy night, enjoying drinks in the courtyard at RM Champagne Salon is like being in a fairytale! For a fun day with a group of friends, I'd post up on the patio at Small Cheval. Start off with a vanilla milkshake (spiked, of course!) and then switch over to their dangerously good cocktails.
— Nicole Vasquez, owner of TheShiftChicago.com
A.J. Hudson's in Lakeview has a fantastic outdoor space, covered with a tent and with two TVs at either end. Great spot to catch a futból match and the Summer Olympics. The best outdoor brunch spot is Zia's Lago Vista — a beautiful sunny garden patio area and bottomless mimosas and bloody Marys.
— Kathryn Doi
I'm planning on eating light and healthy this summer. My favorite new spot now is Left Coast Food & Juice at 2878 N. Lincoln Ave. I'm going to sit on their patio and people watch and enjoy their salads, wraps, cold press juices and smoothies (they even have a kids menu). Healthy and amazingly delicious!
— Rhoda Kucuk, concierge at The Westin Michigan Avenue
Your ads will be inserted here by
Easy Ads.
Please go to the plugin admin page to set up your ad code.