The Local Corner: Exploring the Randolph & Green intersection in the West Loop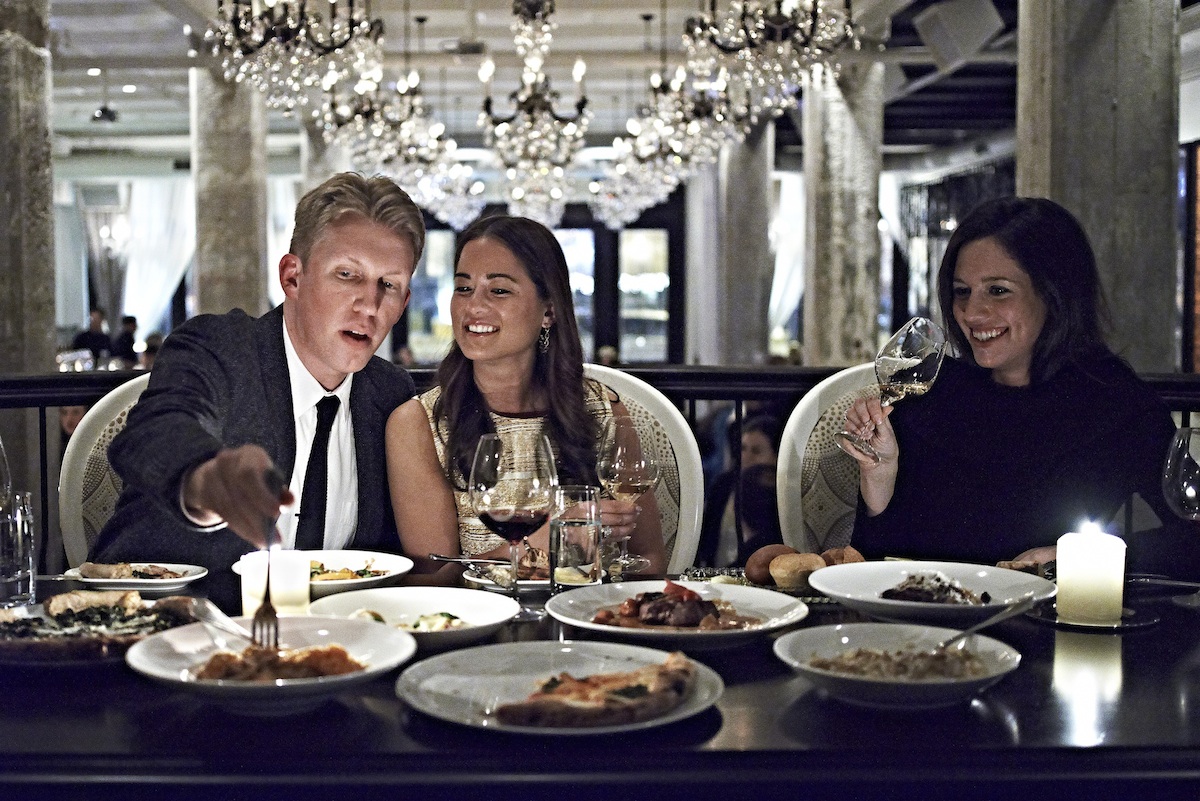 Exploring Chicago's neighborhoods one intersection at a time
Featured corner: Randolph and Green in the West Loop
By Emily Clement
High-Five Ramen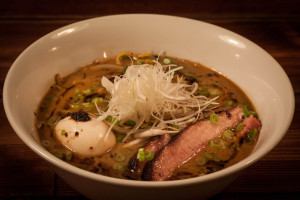 112 N. Green
www.HighFiveRamen.com
Tucked away in the basement of Green Street Smoked Meats, this tiny restaurant seats less than 20 people. Put your name on the list and grab a drink upstairs while you wait. The ramen is absolutely worth the wait, and you definitely get what you pay for. If it's your first time getting authentic ramen, get it half-spice, not full. The atmosphere is unusual (basement bar) but cozy, and the drinks are served strong.
Green Street Smoked Meats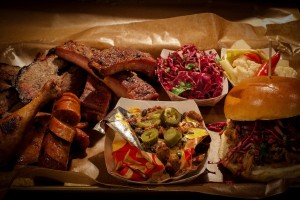 112 N. Green
www.GreenStreetMeats.com
The atmosphere is a cross between a trendy warehouse party and a camping trip, but the concept is what would happen if Ron Swanson designed a cafeteria. The menu is, as the name of the restaurant suggests, just BBQ and sides. While you stand in line to get your meat by the half pound, grab a drink at the central bar. There are some excellent cocktails and a solid collection of microbrews. Eat inside or out — seating is picnic tables with rolls of paper towels fastened to them. The sandwich with brisket topped with a hot link is recommended.
SoHo House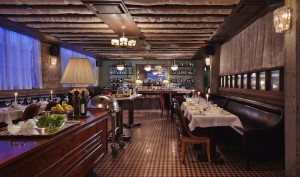 113-125 N. Green
www.SoHoHouseChicago.com
Inside the lobby of the new and much-anticipated SoHo House hotel and members' club (the company's first in the Midwest), under six massive crystal chandeliers, there are three separate restaurants open to the public: Pizza East, Chicken Shop and The Allis, as well as the comfortable Drawing Room. Upstairs, the Foxbar rounds out your options. Converted from a defunct leather goods factory dating back to 1907, the space embodies the West Loop with its opulent luxury combined with industrial grit. A total of 40 guest rooms are available, along with a 17,000-square-foot gym, Cowshed Spa and rooftop pool and terrace.
RM Champagne Salon
116 N. Green
www.RMChampagneSalon.com
Walk down a cobblestone alley filled with carriage lights and you'll find yourself in heaven, if heaven consists of delicious flatbreads, perfect bite-sized desserts and a ridiculous champagne list. The atmosphere is romantic and a little bohemian. Outside, the patio has a bar, so you can come just for drinks or sit down for a meal. The whole space is so hidden from the street that you feel transported from the city. "RM" is a classification that means the grower also bottles the champagne — it's the "indie rockstar" of champagne. As for food, the champignon flatbread is superb, but you can't go wrong anywhere on the menu. For dessert, the chartreuse cream puff was a big winner, and the macaroons were the best I've had in Chicago.
Hello Tacos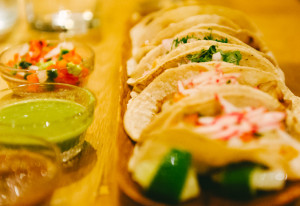 816 W. Randolph
www.HelloTacos.com
Come to this De Cero spinoff on a muggy summer night for a wide selection of unique tacos and some of the city's best margaritas. The chicken mole taco is truly outstanding, incorporating a good amount of spice that lingers perfectly, complemented by fresh cilantro. The house margarita uses fresh-squeezed orange and lime juice, making it just a little off-beat and all the more memorable. There is indoor, outdoor and bar seating; reservations are recommended for weekends.
Little Goat Diner
Girl & the Goat
820 W. Randolph, 809 W. Randolph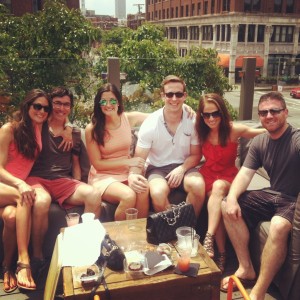 www.LittleGoatChicago.com
www.GirlAndTheGoat.com
Both restaurants are run by celebrity chef Stephanie Izard (of TV's Top Chef fame), but they have entirely different philosophies. The highly touted Girl & the Goat is all about bringing eclectic inspirations together for food everyone can love; Little Goat is "a celebration of diner culture," according to head bartender Mike Zell. The bars at both restaurants work collaboratively with ingredients from the food menus while still maintaining separate programs. For the summer, Zell likes to incorporate seasonal fruits into lighter drinks perfect for the Little Goat rooftop.
Nellcote
833 W. Randolph
www.NellcoteRestaurant.com
With decor inspired by European luxury and 1960s rock and roll and equally strong food and drink menus, Nellcote is a great place to go for dinner, drinks, or some combination. The pizza is particularly good — they mill their own flour in the basement — and could be either an entire meal or a bar snack shared among friends. The lamb merguez pizza is absolutely exceptional. The flavors are robust, fresh and perfectly balanced. The cocktail menu is redone seasonally with ingredients to reflect the food menu. "The Midnight Rambler made me believe in bourbon again," my brother says. While the restaurant has an upscale feel, the dress code ranges from casual to cocktail.
Maude's Liquor Bar
840 W. Randolph
www.MaudesLiquorBar.com

With a menu that includes the categories "Almost French" (bacon-wrapped pork shoulder pate, ricotta gnocchi, roasted farm chicken) and "Traditionally French," (escargot, tenderloin steak tartare) this intimate restaurant and bar has a loyal following. "Maude's is the best date place," Chicagoan Fred Surville says. "It feels like a special night but is pretty casual. The small plates are perfect for sharing and very good." The décor — dim lighting, burgundy leather sofas and exposed brick — adds to the romantic ambiance.
Grange Hall Burger Bar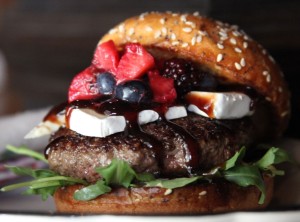 844 W. Randolph
www.GrangeHallBurgerBar.com
A fun little burger bar with a homemade, momma's kitchen vibe. They are known for their burgers and their pie (try the strawberry rhubarb). Grange Hall is one of the more casual restaurants in this area, making it a fun place to go with a group of friends or family.