Second-hand pages: A look at three of Chicago's favorite used bookstores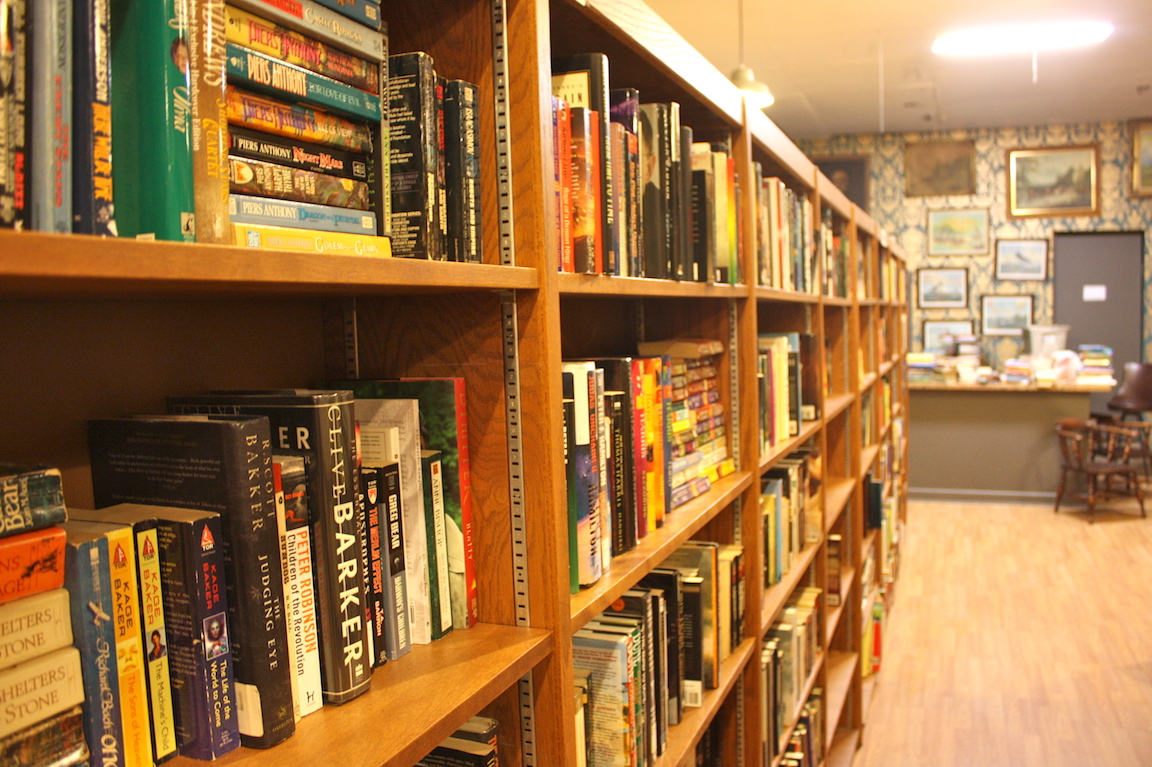 By Kelly Cunningham
I've been a reader my entire life, but as big chain bookstores die out and kindles become more popular, finding physical copies of books can be difficult, not to mention expensive. Fortunately, Chicago has several used bookstores spread throughout many neighborhoods. Here are three of my favorites.
Uncharted Books
UnchartedBooks.com
Where: 2620 N. Milwaukee Ave., in the middle of Logan Square.
Hours: Monday-Friday 1-9 p.m., Saturday-Sunday 11 a.m.-7 p.m.
What to expect: If you're looking for a bookstore with ambiance and a coffeehouse vibe, Uncharted Books is the place to go. The books are neatly shelved, and there is a comfortable seating area and workspace. The owners focus on both readers and writers, so it's a great spot for those looking to get involved with Chicago's literary community.
What's special: Not only do the owners have an adorable rescue huskie named Ramona, but they also host literary events and readings periodically. More information about events can be found on their website.
Fun find: Fierce Invalids Home from Hot Climates by Tom Robbins. Robbins is one of my favorite authors, and I've been looking for a reasonably priced copy of one of his most famous novels.

Myopic Books
MyopicBookstore.com
Where: 1564 N. Milwaukee Ave., right off the Damen blue-line stop.
Hours: 9 a.m.-11 p.m., seven days a week.
What to expect: From the outside, this bookstore appears small and cozy, but once you start exploring, you'll see its true size. Not only is there a second level, but there's also a basement that reaches so far back you'll wonder if you've fallen down a rabbit hole. The shelves are well organized, so it's easy to find specific titles if you don't have the time to browse.
What's special: It's open later than some restaurants! It's a great spot to continue a date beyond dinner or drinks if you're both bookworms.
Fun find: Trying to Save Piggy Sneed by John Irving. I've been a fan of his novels for years, but I finally found his only published collection of short works by the counter at Myopic.
By glimpsing in the corner windows of this wonderfully cluttered store, it's clear you'll need to dig around a bit if you're looking for a specific title.
Bookman's Corner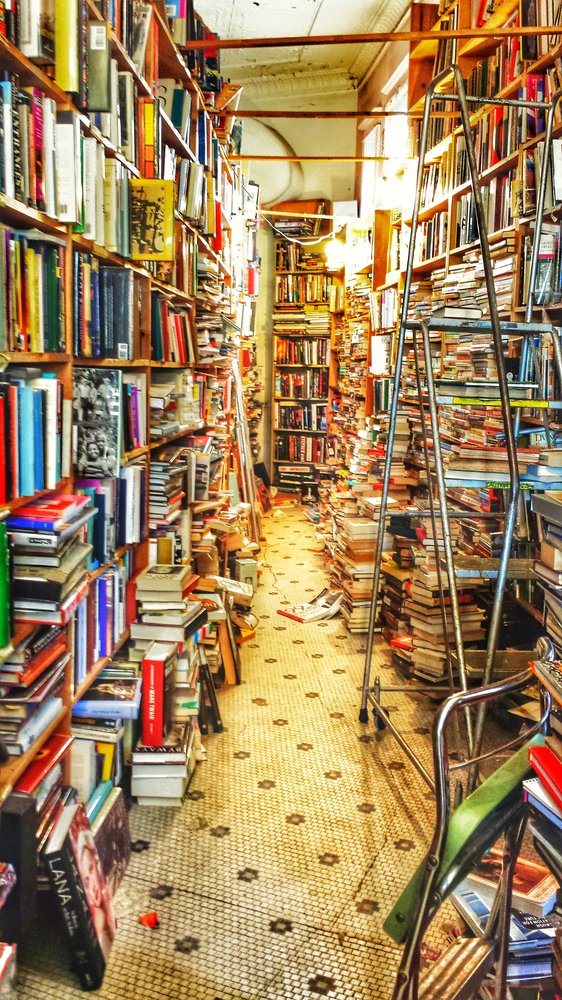 Where: 2959 N. Clark St., a few blocks from the Wellington brown-line stop.
Hours: Closed Tuesdays and Wednesdays, open 1-6 p.m. Sundays and 1-7 p.m. every other day of the week.
What to expect: By glimpsing in the corner windows of this wonderfully cluttered store, it becomes pretty clear you'll likely need to dig around a bit if you're looking for a specific title. That being said, the sheer amount of books that fit into this small shop is shocking. The owner sits at a counter encircled by books and posts signs about sales (which there always are) on sheets of notebook paper. If you've got some time to spare, you can find some rare titles and vintage hardcovers among the loosely organized shelves and stacks. Keep in mind that it's cash only, and be sure to pay attention to the dates penciled in on the inside covers because books that have been sitting on the shelves for more than a year are half off.
What's special: Going into this bookstore is like a treasure hunt. It's fun just to browse around and see what you can find. You can also leave used titles on the doorstep at night if you're looking to get rid of some of your unwanted books.
Fun find: Waging Heavy Peace by Neil Young. Young is one of my (and my dad's) favorite musicians as well as activists. I was so excited to find a copy of his autobiography for less than $4 at the bottom of one of the stacks of books in the music section.