A Round of Drinks at Coconutz: Exotic cocktails and food with an island feel in the Gold Coast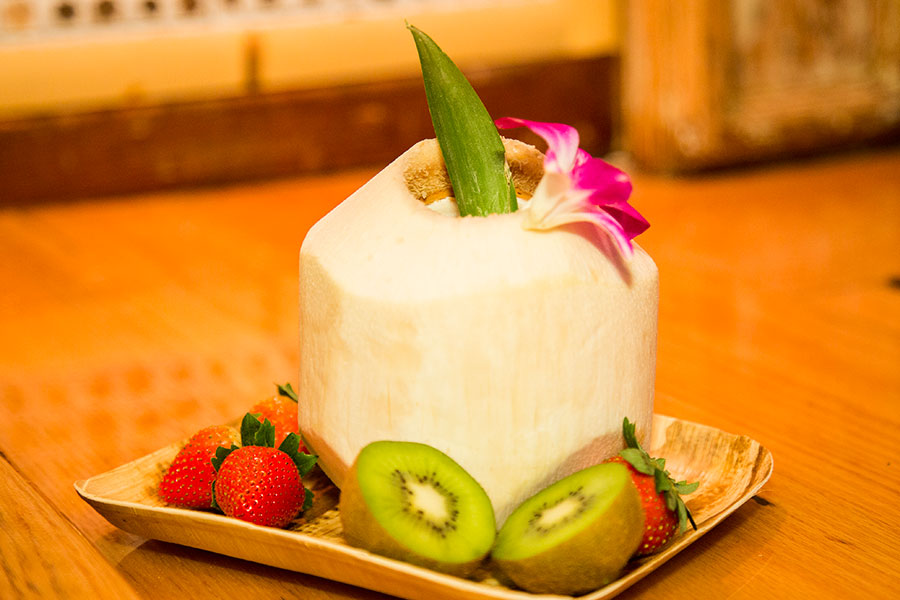 Your ads will be inserted here by
Easy Ads.
Please go to the plugin admin page to set up your ad code.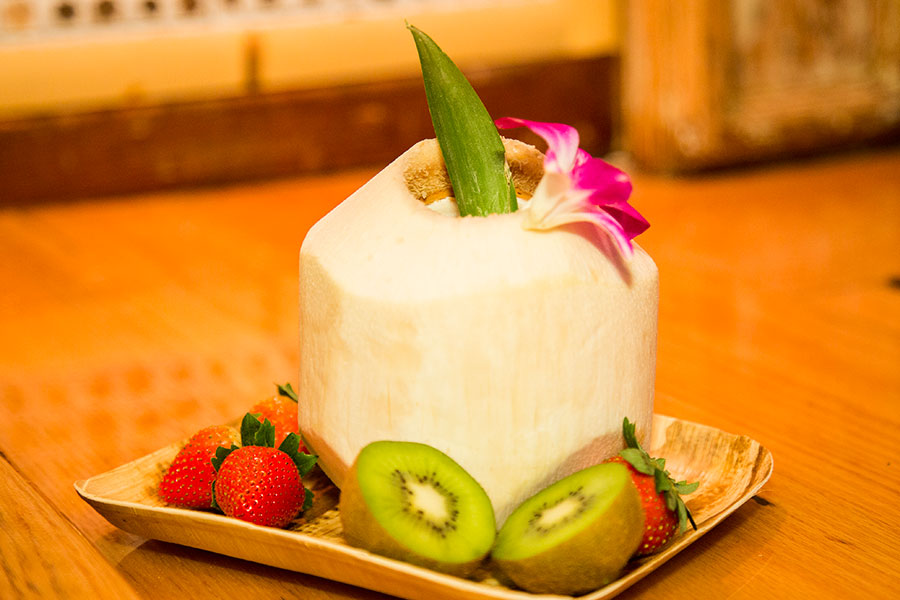 By Nicole Cash
Where you'll find it: 13 W. Division in the Gold Coast.
www.CoconutzChicago.com
Hours: 4 p.m.–11 p.m. Sunday through Thursday, 4 p.m.-3 a.m. Friday and Saturday.
First impressions: I immediately felt like I had stepped onto a Caribbean cruise ship, and first noticed the light fixtures made to look like fluffy clouds. Prints of the ocean decorating the walls and the music were perfect for this island feel, and the large, lit-up sign outside only further helped to distract me from the fact that I wasn't actually heading out to sea.
The atmosphere: The upscale feel certainly fits in with the Gold Coast neighborhood, but
the island vibes make it much more relaxed than some of the other bars nearby. With friendly servers and a constant barrage of tropical drinks and foods passing by — on top of the warm, summery décor — the atmosphere was certainly more fitting of a day spent at the beach than a fancy bar in one of Chicago's favorite neighborhoods for nightlife.
Your ads will be inserted here by
Easy Ads.
Please go to the plugin admin page to set up your ad code.
Menu specialties: Snacks such as the chilled edamame and main dishes such as the jerk fish and hot and sweet shrimp are only half of what makes Coconutz the perfect winter escape. The wine list, sangria and variety of island-inspired cocktails are perfect additions to the warm atmosphere of Coconutz, and they definitely leave you wanting to try every possible drink and food combo on the menu. Coconutz also offers starter dishes, such as bacon-wrapped shishito peppers, and desserts like the danger pie (milk jam, torched banana, pastry) or mango bread pudding are also enticing, only further convincing you to move to an island, as if the Chicago's winter wasn't doing that already.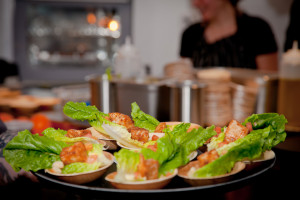 If you're thirsty: Try the painkiller (rum, fresh pineapple, squeezed orange and cream of coconut served on the rocks with gresh grated nutmeg) for something sweeter and super refreshing, or the cantaro (mescal, St. Germain liqueur, fresh blackberry, ginger/anise syrup, squeezed lime) for something smokier and a little more hardcore. Of course, the homemade sangria on tap or a glass of wine from Spain or Greece are always good choices, too. There are no shortcuts here when it comes to libations.
It's a great spot to… go on a date or do a girls' night out. You can get a little dressed up, but nothing too fancy, and enjoy the island food and drink in an atmosphere that really makes you forget you'll soon have to walk back out into the cold. Also, everything is delicious.
Your ads will be inserted here by
Easy Ads.
Please go to the plugin admin page to set up your ad code.