Good eats at Macello: This West Loop restaurant combines a unique visual appeal and stellar Italian menu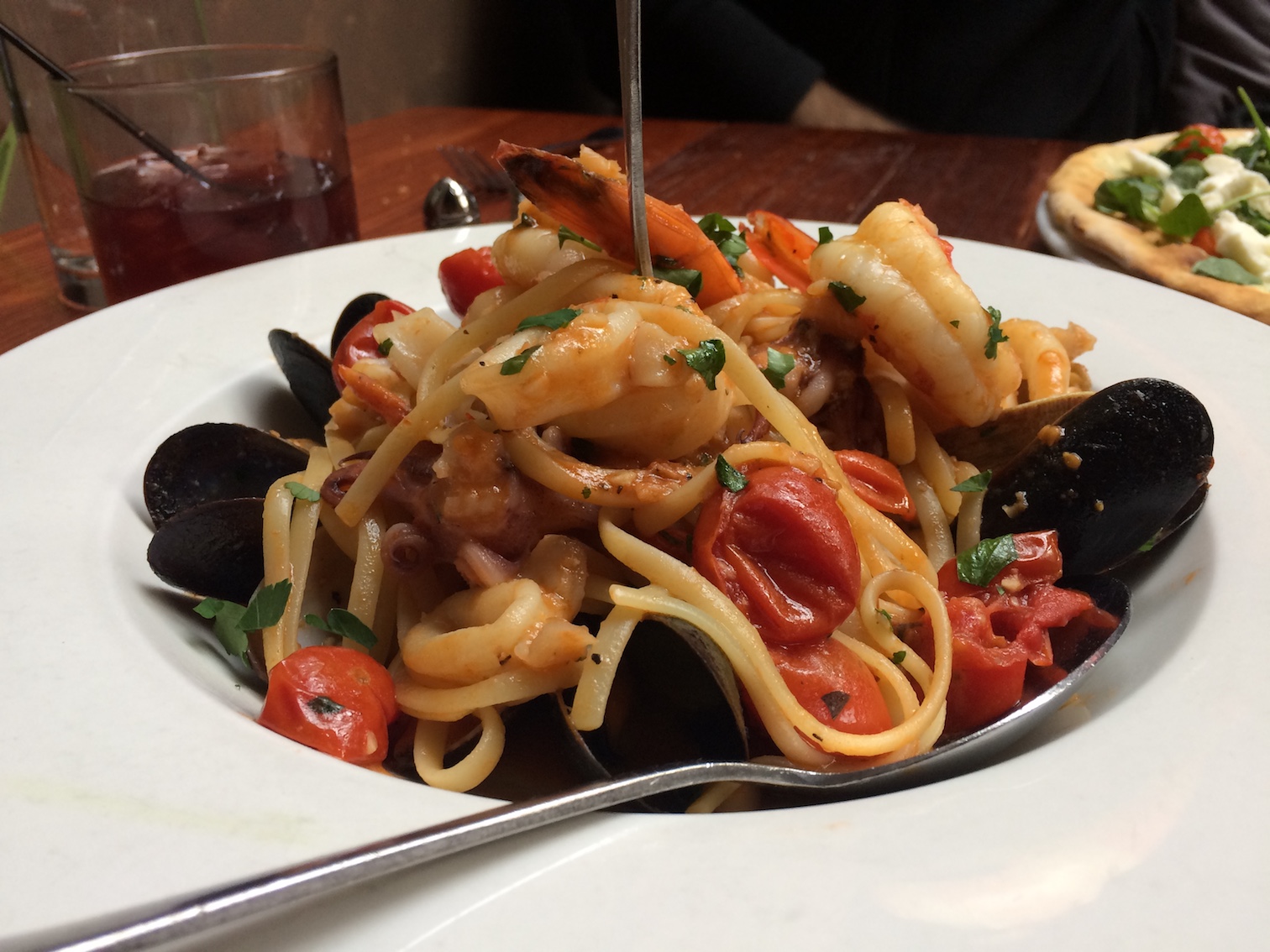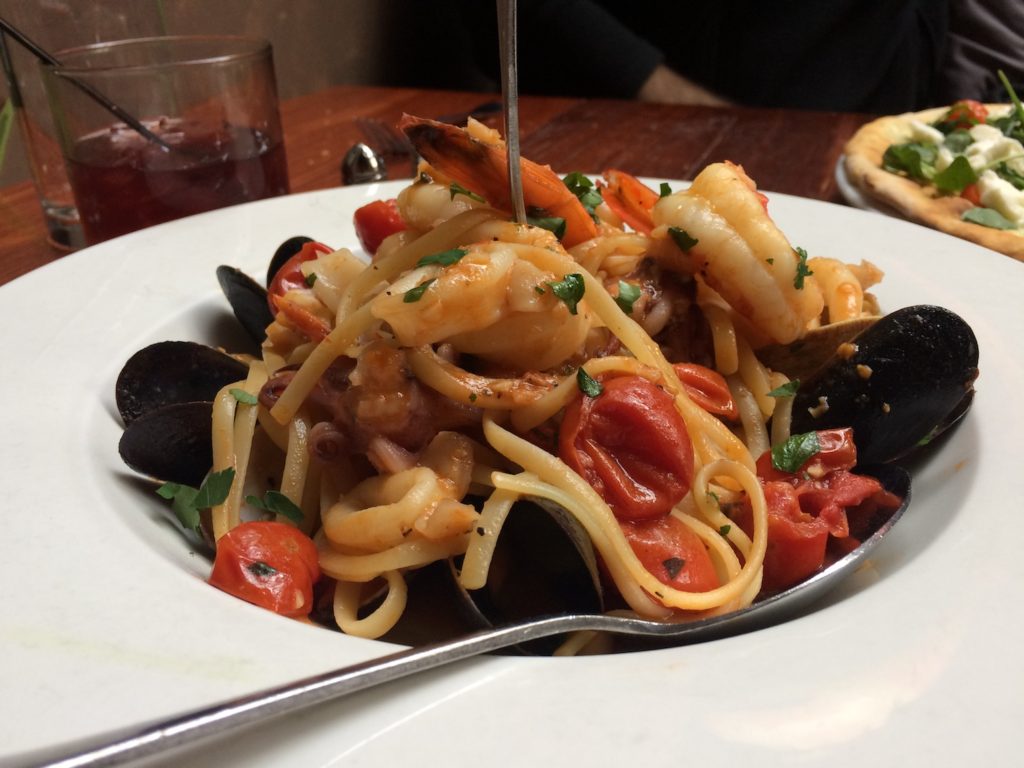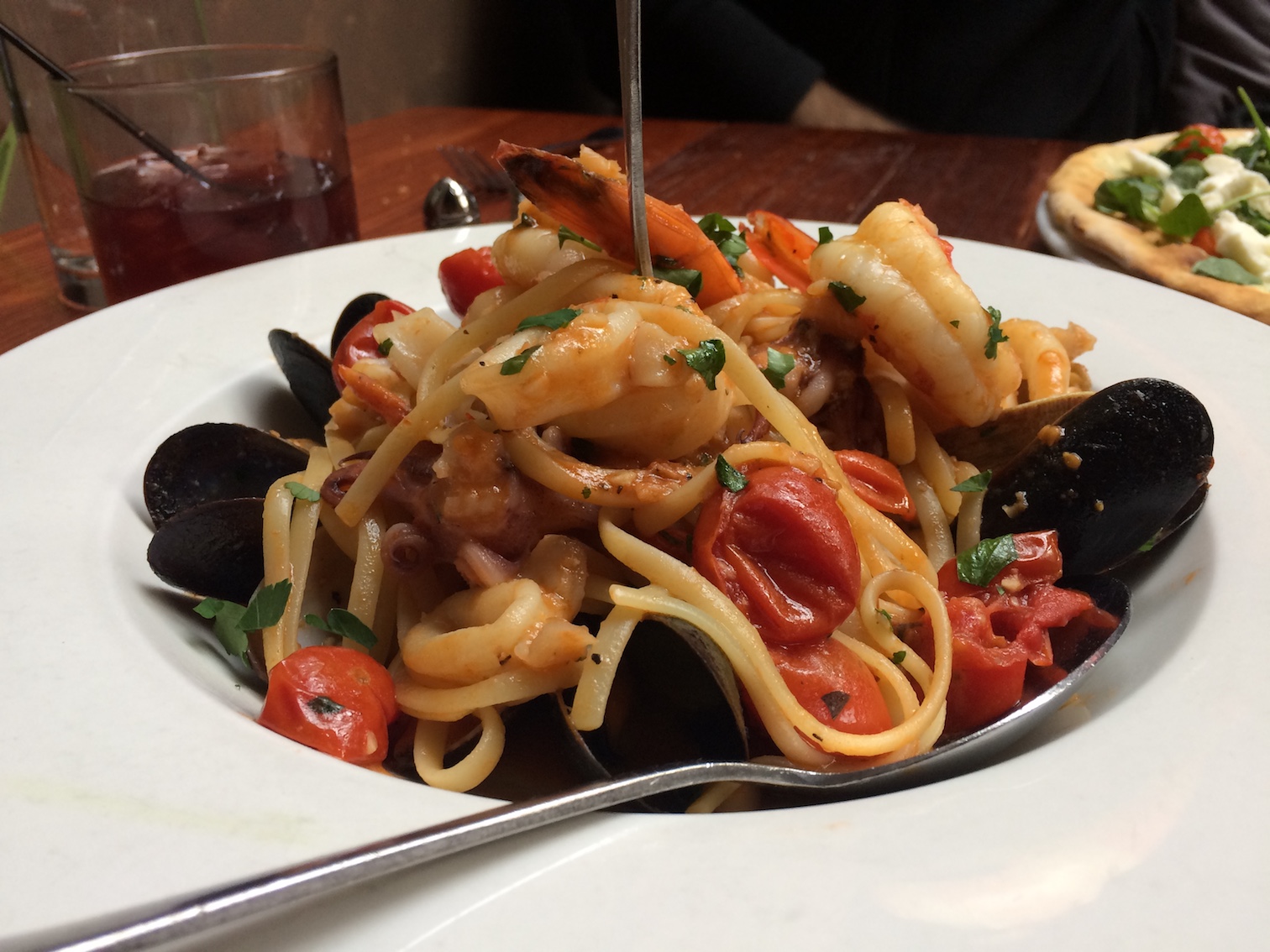 By Michael Dritto
Macello
1235 W. Lake St.
www.MacelloChicago.com
The scene: Macello has a very unique appeal to its appearance. Upon first glance, it doesn't seem to be as much of a restaurant as a small neighborhood butcher shop. This is probably because it actually used to be a full-fledged butcher shop. The front lobby is still reminiscent of said butcher shop, with a real deli counter and decorated with white ceramic tile and those hanging plastic panels that separate the front of the shop from the beautiful dining room.
The visible wooden support beams and large industrial units that line the ceiling and brick walls are contrasted with looming dark bookshelves stocked with hundreds of bottles of wine. Filling the empty space between the tall ceilings and floor are giant balloon-type chandeliers with a colorful, acrylic-painted look that complements the large paintings on the walls. All together, you are left with a feeling that is very reminiscent of traditional Italy. But really, the one aspect that ties the entire ambience of the room together is the large skylight that floods the room with natural light. It brings a unique aspect to the restaurant and makes it an ideal lunch spot.
Eating good food is always nice, but eating good food in a space that can captivate your imagination is something else entirely.
Food and drink: I started off with a drink recommended to me by the waiter that was a whiskey-based cocktail mixed with red wine. It created that very aesthetic look of one color fading into the next, like a reverse sunset, but was actually better suited for a cold day by the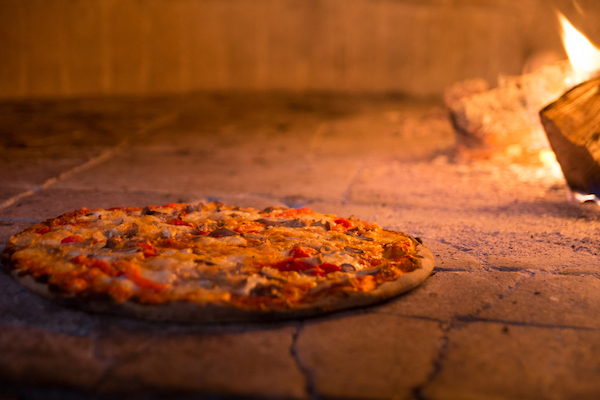 fireplace. The idea of the combination seemed heavy to me, but what I got instead was a very light, warm drink that was enjoyable to the end of the meal.
Our waiter also recommended that we start off with the sausage and peppers. Now, I grew up on sausage and peppers, so I thought I knew what was coming, but this appetizer blew me away. They were just juicy and tender and so flavorful. I recommend getting two orders, or at least one per person.
We also decided to experiment with the grilled calamari as a little change of pace from its typically fried counterpart. It's definitely more of a dish for those who prefer fish — not as crunchy and a little bit lighter.
For our entrées, I ordered a seafood pasta combination with red sauce called linguini scolio. My brother and his girlfriend ordered the pizza bianca (a white-sauce pizza) and the tortellini alla panna The seafood linguini came with a tantalizing presentation and was very tasty and filling. The pizza bianca was a soft, bright, wood-fired pizza that was cooked perfectly and delicious. However, in my opinion, none of the dishes held a candle to the tortellini alla panna that came drenched in a cheese sauce boasting the perfect consistency. It quite possibly was the best thing I have had to eat in a year or more.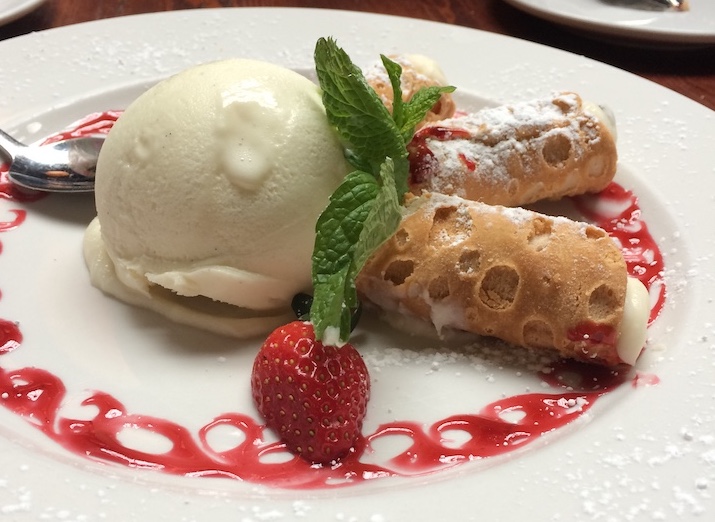 We ended the meal with a good old-fashioned plate of cannolis coupled with a scoop of vanilla ice cream. You typically can't go wrong with a cannoli at an Italian restaurant, and this dessert was further evidence of that fact.
What caught our eye: It's hard to get away from the word "authentic." I don't know if it's their decision to accentuate the butcher shop or the look of the converted old factory, but when it's all combined with the food, it's impossible to not feel like you're getting the real Italian experience. Eating good food is always nice, but eating good food in a space that can captivate your imagination is something else entirely.
We'll be back because: That wood-fired pizza was the bomb, and I need to try all the pizzas on their menu. Also, the cannolis.