Good Eats at Southport Grocery and Cafe: Spoil your taste buds at this Lakeview favorite's Secret Suppers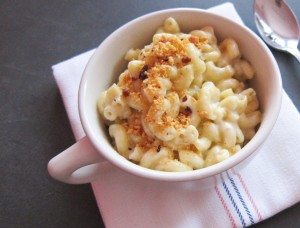 Your ads will be inserted here by
Easy Ads.
Please go to the plugin admin page to set up your ad code.
Dine and shop at the same time in this Lakeview favorite, and sign up to enjoy their innovative Secret Suppers
By Trent Modglin
The scene: What the Southport Grocery and Café lacks in size, it makes up in character and activity. Usually buzzing with customers there to eat or shop, or both, it's divided into equal parts grocery store and restaurant. The grocery side is loaded with local treats — many of them organic — from breads and butters to cheeses, jams, canned goods and handpicked wines, not to mention goods from the bakery like cupcakes, cinnamon scones, granola bars, cookies and more.
The restaurant consists of only a dozen tables or so, meaning the shelves from the store are mere steps from where you dine. My wife's head was on a swivel the entire time as she eyed different sauces, seasonings and food items she wanted to take home with her.
What is a Secret Supper? While Southport Grocery and Cafe made its name as a breakfast destination, the idea of serving dinner is a recent endeavor. Their new Secret Suppers happen once a month, showcasing seasonal ingredients through surprise four-course menus and a surprise date and time. Only Facebook fans, Twitter followers and email newsletter subscribers are notified of the date and time of the next Secret Supper. They say the focus of these underground dinners is about "bringing together flavor, ingredients, and people in new and interesting ways; we really want to allow our chefs and the food to shine."
Your ads will be inserted here by
Easy Ads.
Please go to the plugin admin page to set up your ad code.
Food and drink: The apple salad, a concoction of mick klug apples, pickled pears, kale, smoked onion marmalade, peppered pecans and five-year vintage gouda, carries a great blend of flavors. We also loved the creamy lobster bisque with ridiculous chunks of real lobster. The ravilolo is a tantalizing roasted cauliflower and oyster mushroom dish with a watercress vinaigrette and yellow curry. The lemon fish, drizzled with a rustic tomato sauce, fell apart from its tenderness when touched with a fork. Not to be outdone is the decadent mac and cheese, served in an oversized coffee mug that is difficult to put down.
A unique way to end the night is sharing a grape float, made from fermented grape soda, vanilla ice cream, frozen grapes and grape granite. What a surprisingly tasty way to end the night. Refreshing and not too heavy. Almost made us feel like we were teenagers on a date in the 1950s.
What caught our eye: The tables are within close proximity, so you can't help but take a gander at what other folks have ordered — or what the next course is in the Secret Supper. And with presentation playing such a big role here, there is plenty to garner your attention. … The jams and butters they sell in the store are quite popular. … The level of anticipation over the Secret Supper menu is palpable.
We'll be back because: The addition of the Secret Supper idea only improves the already stellar reputation of a Chicago breakfast favorite. The creative blend of flavors in every dish leaves your taste buds on high alert. If you like what you ate or the wine you paired with your meal, there is a chance you can buy some of the options or ingredients in the store before you leave.
The Southport Grocery and Café is located at 3552 N. Southport in Lakeview. www.SoutportGrocery.com
Your ads will be inserted here by
Easy Ads.
Please go to the plugin admin page to set up your ad code.