Brunch delights: Bunny & Brandy's Brunchtime Blog's top restaurants to kick off a Chicago weekend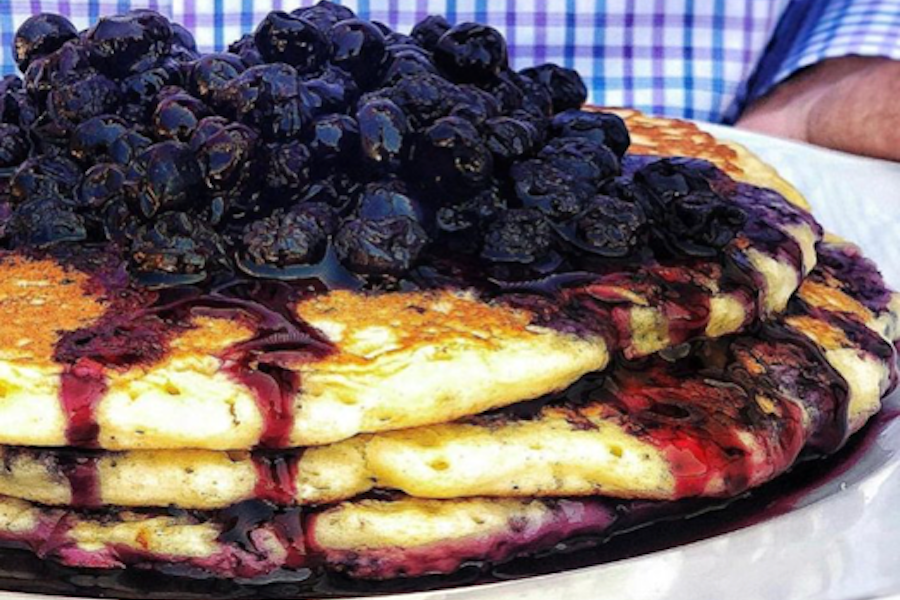 By Jessica Berson
Favorite brunch spots
Formento's (West Loop)
One of the most Instagrammed brunch spots in all of Chicago, Formento's actually manages to live up to the hype. People will sometimes wait for an hour for the chance to sit on the patio in order to get the perfect lighting for their massive cinnamon rolls or sweet and tart lemon ricotta pancakes. The most sought-after dish by far is the bucatini carbonara. Chunks of crisped pancetta, black pepper and an immaculate egg yolk are the only accessories to this pristine plate of pasta (which is also a popular favorite on their dinner menu). 925 W. Randolph. 312-690-7295. Formentos.com
River Roast (River North)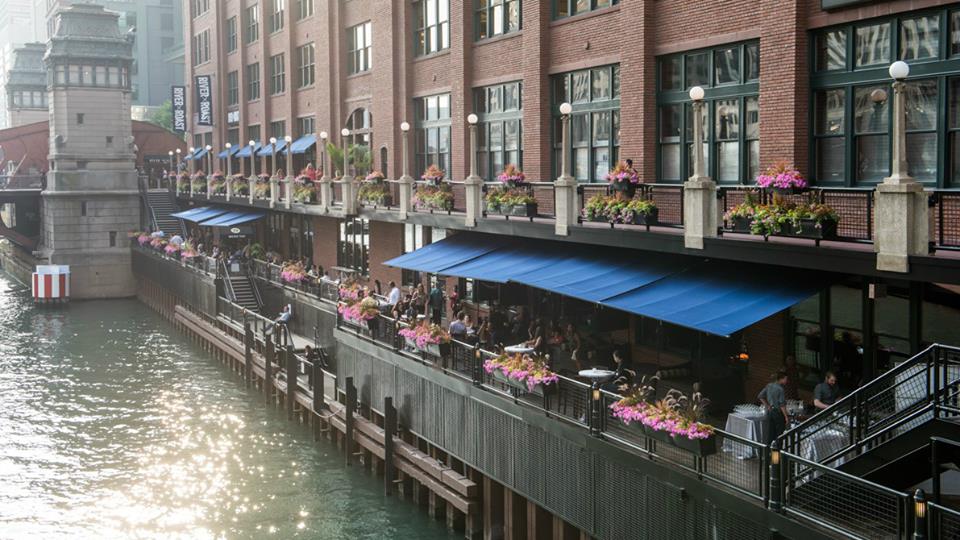 As the name implies, River Roast is located right on the river, and offers not just an exceptional menu, but also an unforgettable all-around dining experience. The massive space makes for one of the few Chicago dining rooms that never feels cramped or overcrowded, while the front-row river views are a feature only a handful of restaurants can offer. The menu falls somewhere between English country food and Southern comfort favorites, with items like rabbit and waffles, wild mushroom toast, and whole roasted chicken carved tableside. Also, for those who want to burn a few calories on the dance floor, every Sunday brunch is accompanied by the sounds of a live blues band. 315 N. LaSalle. 312-822-0100. RiverRoastChicago.com
The River Roast menu falls somewhere between English country food and Southern comfort favorites, with items like rabbit and waffles, wild mushroom toast, and whole roasted chicken carved tableside.
Bad Hunter (West Loop)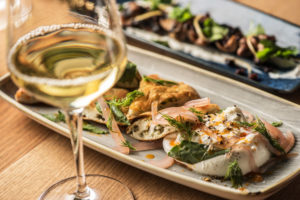 "Vegetable forward" is the mantra of this Randolph Row contender. That doesn't necessarily mean meat eaters aren't welcome, but rather they might find their perception of what an entrée looks like challenged. The chicken-fried hen of the woods mushrooms are so perfectly done they might convert even the most stubborn carnivore, but for those who absolutely must consume meat, there is an option to add bacon to their truly fantastic veggie burger. Make sure to save room for dessert, because their ever-changing lineup of pastries feature distinctive flavor combinations like blueberry and sweet corn muffins, or rose and rhubarb danishes. 802 W. Randolph. 312-265-1745. BadHunter.com
Siena Tavern (River North)
This downtown hotspot is helmed by celebrity chef Fabio Viviani and features the rustic Italian flavors of his homeland combined with American preparations. Instead of Canadian bacon on their eggs Benedict, they use crispy mortadella, and the French toast is flavored like tiramisu. They also offer brunch cocktail kits for the table, with the mimosa kit consisting of several fresh juices and a bottle of sparkling wine, while the Bloody Mary kit comes with a house-made base, several garnishes and a choice of vodka. 51 W. Kinzie. 312-595-1322. SienaTavern.com
Smackdab (Rogers Park)
This neighborhood favorite started out serving killer biscuit breakfast sandwiches and uniquely flavored gluten-free cake donuts, but now they've expanded their menu to include all sorts of fresh and satisfying breakfast fare. The breakfast sandwiches are still their bestsellers, with add-on options that include a trio of house-made savory jams, roasted ham off the bone and local greens. Almost anything on the menu can be made vegetarian, vegan or gluten free.
Firecakes' vanilla glazed or chocolate glazed yeast donuts are absolute perfection with a simple garnish of crispy candies on top.
Favorite bakeries
West Town Bakery at the Acme Hotel (River North)
This smaller outpost for one of Chicago most whimsical bakeries is a gift to early morning River North commuters and tourists. The cereal bowl croissant is their crown jewel, but real sugar addicts will want to try every one of their 10 cake ball flavors. 15 E. Ohio. WestTownBakery.com
Firecakes (River North)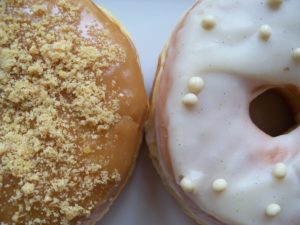 It may be tempting to go straight for some of the fancier flavors at this donut shop, but first-time visitors would do well to try the classics first. Their vanilla glazed or chocolate glazed yeast donuts are absolute perfection with a simple garnish of crispy candies on top, and the jelly inside their jelly donut changes with the seasons, but is always amazing. 68 W. Hubbard. FirecakesDonuts.com
Jessica Berson founded Bunny and Brandy's Brunchtime Blog in 2010, making it Chicago's longest-running brunch-focused site. She is a leading expert in house potatoes, poached eggs and Earl Grey tea. Follow her adventures on Twitter, Instagram or Facebook @BunnyandBrandy