Good Eats at BBQ Joint: A blend of bold Mexican and sweet BBQ flavors finds a home in Lincoln Park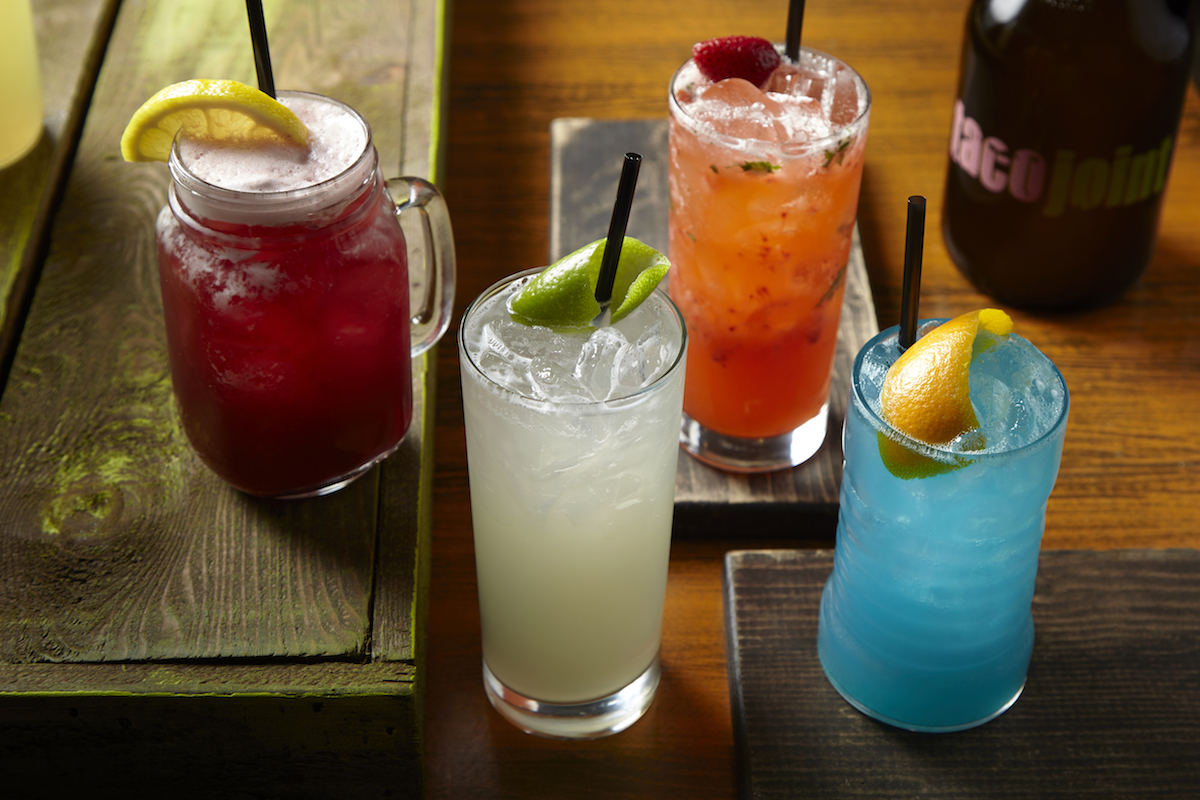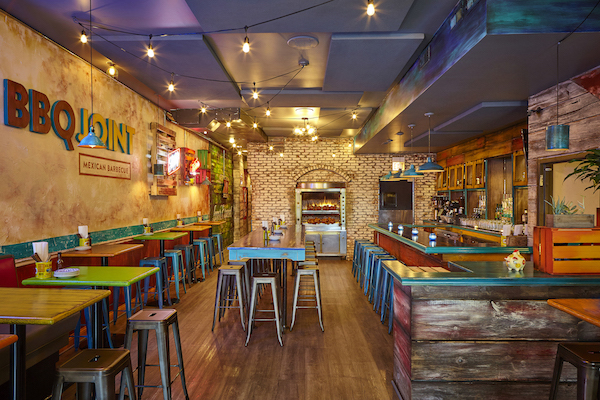 BBQ Joint
1967 N. Halsted in Lincoln Park

By Corey O'Day
The team that brought you Taco Joint in Lincoln Park (and River North) has added BBQ Joint next door. This Mexican barbecue restaurant aims to blend the spicy, bold tastes of Mexico with smoky, sweet barbecue. And we dare say they are doing a fine job.
The scene: The décor is rustic with bright blues and reds complementing the warm feel of the exposed brick and distressed wood. Tables of two and four line the walls, and one long table stretches down the middle of the dining area with a fireplace at the end. Reclaimed windows, doors, crates and pallets hang alongside neon beer signs. I would call it "cozy eclectic" in the best sense of both words.
Food and drink: We started with the street corn fundido that was served with tortilla chips and chicharrón — which this vegetarian devoured with delight only to learn later that they were pork cracklings (and damn good.) Adding chicharrón is a creative and fun alternative to plain ol' tortilla chips. You may say my experience at BBQ Joint was life changing.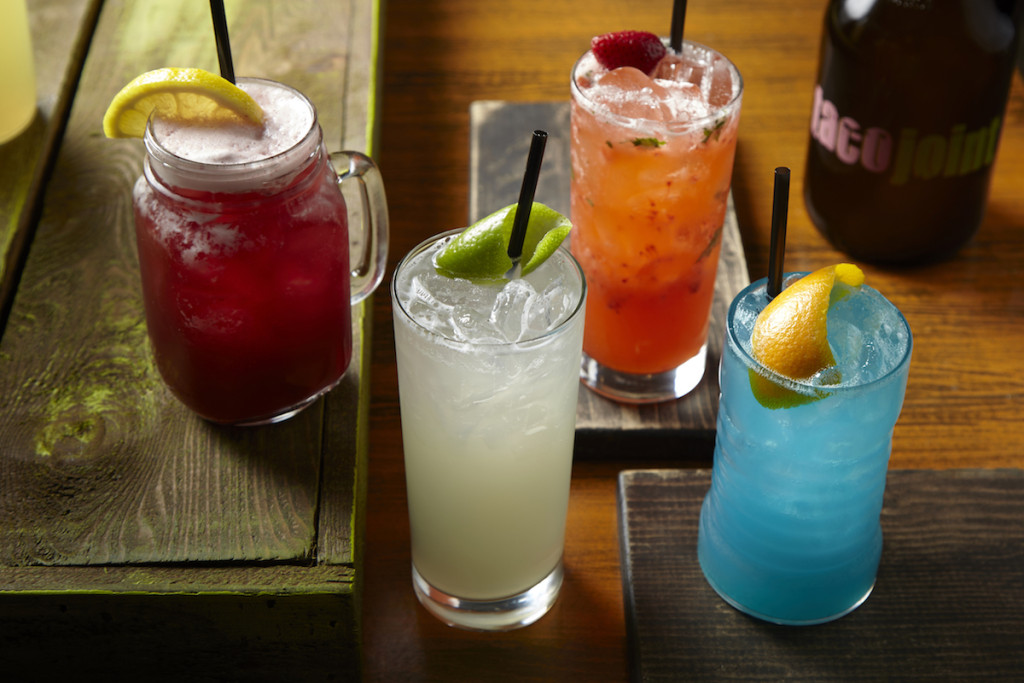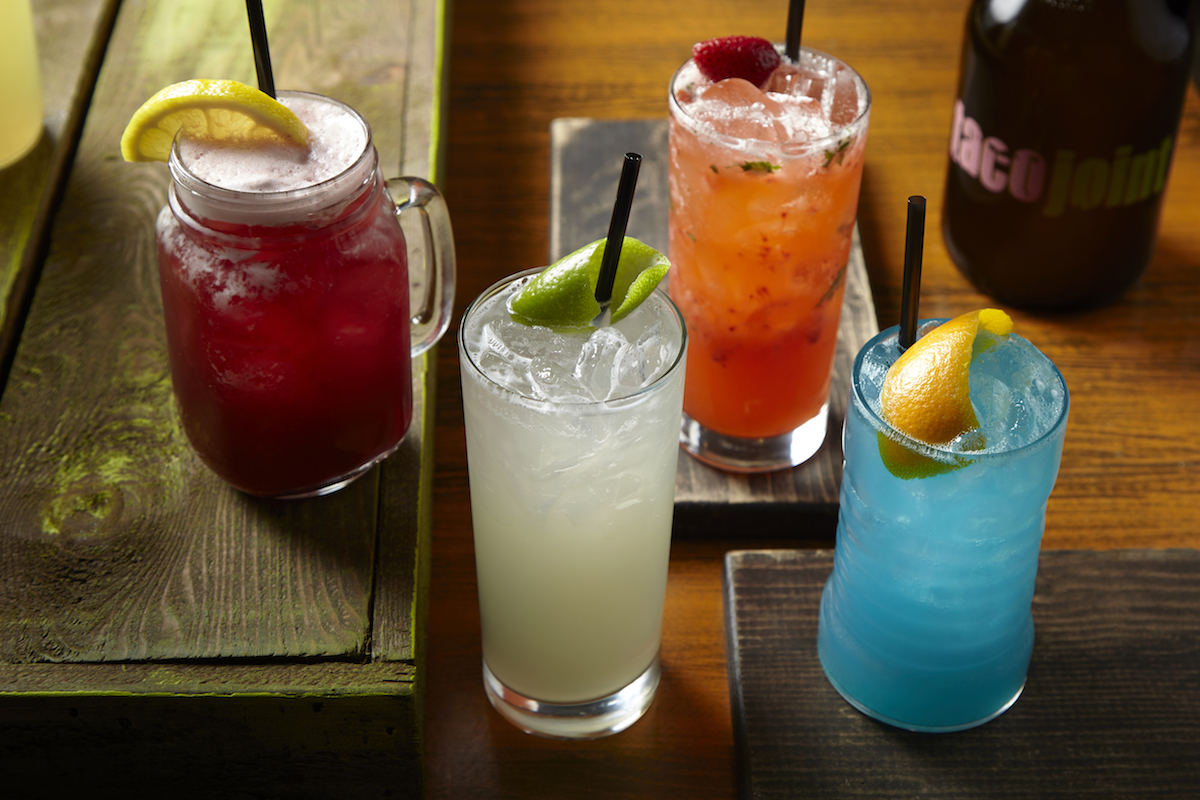 Their list of cocktails includes variations on the margarita and mezcal drinks. I opted for the popular blackberry bourbon 'rita with McAffee's Benchmark bourbon, blackberries and black tea. My dinner date went for the smoky mango mezcal cocktail that included grilled mango, lime and ancho chile syrup. The flavors were perfectly balanced — not too sweet, not too spicy, sufficiently strong.
My dinner was the rice bowl — one of their most substantial vegetarian options. It was packed with your traditional rice bowl goodies like rice, beans and cheese, but with a couple great additions like arugula for an earthy taste and Mexican barbeque sauce for a little zing. I added avocado, and they brought me the whole darn thing! A delightful surprise considering many restaurants offer you two measly slices for a dollar. The entire concoction was generous and filling without weighing me down.
The Mexican bread pudding is made by the manager, Victor, from his grandmother's recipe that's so top secret he won't even tell the chefs.
The shining star was the fried green tomatillo taco. "I'm not really into vegetarian things, I'm a meat person," said our wonderful waitress Pamela, "but I eat like 3 of these every night before I leave." The goat cheese, morita chile-mayo and arugula-jicama salad topped with the cornmeal-dusted tomatillo achieves the perfect blend of sweet, tangy, spicy and savory. I'm still drooling over it.
Most of their meat options are available in taco, slider or burrito form. My dining companion ordered the angry bird pulled chicken burrito with brined, slo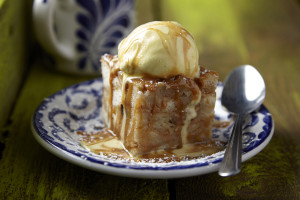 w-roasted, smoked pulled chicken slathered with smoky morita chile paste, avocado slaw and pickled chiles. The burrito was juicy and flavorful with the perfect amount of spice. She had sauce running down to her elbows before she surrendered.
What caught our eye: Dessert! They have four delectable dessert options for only $4 each, so you can't help but top your meal off with a little indulgence. The Mexican bread pudding is made by the manager, Victor, from his grandmother's recipe that's so top secret he won't even tell the chefs. How entirely charming. Topped with vanilla bean ice cream and caramel sauce, it was heaven.
We'll be back because: The environment was warm and inviting, the staff was friendly, welcoming and attentive, and that tomatillo taco haunts my dreams like a long lost lover.