First Look review: Greenhouse Theater Center's bold "Machinal" provides a feminist perspective on traditional marriage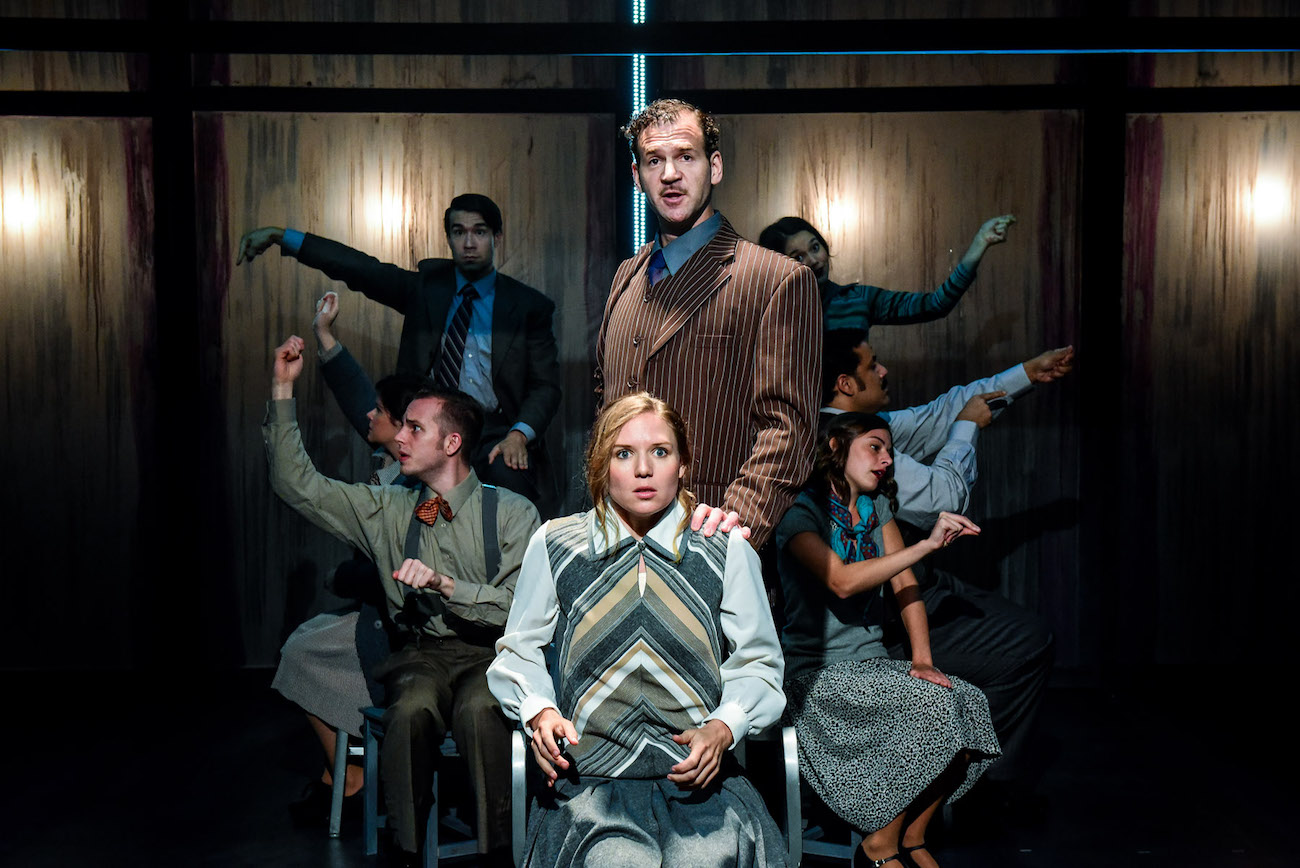 By Jina Bute
Playing at: Greenhouse Theater Center, 2257 N. Lincoln Ave., through Sept. 24. www.GreenhouseTheater.org
Basic storyline: This is an intense, creative reimagining of Sophie Treadwell's most celebrated play. Set in the tradition of a woman's purpose to marry a man who can provide for her and a family, a young woman marries her superior whom she met in the workplace. The problem? The young woman is terrified of her husband, yet due to societal expectations, she continues a life with him that feels inescapable.
A few years into their marriage, she meets a young man who, for once, makes her feel safe. This small moment of true intimacy drives her over the edge, concluding that to feel free, she must do something drastic.
What stood out: The storyline itself provides a feminist's lens on how women should not be expected to marry a man because of his assets, nor should a married woman be forced to play the traditional roles of housewife and mother. The eerie soliloquies from the young woman slowly going insane brings an uncomfortable feeling that many women likely have experienced at least once.
Final thoughts: Both powerful and disturbing, Machinal is all about resisting the stereotypical gender role of obedient and defenseless women. Like the young woman who refuses to submit to societal expectations of the 1920s, young women today continue to fight against the expectation of quietness and subservience.