Chicago's signature dishes: The incredible burger creation and flank steak at Beef & Barley in Lakeview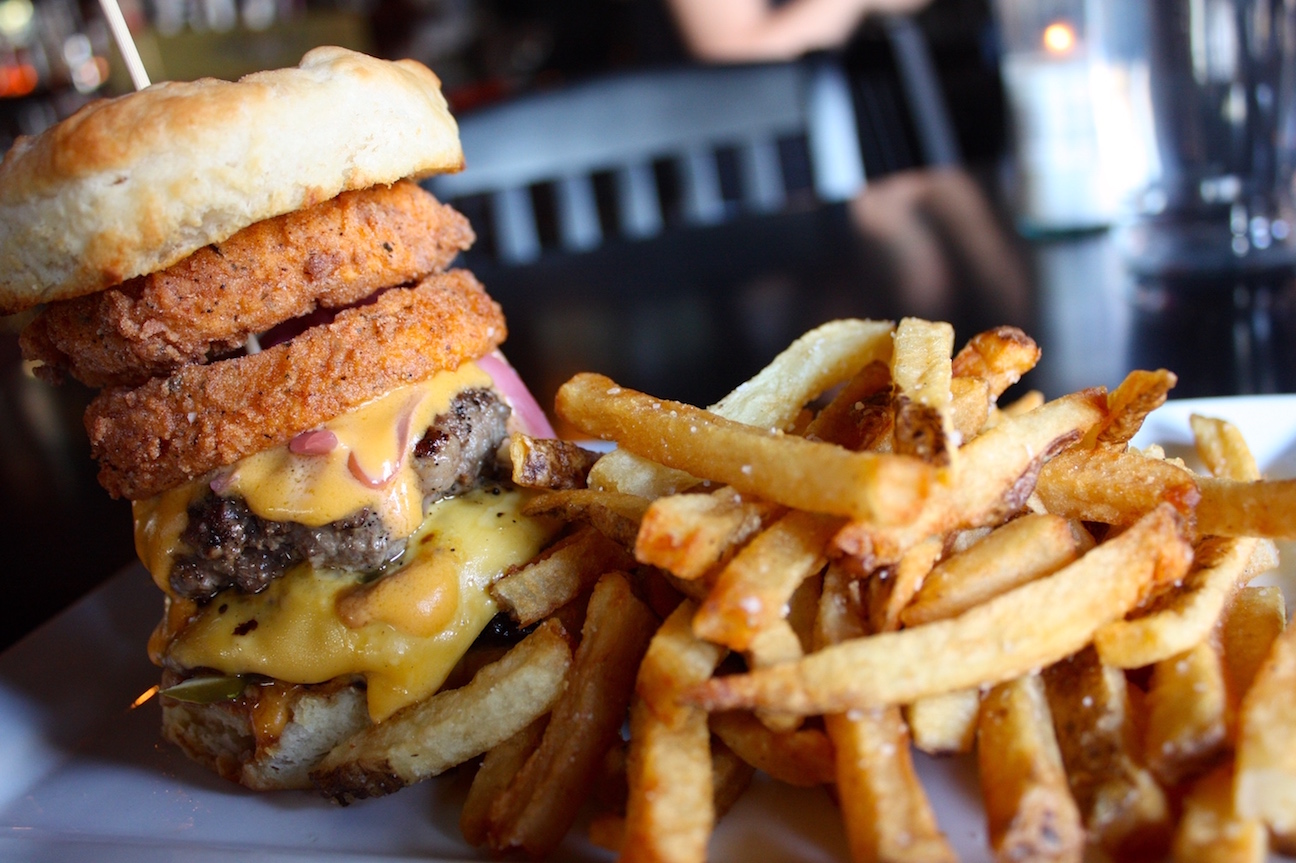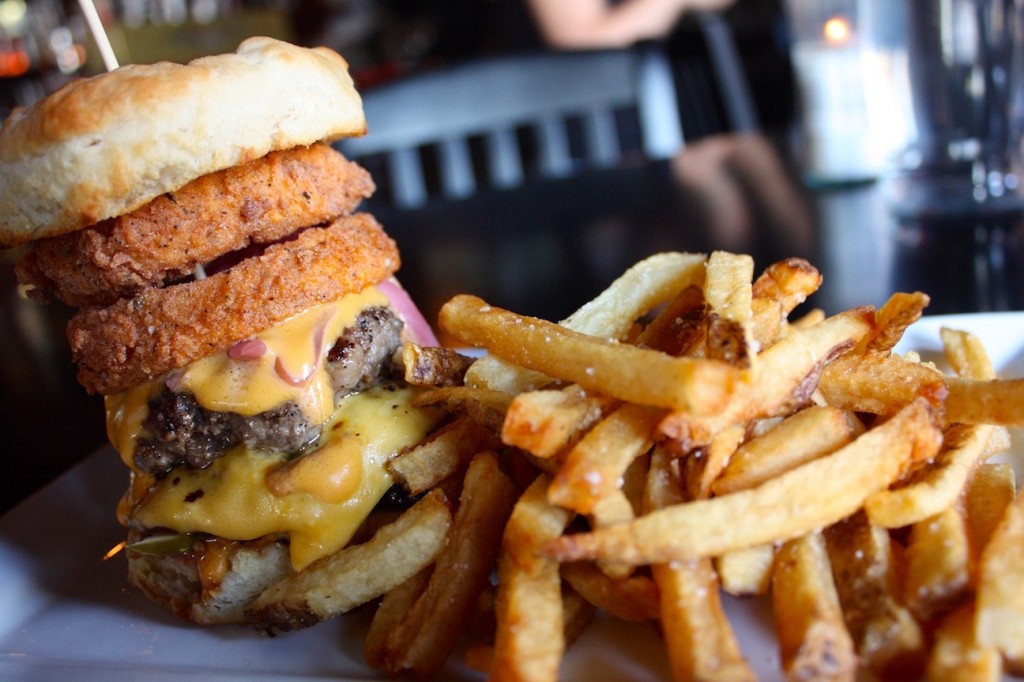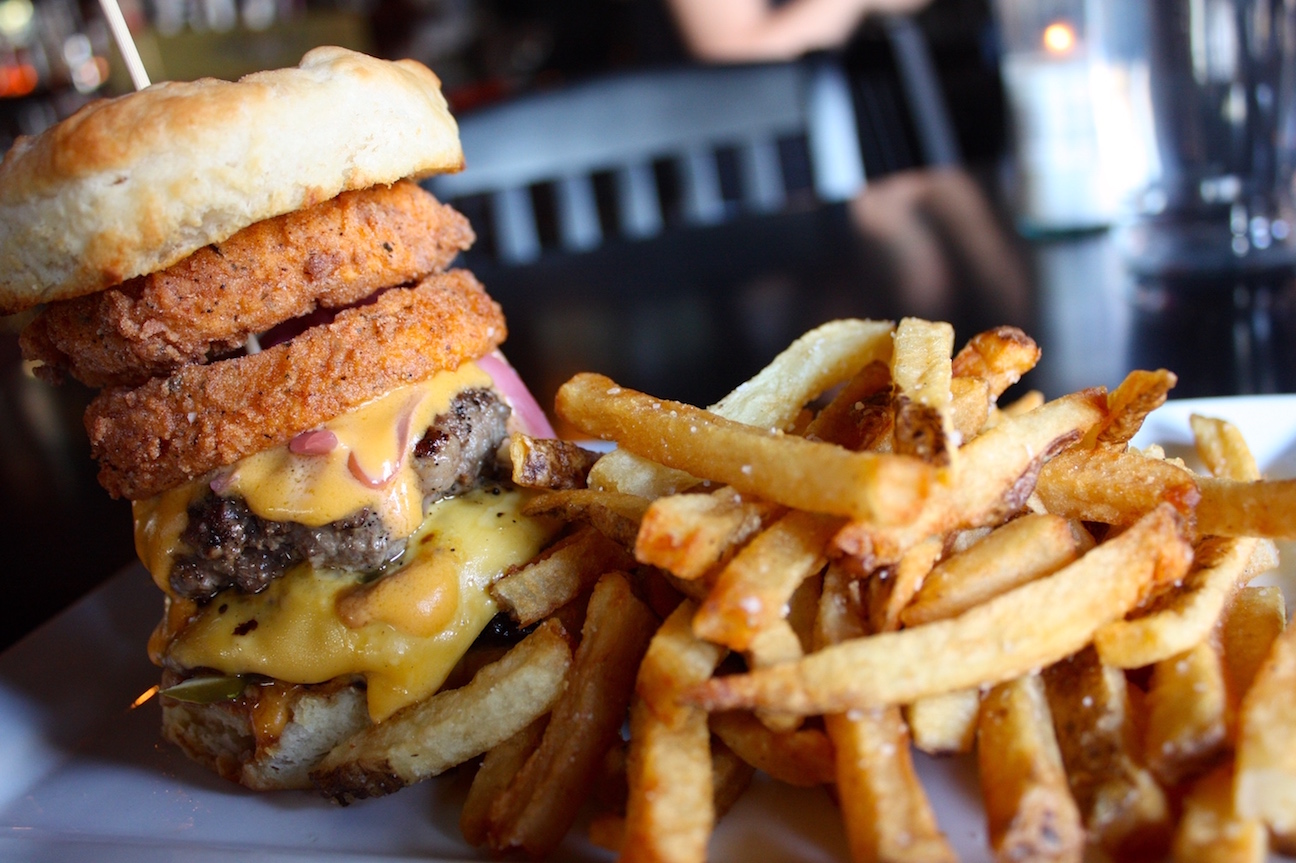 An inside look at a pair of standout dishes from a popular Chicago establishment
Article and photos by Trent Modglin
Beef & Barley
3001 N. Ashland in Lakeview
www.BeefAndBarleyChi.com
Beef & Barley is the newish gastropub concept from the owners of the former Temple Bar (same location) and Stocks & Blondes in the Loop. With the new name and facelift came a serious focus on food and cocktails, as well as a more intimate vibe with low lighting, dark wood and fewer TVs. Their shaded sidewalk patio with seating for 70 is a sought-after destination in the summer.
"What are you going to do?" asks chef Cecil Rodriguez with a sly smile. "It's a commitment. It's perfect."
Flank

Tender strips of perfectly seared flank steak are sprinkled with 18 different spices and a touch of cayenne, then placed on top of a bed of quinoa and pecans seasoned with lemon, herbs and scallions. The dish carries a tasty yet subtle balance of flavors. "It just really brings everything together nicely," admits chef Cecil Rodriguez, who previously worked at downtown hotspots Nellcote and the Purple Pig.
Burger
This creative beast has earned a lot of praise of late — and rightfully so. Two freshly ground patties, Merkts cheddar spread mixed with a little Lagunitas beer, a slice of American cheese, three types of onions (pickled red, caramelized and a fried onion ring) and dill pickles all nestled between two flaky buttermilk biscuits and served with crispy hand-cut fries. No complaints if things get a little messy — after all, it's built for taste, not construction. "What are you going to do?" asks Rodriguez with a sly smile. "It's a commitment. It's perfect."