A round of drinks at Matilda: This eclectic, friendly and food-focused bar makes it easy to have a good time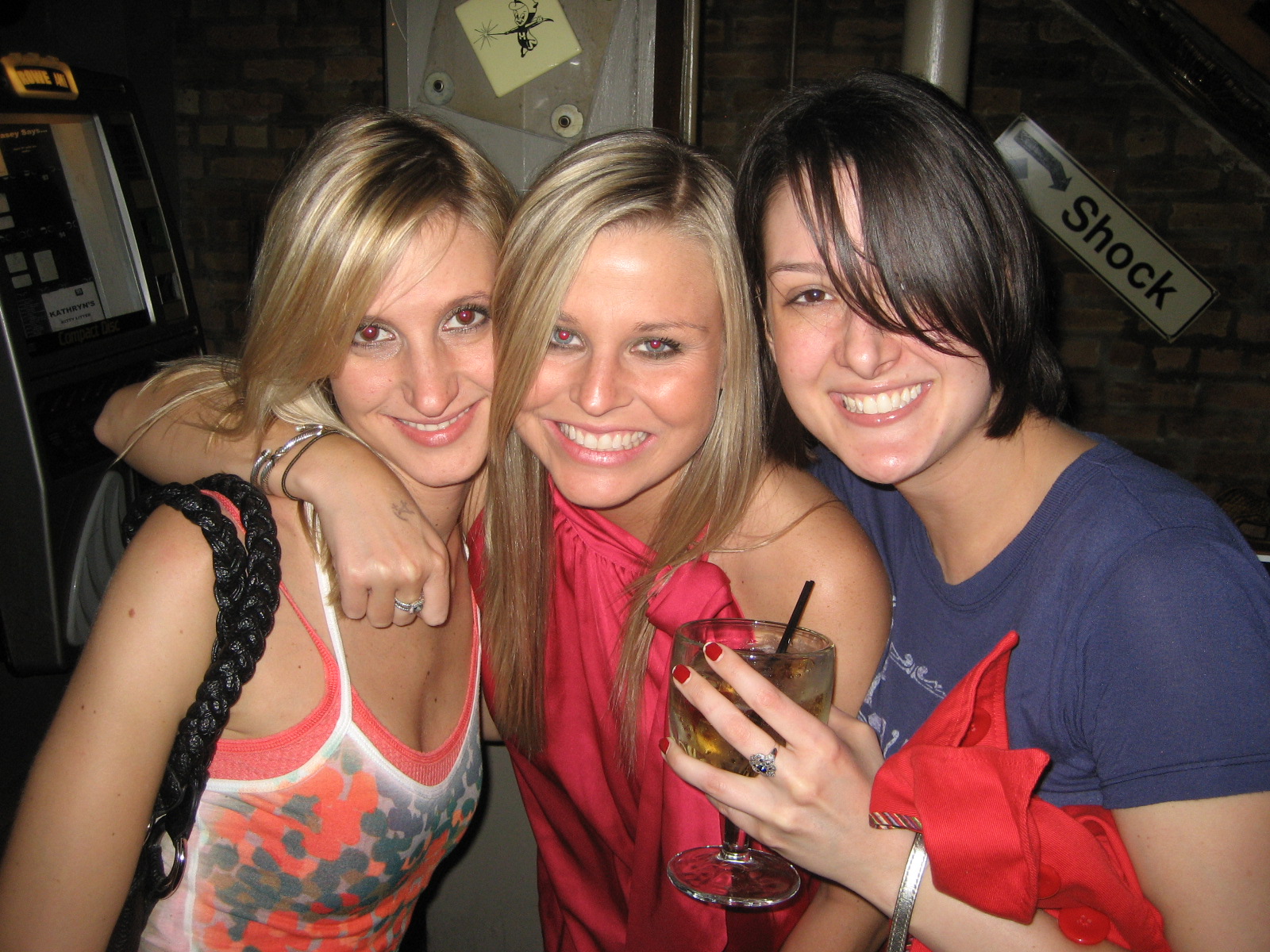 Your ads will be inserted here by
Easy Ads.
Please go to the plugin admin page to set up your ad code.
If you're looking to branch away from the bustling downtown area and grab dinner and a pint or martini at a unique north-side neighborhood bar, we know
just the place. Matilda offers eccentric decorations, a free jukebox, great wine list and a cozy, candle-lit atmosphere upstairs to contrast a bit more of a dance-party vibe downstairs. Trust us when we say the food is more than worth the trip.
WHERE YOU'LL FIND IT

3101 N. Sheffield, just a block south of The Vic Theatre and Belmont Ave. and a one-block walk from the Belmont red and brown line train stop. (773) 883-4400. www.matilda-babyatlas.com
WHEN IT'S OPEN
Mon.-Fri. 5 p.m.-2 a.m., Sat. 11 a.m.-3 a.m., Sun. 5 p.m.-2 a.m. The kitchen is open nightly until 11 p.m.
PEAK TIME
Matilda collects a nice dinner crowd on weekdays to take advantage of the stellar food and drink specials, and a steady crowd typically starts to arrive around 9-10 p.m. on the weekends.
FIRST IMPRESSIONS
A random, eclectic style of decoration adds to the local charm of Matilda. Snowboards and iron work on the wall, abstract paintings, upside-down mirrors, a disco ball constellation, an illuminated mannequin, shooting-star light fixtures above the bar and clocks painted on the floor highlight just some of the offbeat allure of the place. … Couches, oddly shaped tables, cozy booths and a large bar fill the two main rooms, and the Baby Atlas Lounge — a funky, unique, hidden gem of its own — is located down a steep flight of stairs.
THE ATMOSPHERE
Matilda has a wine bar or martini lounge type of vibe, but it doesn't take itself that seriously. … Low lighting is the norm, and a diverse crowd varies from one day to the next. … If you're looking for loud, thumping music or an inordinate amount of TVs to provide distraction, you're in the wrong place. However, four HD projectors and four large flatscreens can provide a theater-type feel for Michigan football and important Chicago sporting events. .
.. "Everybody always asks me what kind of bar it is, and it's hard to say because there's really nothing comparable to it," says Katy, a waitress. "It's a great date place with the lighting, food and music, but it's also a good place to meet a group out for the night or let loose downstairs. The best of everything."
Your ads will be inserted here by
Easy Ads.
Please go to the plugin admin page to set up your ad code.
MENU VARIETY

Besides the decorations, the made-to-order food is where Matilda separates itself from most other drinking establishments. It's an understatement to say they take it seriously. Wraps, wings, hand-rolled flatbreads and tempting quesadillas topped with asiago and mozzarella cheeses, granny smith apples and brown sugar-candied walnuts are just some of the appetizers. All kinds of soups, salads and sandwiches are available, as well as dinner entrées such as fish tacos (sautéed in white wine, onions and jalepenos), smoked pork chops and penne pasta with grilled chicken and spinach. Hungry yet? Matilda offers 12 beers on tap (Goose Island, Stella, Fat Tire, Bells Oberon) and many more in bottle form. A selection of 18 wines from around the world is available on a rotating basis, and martinis are a popular specialty.
WHO YOU CAN EXPECT TO SEE THERE
On weeknights, it usually resembles a quieter 30-something crowd made up of neighborhood regulars and people on dates. On weekends, it shifts to a slightly younger, singles scene, and groups are plentiful.
IT'S A GREAT SPOT TO…
"get a fine wine or a PBR "Paulboy" and eat everything from a bleu cheese-stuffed filet mignon to a plate of cheese fries. … feel comfortable, enjoy great nightly specials and find something new on the wall every time you come by. … make free selections on the jukebox through your phone or iPod. … break away from the norm of Wrigleyville sports bars or sweaty, character-deprived college bars.
Your ads will be inserted here by
Easy Ads.
Please go to the plugin admin page to set up your ad code.