Shop Around the Corner: Expect plenty of fresh designs and good vibes in Sara Jane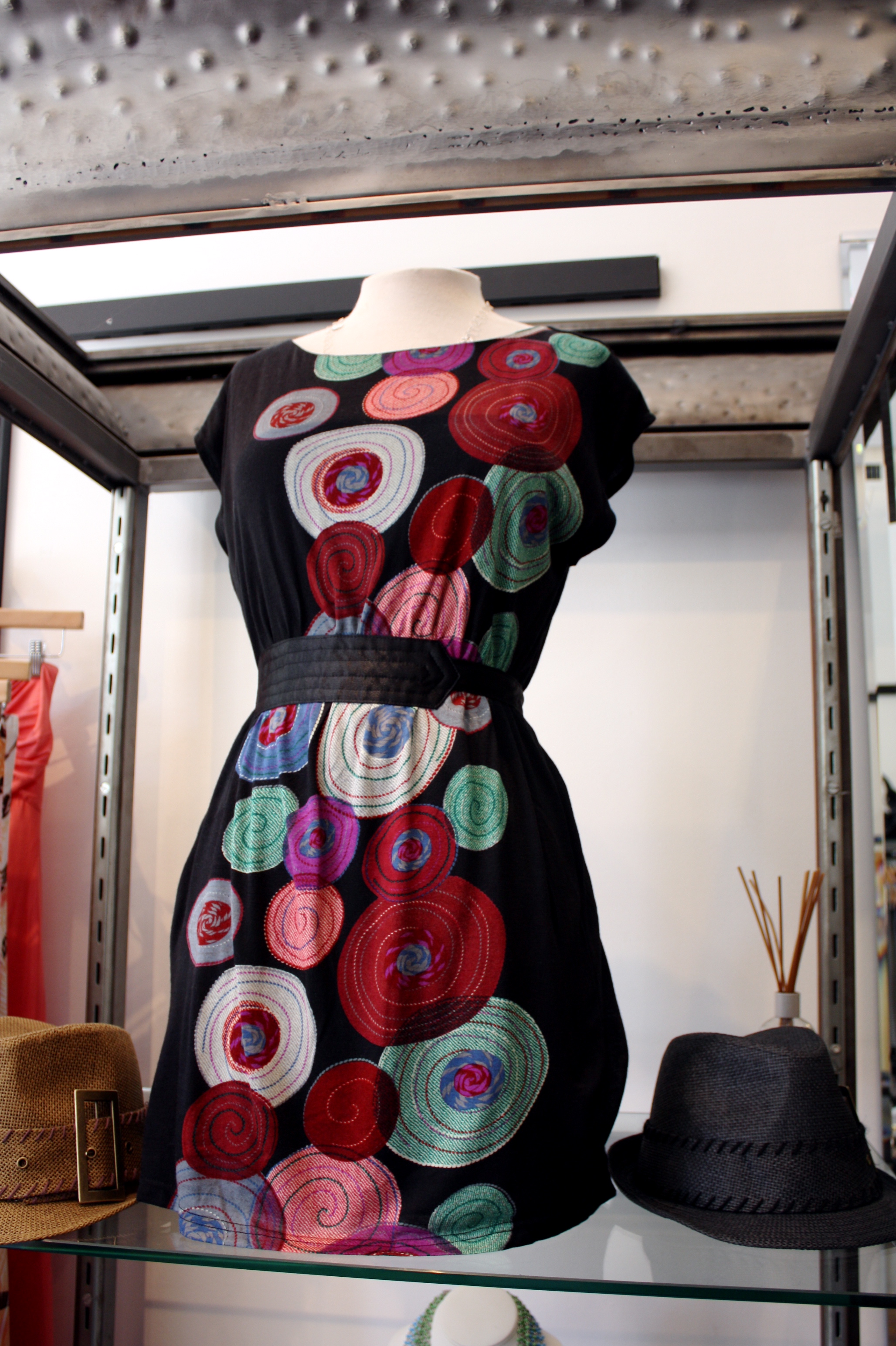 By Jennifer Short
The music is pumping, and the owner can't help but dance along.
If you look around, you'll notice that almost everyone is bobbing their head with the beat.
Old Town boutique Sara Jane is an impressive experience from the moment you walk in the door.
Infectious music and vivid colors are complimented by the unique selection of clothing and accessories the store carries.
"I just try to find novelty things that you hopefully wouldn't see anywhere else, certainly not in department stores or major chains," owner Sara Plocker says. "You wouldn't see yourself just coming and going. I've always gone to the beat of a different drum and just try to find different stuff that I think would stand out and warrant the purchase."
Looking for a specific size or design that isn't in stock? Not to worry. Sara Jane's staff will call the designer for you and order it, often while you wait. That kind of customer service and the stylish variety of products are what keep customers coming back into the store.
It doesn't take long to realize that Sara Jane is a melting pot of designers, ranging from Akiko to Wooden Ships and many more, and with new clothing delivered daily, you can be certain it's never the same store from one week to the next.
The boutique prides itself on being a single source for the modern woman's closet, a one-stop shop if you will. You can find the perfect cocktail dress, a selection of jeans guaranteed to compliment your figure, the ideal handbag and
the perfect piece of jewelry to accent it all.
The only thing missing? Shoes. But with the boutique's convenient location in the Old Town neighborhood, this staple can be found within walking distance.
Sara Jane is located at 1345 N. Wells. and www.ShopSaraJane.com