The Big City Blog: Rioja Wine Festival, Kensington Roof Garden, Dinosaur Bar-B-Que and the return of Bin 36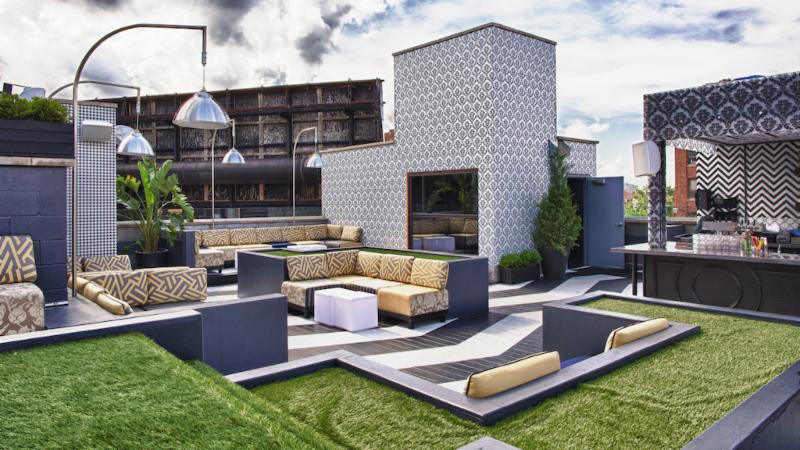 By Matthew Barbuscio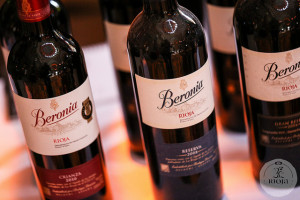 The Rioja Wine and Tapas Festival May 2 at Union Station
The inaugural Rioja Wine & Tapas Festival is bringing live music, tapas and 200 of the best wines from Spain's most famous wine region to Chicago's Union Station on May 2. Bring your friends and enjoy great food and the company of 25 notable chefs. Proceeds will go toward the James Beard Foundation. Union Station is located at 500 W. Jackson. For more information, visit www.RiojaWineAndTapasFestival.com
Comedy Combo Open Mic extended at The Annoyance Theatre
Chicago's Comedy Combo Open Mic has extended its run through June 27 after multiple sold-out nights at the Annoyance Theatre. The two-part comedy show begins every Saturday at 9:30 p. m. with a rotating cast of hosts, including the show creator, Lilly Allison. Tickets are free. For more information, visit www.TheAnnoyance.com or call the box office at 773-697-9693. The Annoyance is located at 851 W. Belmont.
Chicago Summer Improv at The Annoyance
ORAL: A Storytelling Hour, a unique Chicago improv and sketch comedy show, opens May 6 at The Annoyance Theatre. The show is run by the award-winning Erin Diamond and consists of professional sketch comedians sharing true stories about their lives with the audience. Tickets are $8. For more information, visit www.TheAnnoyance.com
Lottie's celebrates 81 years in business with stellar specials May 16
Lottie's Pub will celebrate its 81st anniversary on Saturday, May 16. Come to the celebration for $5 Jameson Black and Stormy cocktails, $8.10 homemade pizzas and an 81-cent burgers and draft beers. Lottie's Pub is located at 1925 W. Cortland in Bucktown. For more information, visit www.LottiesPub.com
Dinosaur Bar-B-Que comes to Chicago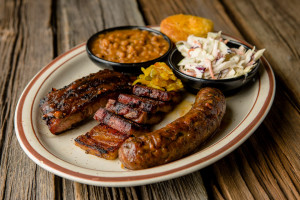 After its local debut at the Windy City Smokeout last July, Dinosaur Bar-B-Que has finally settled in Chicago. The expanding New York chain is located just southwest of the North and Clybourn shopping corridor on Weed Street. Serving up delicious signature dishes like St. Louis ribs, pulled lamb shoulder, BBQ catfish and pork belly sliders, Dinosaur will be open for lunch and dinner seven days a week. For more information, visit www.DinosaurBarbque.com/BBQ-Chicago. Located at 923 W. Weed.
Kensington Roof Garden open for business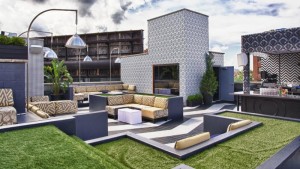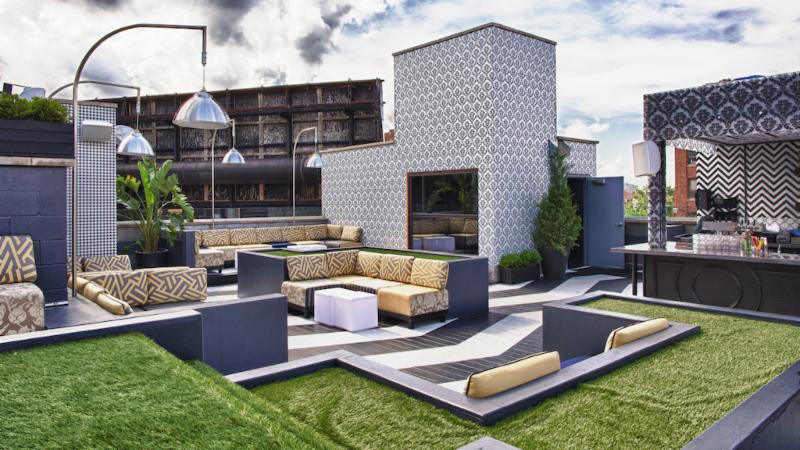 The Kensington Roof Garden and Lounge, perched above the Parliament nightclub, makes its seasonal debut this May in River North. With a beautiful view of the city, the Kensington makes for a great destination for after-work cocktails and larger parties, as private seating areas are available. The Kensington Roof Garden is located at 812 N. Orleans. For more info, visit www.KensingtonRoof.com
Bin 36 is back, now in the West Loop
Bin 36, a former River North staple, has re-opened in Chicago just in time for summer, now in the West Loop between Randolph and Lake. With a great atmosphere, patio and bar, Bin 36 will be a go-to spot after a long day of work. Join them at the bar for oysters, sangria or even a big, juicy pork chop. Located at 161 N. Jefferson. For more information, visit www.Bin36.com
Blackfinn Ameripub breaks out new lunch specials
Blackfinn Ameripub is offering new lunch specials, and doing so affordably, with 20 selections for under $10. With vegetarian, gluten-free and lighter options available on their lunch menu, Blackfinn is a destination on the rise in River North. Blackfinn is located at 65 W. Kinzie. For more information visit www.BlackfinnAmeripub.com