Spotlight on Kingston Mines: Enjoying a night out with the girls at this historic blues club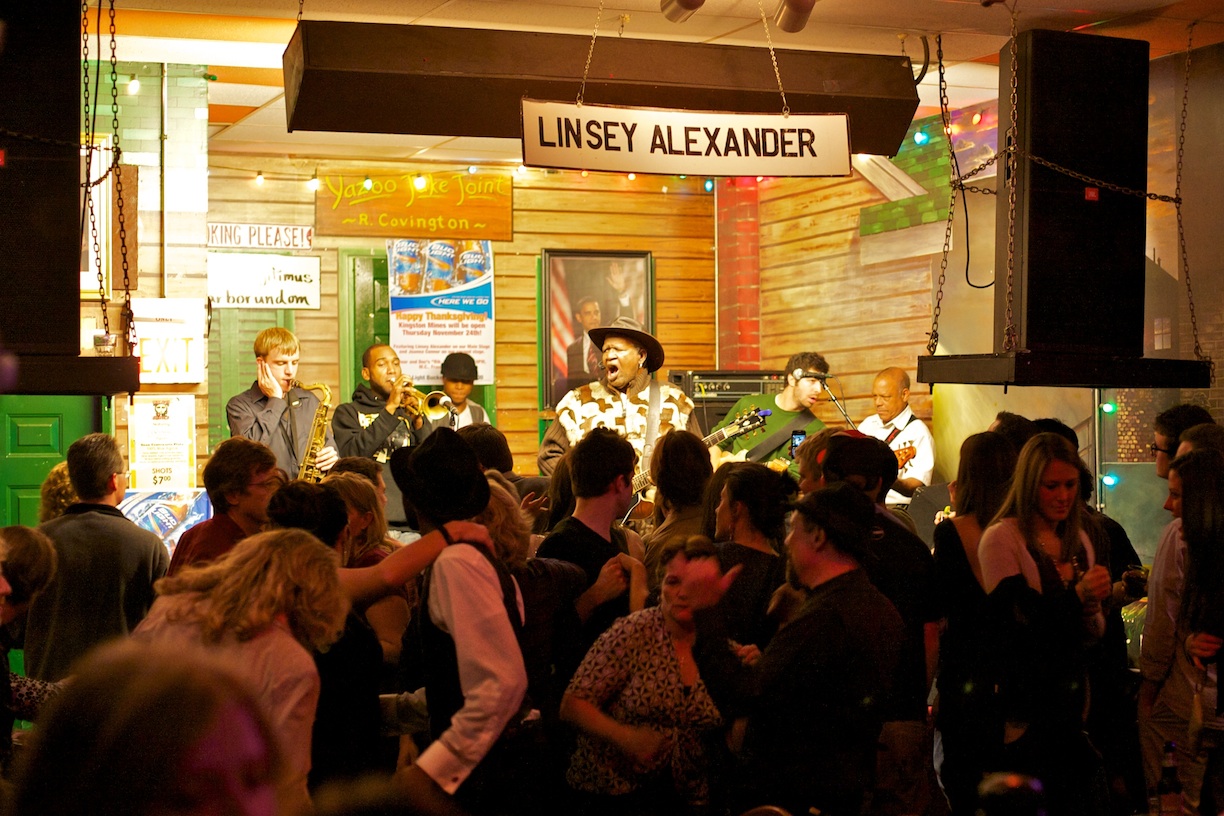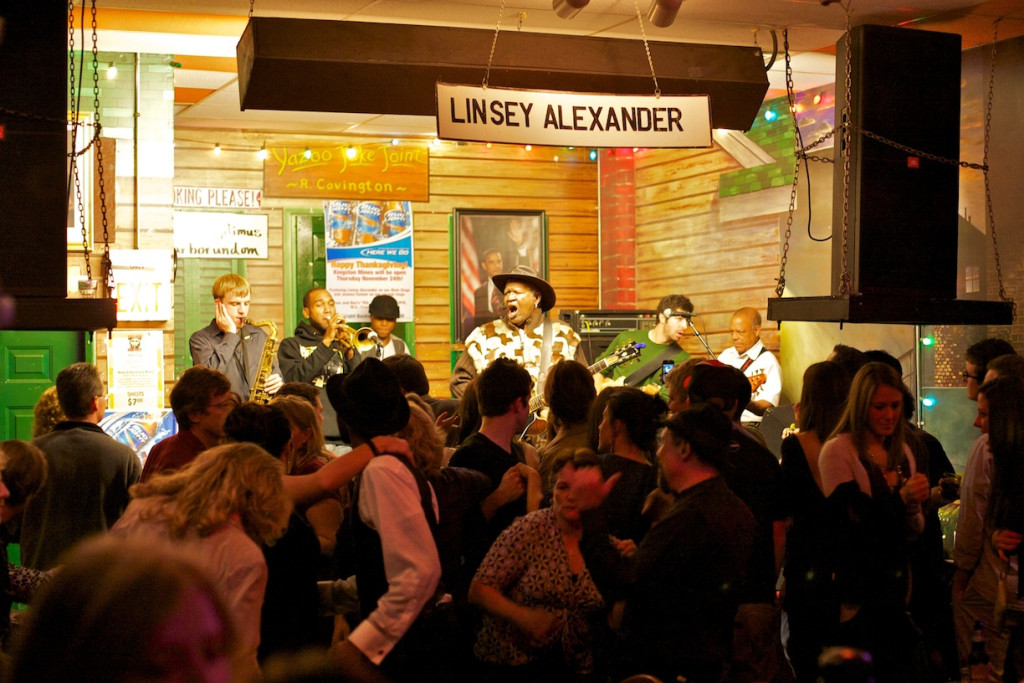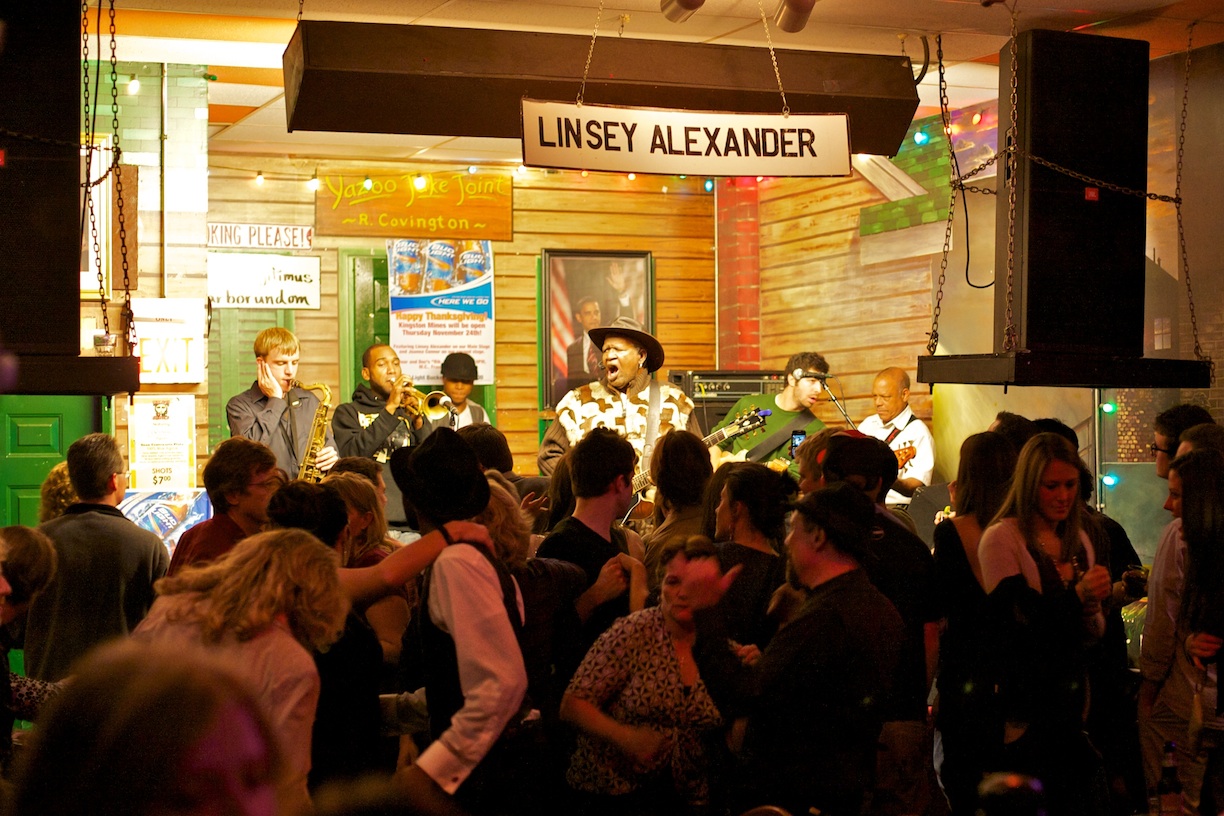 By Corey O'Day
This city has been my home for four years — clearly, I was long overdue for a visit to Kingston Mines. My only information going in was that it was Chicago's oldest and largest blues club.
When we arrived around 10 p.m. on a Friday night, there was a line at the door full of what looked like college students, but inside was a more established mix of music lovers, both locals and tourists. Needless to say, I was intrigued by the diversity of the crowd. The sweet sound of The Chicago Blues All-Stars welcomed us warmly through the saloon-style doors, and we were home.
It was the most intoxicating mix of new and old Chicago. Sharp-dressed men in hats dancing with dolled-up ladies, a group of sweaty bachelorettes, fur-clad Gold Coast women, a few hipsters and college students, and some Wisconsin dads who had not consumed that much whiskey in quite some time. Not one group was underrepresented, and nobody seemed out of place. We were all gathered together in the name of the great tradition of blues, and everyone was diggin' it.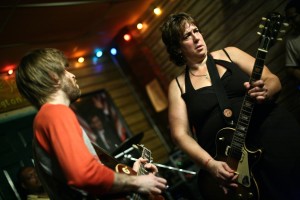 Drinks were much more affordable than expected, the service was friendly and the crowd good-natured. Kingston Mines has two rooms and two stages, so we never had to wait for music to start and even found a calm spot to chat and people watch.
Joanna Connor was the highlight of the night for me and my group of empowered feminist types (honorable mention to Jon, the only dude in our crew). We all grooved along with goofy, wide-eyed grins, exclaiming things like, "How is she doing that?" and "She's such a badass!" and "I simultaneously love and fear her." Connor was voted runner-up to Buddy Guy as the city's best blues artist. Watch her for just a few seconds and you can see why.
Such a unique and richly Chicago experience, Kingston Mines is now on my "must list" for friends and family who are visiting. It's just that kind of place.
Kingston Mines is located at 2548 N. Halsted in Lincoln Park. www.KingstonMines.com