The Big City Blog: Seven ways to experience the holiday season in Chicago this December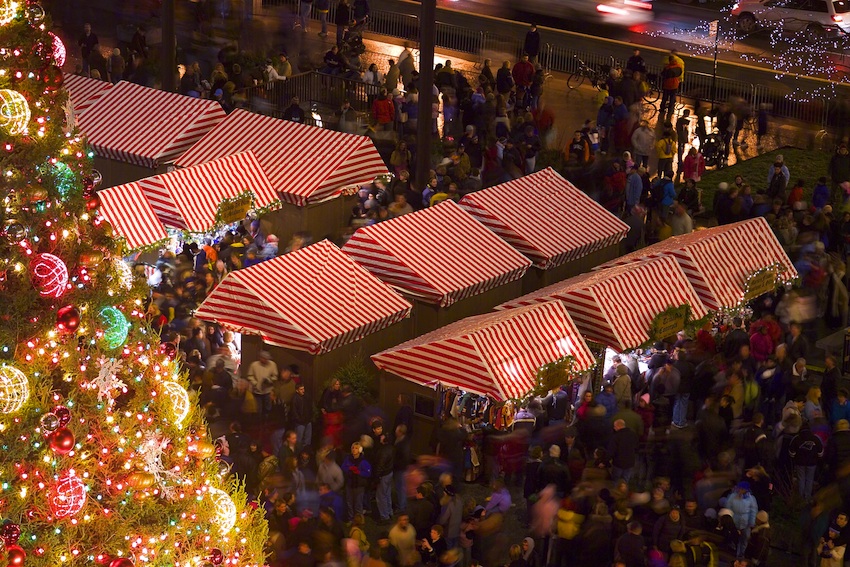 Your ads will be inserted here by
Easy Ads.
Please go to the plugin admin page to set up your ad code.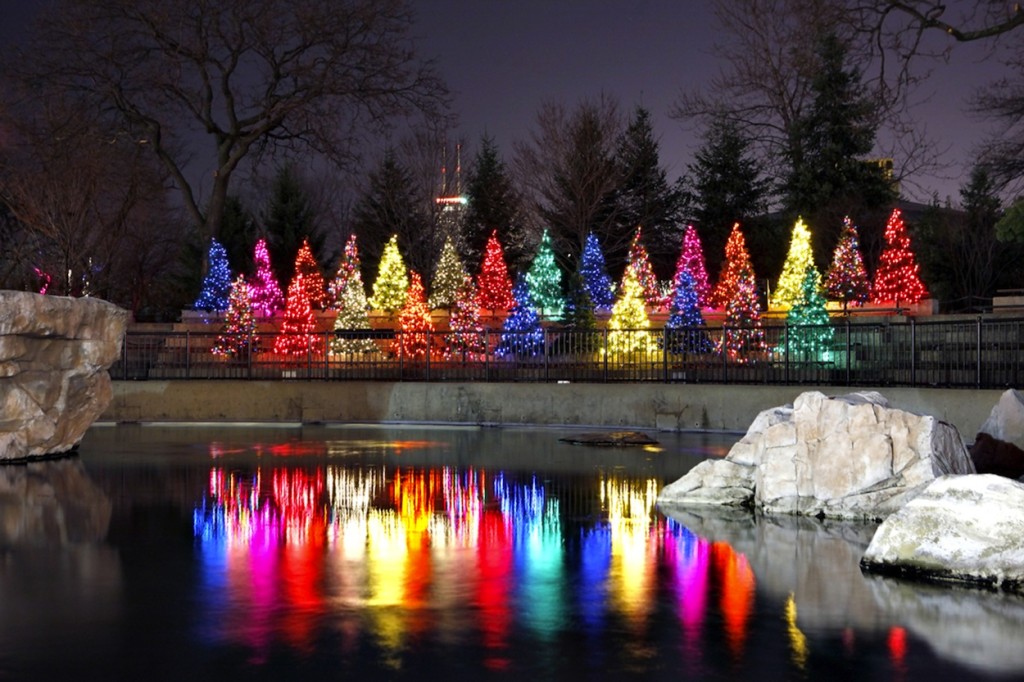 By Nicole Cash
ZooLights at Lincoln Park Zoo
Lincoln Park Zoo hosts its annual zoo lighting to ring in the holiday season. The zoo decorates its entire property with super bright and colorful lights, adorning everything from the trees to the grass itself. The celebration also includes lights synchronized to holiday music and animal-shaped yard decorations covered in lights representing every color of the rainbow.
ZooLights takes place Nov. 27-29, Dec. 4-6, 11-23 and 26-31 and Jan. 1-3 from 4:30-9 p.m. at Lincoln Park Zoo, 2001 N. Clark St. The event is free.
www.LPZoo.org/Events/Calendar/Zoolights
Christkindlmarket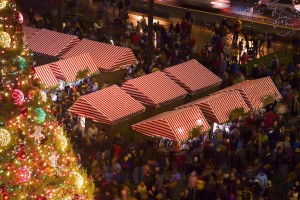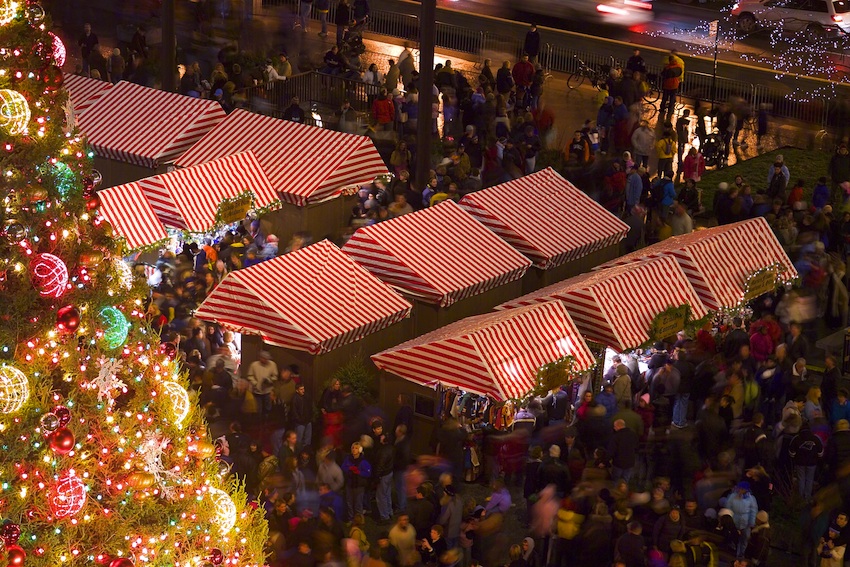 Chicago's 20th annual German Christmas market is officially underway. The outdoor market offers traditional German food and drinks such as sausages, roasted nuts, strudel and spiced wine. A variety of vendors sell handmade German ornaments, nutcrackers and cuckoo clocks. The market has been a tradition since 1996 and is influenced by the Christkindlmarket in Nuremberg, Germany.
Christkindlmarket is located at the Daley Plaza in the Loop. The market is open from Nov. 20-Dec. 24, Sunday through Thursday from 11 a.m.-8 p.m. and Friday and Saturday from 11 a.m.-9 p.m. On Christmas Eve, the hours are 11 a.m.-4 p.m. www.Christkindlmarket.com/
Ice skating at Millennium Park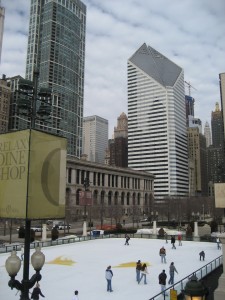 Millennium Park offers much more than just the bean. Winter in Chicago means ice skating at Millennium Park at the McCormick Tribune Ice Rink. The park also provides free skating lessons Fridays, Saturdays and Sundays and special demonstrations (such as speed or dance demos) during Chicago Public School winter break (Dec. 21-31, excluding Dec. 25) one hour before the rink opens.
The rink is located at 201 E. Randolph. Admission is free and skate rentals are $12. The rink will be open until March 2016. Regular hours are Mondays through Thursdays 12-8 p.m., Fridays 12-10 p.m., Saturdays (Nov. 14-Jan. 2) 10 a.m.-10 p.m., Saturdays (Jan. 9-March 5) 10 a.m.-9 p.m., and Sundays 10 a.m.-9 p.m. See the website for special holiday hours.
www.cityofchicago.org/city/en.html
Experience the new skating ribbon at Maggie Daley Park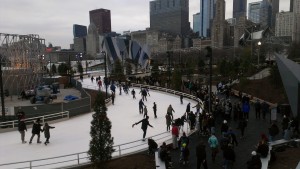 Sitting directly in front of Millennium Park and Chicago's skyline, the skating ribbon is a path made for ice skaters during the winter season, allowing skaters to experience a unique kind of ice rink. The park also offers places to purchase hot chocolate and rent skates.
Your ads will be inserted here by
Easy Ads.
Please go to the plugin admin page to set up your ad code.
Located at 337 E. Randolph, the rink is open until March. Admission is free, skate rentals cost $12. Monday through Thursday, the rink is open from 12-8 p.m., Friday 12-10 p.m., Saturday from 10 a.m.-10 p.m. (closes at 9 p.m. after Jan. 2), and Sunday 10 a.m.-9 p.m. Holiday hours vary. www.MaggieDaleyPark.com/things-to-do-see/skating-ribbon/
The Walnut Room at Macy's
Head to Macy's for what has been a holiday tradition since 1907. The 17,000-square-foot Walnut Room is a dining experience complete with Austrian chandeliers, Russian wood paneling and, most importantly during the holiday season, a huge Christmas tree that sits directly in the center of the dining room. Menu choices include chicken pot pie, French onion soup and pasta dishes.
The Walnut Room is located on the seventh floor of Macy's at 111 N. State. It's open Sundays and Mondays from 11 a.m.-3 p.m., and Tuesday through Saturday from 11 a.m.-8 p.m. For holiday hours, see the website. www.MacysRestaurants.com/walnut-room/
Winter WonderFest at Navy Pier
Head to Navy Pier for some fun in the snow. The annual indoor festival includes activities like mini golf, a toboggan tunnel, a 15-foot hill made for snow tubing, the Blackhawks' ice rink and indoor Ferris wheel.
Navy Pier is located at 600 E. Grand Ave. General admission tickets are $10, and activity tickets are $25. WonderFest will be open from Dec. 5-Jan. 10. Regular hours are 10 a.m.-8 p.m. Visit the website for holiday hours and more information. www.NavyPier.com/pnc-bank-winter-wonderfest/
Christmas Around the World and Holidays of Light exhibits at the Museum of Science and Industry
MSI's annual exhibit, now in its 74th year, features trees showcasing different countries from all over the world, celebrating Chicago's diversity. The exhibit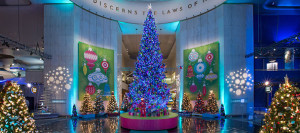 hosts more than 50 trees, including the "Grand Tree" with more than 30,000 lights and vibrant trimmings, and fake snow falls every half hour. On weekends and select weekdays, various dance and choral groups make their way to the stage to add to the spirit of the season.
The Museum of Science and Industry is located at 5700 S. Lake Shore Dr. The museum is open Monday through Friday from 9:30 a.m.-4 p.m. and Saturday and Sunday from 9:30 a.m.-5:30 p.m. through Dec 20. The museum is closed Christmas Day. www.MSIChicago.org/
Your ads will be inserted here by
Easy Ads.
Please go to the plugin admin page to set up your ad code.