Inside Scoop: Deals at O'Toole's, Madison Bar + Kitchen and Ironside, American Writers Museum opens, SafeHouse and EscapeHouse, and new Blue Man material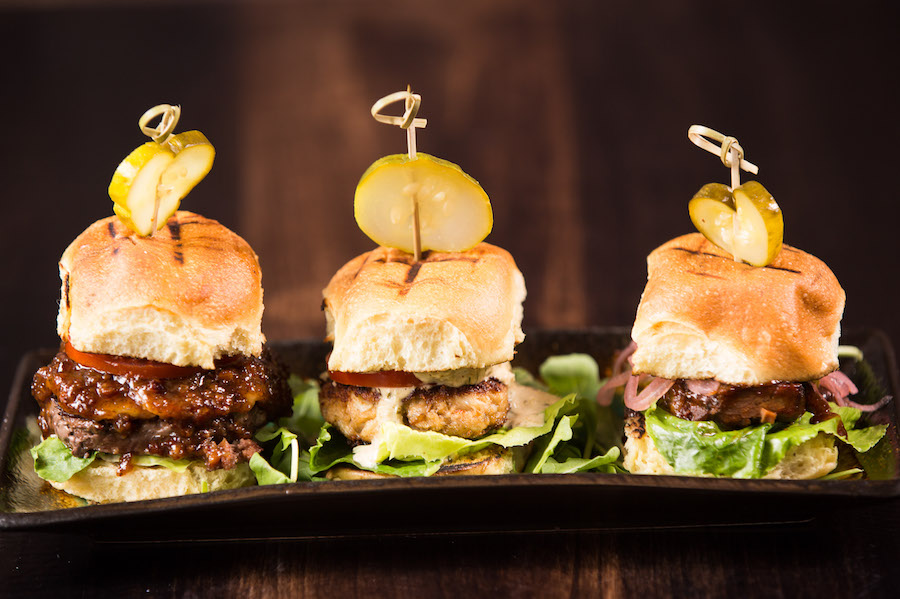 Your ads will be inserted here by
Easy Ads.
Please go to the plugin admin page to set up your ad code.
Deals around town
Timothy O'Toole's Pub launches new $10 weekday lunch special
Timothy O'Toole's Pub in Streeterville, located just steps from Michigan Avenue, has unveiled a new $10 lunch special. Expect a bevy of options for just $10 on weekdays from 11 a.m. to 4 p.m., including salads (Southwest buffalo chicken, classic cobb), sandwiches (half turkey club with soup or Southern fried chicken), bowls (pork carnitas, spice-rubbed chicken rice) and more (maple bourbon boneless wing basket or baked mac and cheese, anyone?).
Timothy O'Tooles is located at 622 N. Fairbanks. www.TimothyOTooles.com
New happy hour and brunch service at The Madison Bar + Kitchen
The Madison Bar + Kitchen is now offering a happy hour and brunch service that will be tough to pass up. Some of post-work bliss stems from $5 pizzas and $5 draft beers every day from 4:30-6:30 p.m
Brunch, meanwhile, is now served on Saturdays and Sundays from 10 a.m.-2 p.m. and includes items like s'mores French toast, blueberry hibiscus pancakes, chorizo breakfast sandwiches and smoked salmon eggs benedict. They also have a free shuttle to the United Center for the Bulls, Blackhawks or concerts
The Madison Bar + Kitchen is located at 1027 W. Madison. www.EatAtMadison.com
The new Ironside Bar & Galley breaks out $10 lunch, happy hour specials
Ironside Bar & Galley — a neighborhood sports bar in River North complete with seafood-focused, Chicago-style bar food and craft beverages — offers new $10 lunch, happy hour deals and daily specials
All of Ironside's salads, sandwiches and burgers are $10 each for lunch from 11:30 a.m. until 3 p.m. Tuesday-Friday. All of the $10 lunch items include a free soda or iced tea.
Ironside's new happy hour runs from 4-7 p.m. Monday-Friday and includes $6 Ironside specialty cocktails, $6 Three Floyds draft beers, $6 Pipeworks draft beers, $6 Mionetto prosecco and sparkling rose glasses and $3 Miller High Life drafts. Don't forget half off all 10 Ironside food menu "shareables" items.
Ironside is located at 546 N. Wells in River North. www.IronsideChicago.com
Coco Pazzo Café reopens, reinvented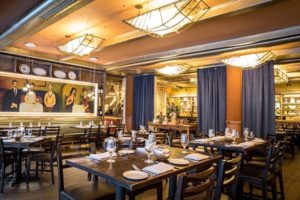 Coco Pazzo Café is now open at 212 E. Ohio St. The venerable Streeterville café has merged operations with its sister restaurant, Tre Soldi Trattoria. The combined concept re-opened in the renovated space that was occupied by Soldi, which is a block away from the café's former St. Clair Street location.
The merged menu contains favorites from both the Tuscan-inspired café and the Roman-inspired trattoria, and diners will see many modern updates including the addition of banquettes, new lighting fixtures and a dramatic bar area.
Located 212 E. Ohio. www.CocoPazzoCafe.com
American Writers Museum opens May 17 on Michigan Avenue
The United States' rich cultural landscape will expand this year with the announcement of the American Writers Museum's grand opening on Tuesday, May 16 at 180 N. Michigan Ave. in the heart of downtown Chicago.
Already creating a groundswell of attention for Chicago from media outlets including Architectural Digest, CSPAN, The Guardian and The New York Times, the first and only museum of its kind in the nation will engage the public in celebrating American writers and exploring their influence on our history, identity, culture and daily lives.
Showcasing the personal stories and literary works of diverse American writers, from Mark Twain to Dr. Seuss, the interactive, high-tech museum is expected to draw up to 120,000 visitors annually.
The museum's themed galleries, interactive exhibits, educational programs and special events will change regularly. Visitors will come face-to-face with great writers using their zip codes in Writers Hall; accompany roving writers such as Kerouac and Steinbeck on their literary travels; and "visit" writers' homes and fictional sites, such as "Tara," "Cannery Row" and "The House of the Seven Gables" in Nation of Writers. Exhibits such as The Mind of a Writer, A Writer's Room and Word Play will de-mystify famed writers' lives and methodologies and invite visitor creativity with games and other immersive offerings. Readers Hall will host films, talks, readings and presentations.
Your ads will be inserted here by
Easy Ads.
Please go to the plugin admin page to set up your ad code.
Located at 180 N. Michigan Ave. www.AmericanWritersMuseum.org
Attention adventure-seekers: Popular experiential attractions EscapeHouse and Safehouse Chicago are ope
Legendary Milwaukee destination (and famous spy refuge), The SafeHouse, has expanded to a covert location in the Windy City while maintaining the establishment's treasured 50-year legacy and adding upgraded experiences.
Meanwhile, as the next evolution of innovative escape games, EscapeHouse immerses guests into an action-packed, 60-minute adventure.
"Who doesn't want to escape the everyday for an hour or two and become an international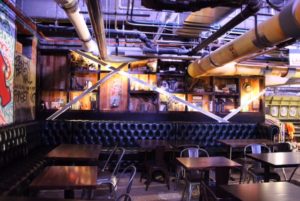 superspy?" says Greg Marcus, Marcus Corporation President and CEO. "Fascination with the world of espionage persists in novels and movies, making the SafeHouse and EscapeHouse concepts ones that will stand the test of time. It is the world's second-oldest profession."
While the popularity of room escapes has skyrocketed nationwide, few compare to the new EscapeHouse Chicago. Through elevated design and upgraded finishes, this two-room attraction transforms guests into the heroes of their own story. Over the course of 60 minutes, agents will be tested on their ability to discover clues, solve puzzles and work together under pressure.
Secretly headquartered below the city streets in the abandoned warrens of River North, SafeHouse Chicago fuses elements from the original Milwaukee location with modern touches. SafeHouse Chicago features upgraded technology, a new agent authentication process and interesting seating areas. Visiting spies are tasked with locating the top-secret entrance, providing the password or performing a top secret clearance test to gain entry, and embarking on a one-of-a-kind mission while discovering gadgets and hidden gems.
The décor features original espionage artifacts, including the flight deck from an authentic spy plane donated by the man who flew it in WWII, as well as a piece of the Berlin Wall secured from covert operatives.
For more information on EscapeHouse at 54 E. Ontario in River North, visit EscapeHouseChicago.com and for the SafeHouse at 60 E. Ontario, visit SafeHouseChicago.com.
Celebrating 20 years in Chicago, Blue Man Group breaks out fun new content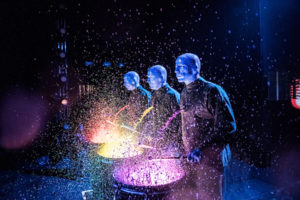 Blue Man Group celebrated 25 years of living in full color in 2016, celebrating the anniversary of the first-ever show and Blue Man character. Blue Man Group will celebrate 20 years in Chicago this year, specifically October 12, 2017. And in anticipation, they've broken out a bunch of new content, including:
**A new "Rock Concert Movement" that reflects the popularity of the "selfie" in today's social media culture.
**Giacometti, the first single from Blue Man Group's latest studio album, "THREE," is now included in the show. The album was released in April 2016 and draws inspiration from 25 years of creative growth and development.
**Blue Man Group's popular lightsuits piece has been revitalized with new music and choreography.
**Several new video elements to enhance various acts of the show.
**A refreshed finale complete with new music that provides audiences with a dance party they'll never forget.
Shows are performed at Chicago's Briar Street Theatre (3133 N. Halsted). For a full schedule and ticket pricing, visit www.Blueman.com/Chicago
Your ads will be inserted here by
Easy Ads.
Please go to the plugin admin page to set up your ad code.