Good Eats at Pitchfork: Some of the best barbecue in Chicago, and a whole lot more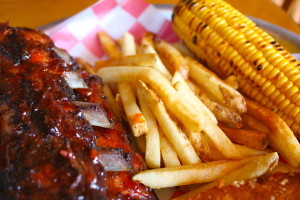 Your ads will be inserted here by
Easy Ads.
Please go to the plugin admin page to set up your ad code.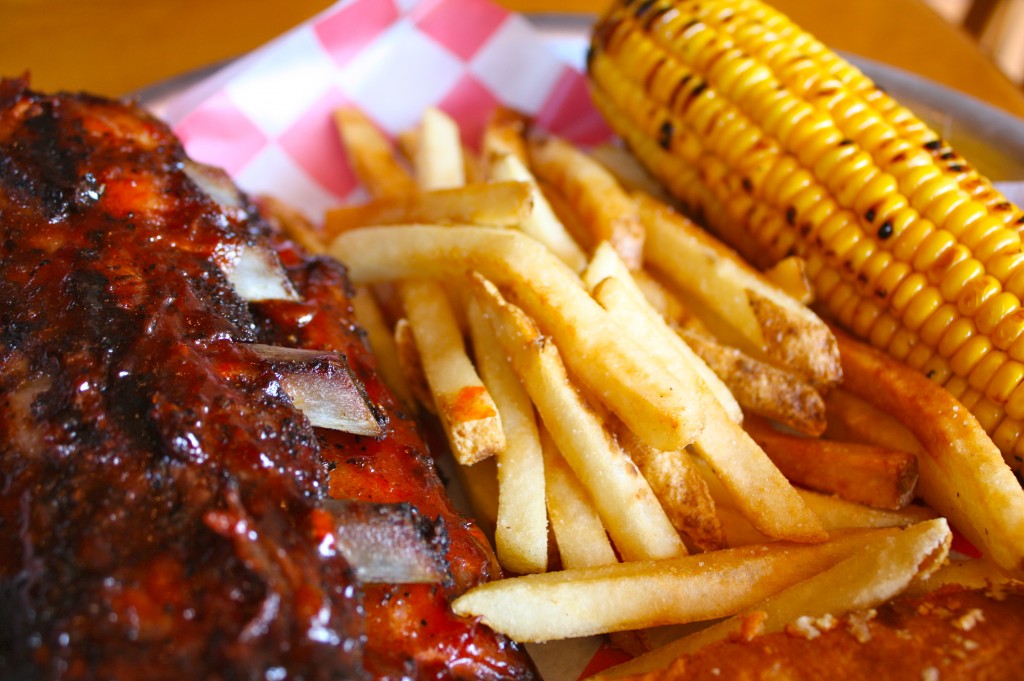 The kind of barbecue you wish you could make. And a whole lot of whiskey and sports too
By Trent Modglin
Where you'll find it: 2922 W. Irving Park. www.PitchforkChicago.com
When it's open: 5 p.m.-2 a.m. Monday-Friday, 11 a.m.-3 a.m. Saturday, 11 a.m.-2 a.m. Sunday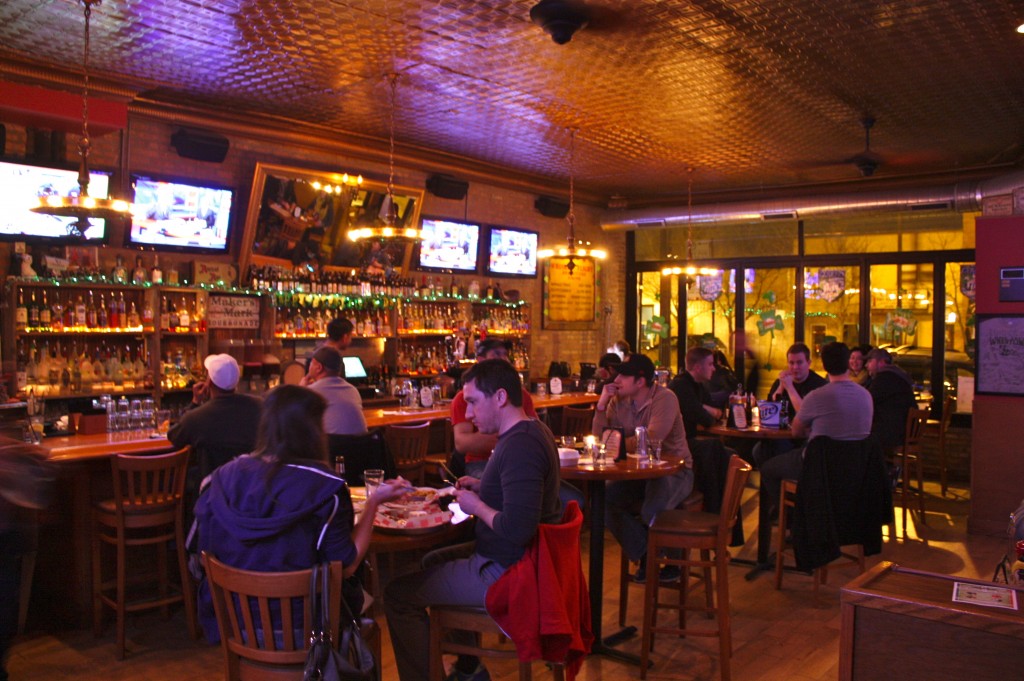 First impressions: Imagine a modernized saloon, and that's a good place to start in terms of a description. Exposed brick walls, rich wood accents, wagon-wheel light fixtures and a tin ceiling give it an inviting vibe. A long bar, tall tables and cozy U-shaped booths provide ample seating over the two rooms, and you'll catch plenty of Bulls and Blackhawks fans making it a destination for games.
Menu variety: Ask any regular and they'll swear that Pitchfork's barbecue matches up with any in the city. And all it takes is one lip-smacking taste to agree. The award-winning ribs are where it all starts, but it's tough to look past their "stacks," which are sandwiches loaded with combinations like beef brisket, smoked turkey breast, pepper jack cheese, crispy onion rings and homemade Kansas City BBQ sauce, all stacked high on a brioche bun.
Five different salads, bacon cheddar hush puppies, hearty chili, fried pickle chips or a BBQ teaser platter are among the appetizers that will get you started off right. Pitchfork employees are pretty proud of their extensive whiskey selection too, and it's understandable why. They have more than 150 varieties and even offer whiskey flights so you can find a new favorite.
Your ads will be inserted here by
Easy Ads.
Please go to the plugin admin page to set up your ad code.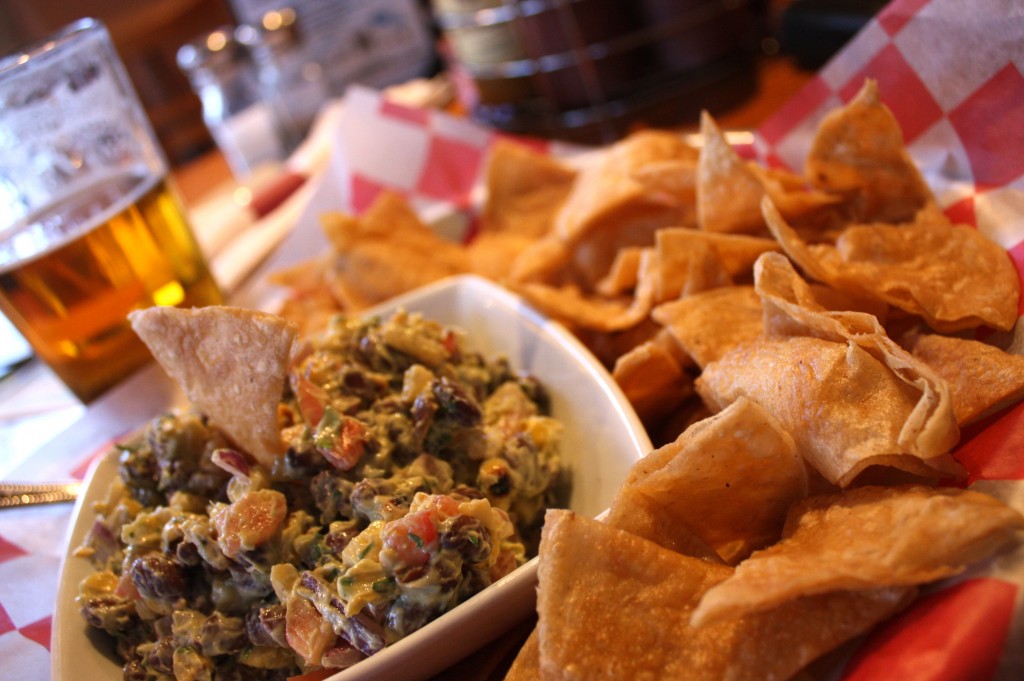 What we decided on: The ribs. Perfectly basted with a sauce that provides just a bit of a kick, they're meaty and tender enough to fall off the bone. For a side, you can't go wrong with the ear or corn, crispy fries or baked macaroni and cheese. For starters, we really enjoyed the pulled pork quesadillas and the thick and chunky roasted corn salsa made with fresh corn, black beans, onion, cilantro, tomato and avocado cream.
Looking for a completely decadent way to polish off a great meal? Try the fried Oreos that arrive sitting on top of a cast-iron bowl of vanilla ice cream.
Something that caught our eye: The chicken and waffle entrée, consisting of cornflake and rosemary-crusted chicken tenders served on Belgian waffles and smothered with maple butter. Goodness.
They've also added a few enticing new cocktails like the Kentucky Rumba — made with banana-infused Maker's Mark (done in-house) and RumChata liqueur — or the Watermelon Patch.
And with warmer weather on the horizon, we can't wait to settle in on Pitchfork's sidewalk patio, complete with strings of white lights hanging overhead.
Your ads will be inserted here by
Easy Ads.
Please go to the plugin admin page to set up your ad code.