First Look review: CMX CineBistro provides a fun, fresh take on the luxury dine-in theater experience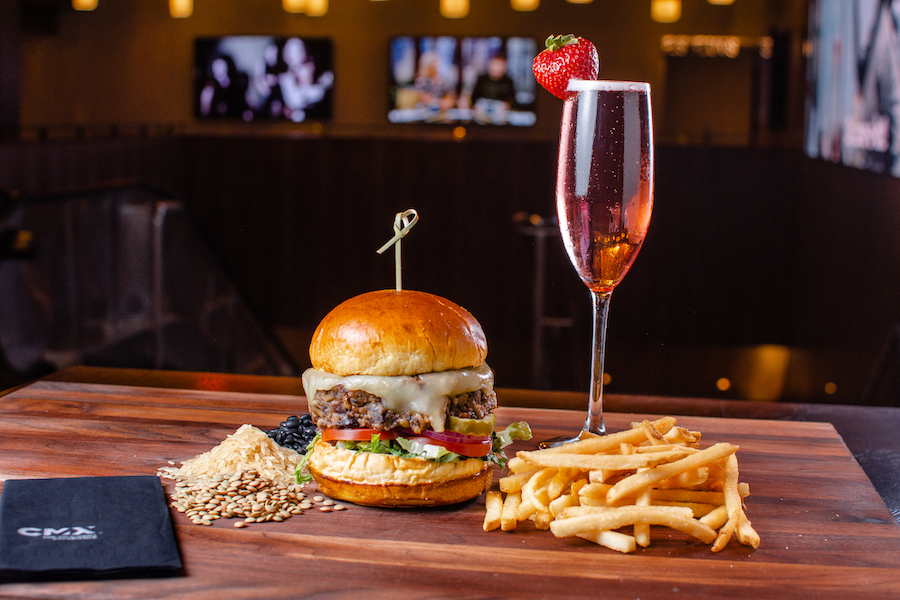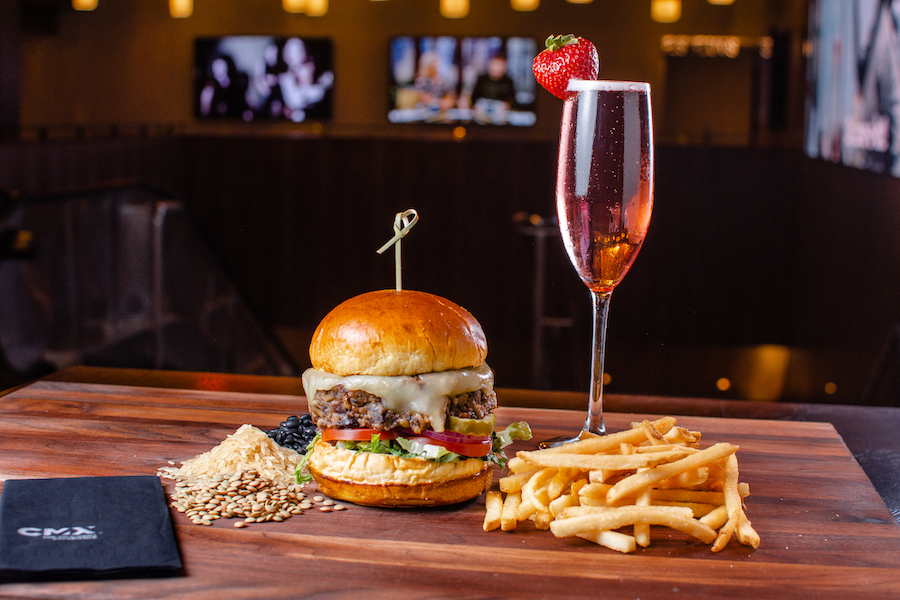 By Michael Dritto
Located at: 4905 Old Orchard Shopping Center in suburban Skokie. 847-805-1022. CMXCinemas.com
The scene: CMX is a top-10, nationwide theatre chain that is expanding their territory into the luxury theater-going experience with CineBistro.
CEO Jose Leonardo Marti describes the experience as "a fresh take on the luxury dine-in theater experience, with a wholly updated menu and the newest audio-visual technology."
CMX CinéBistro allows guests to enjoy a full gourmet meal from the comfort of their upholstered leather seats. Moviegoers will have the opportunity to order meals in advance or while at the theater, where orders are discreetly brought directly to your chosen seat. Each chair includes a dim LED light, a convenient USB outlet and storage compartments for purses and shopping bags, as well as a service call button for any additional orders or requests. Oh, and blankets! They give you blankets at your seat! It is recommended that guests arrive 30 minutes prior to showtime to place their orders.
The CMX CineBistro is a 21-and-over establishment, but for those who wish to take part in a family-friendly moviegoing experience, they can simply visit the CMX Marketplace location that is just a two-minute walk from CineBistro.
Food and drink: At CMX CinéBistro, moviegoers can enjoy full-service, gourmet, in-seat dining with an elegant bar and lounge. With menu items including a grilled Allen Brothers steak, pan-seared salmon with spinach, chicken and churros over a plantain puree, and chocolate donut bread pudding with lemon crème pâtissière, there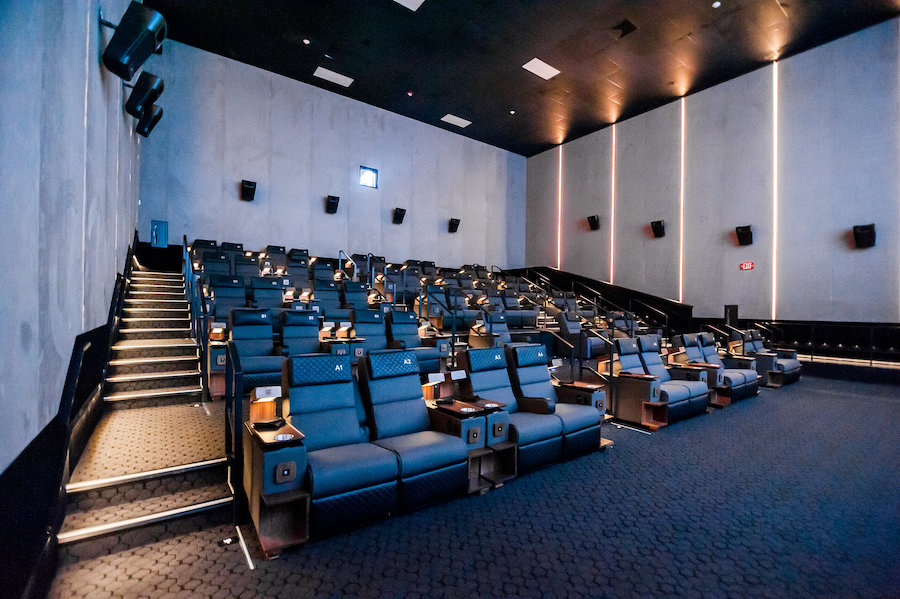 is no shortage of delicious options to choose from.
Every item I ended up tasting was truly delicious, but to go into detail for all of them would turn this article into a small YA novel. However, I would have to say that highlights of the night for me were the pan-seared salmon and the chocolate donut bread pudding. Salmon is one of my favorite foods, but when served with whipped potatoes and a key lime butter sauce, it is elevated to so much more.
And there's something about warm, rich chocolate drizzled over lemon crème that makes the donut bread pudding really fun to eat.
The CMX CinéBistro location also features the trendy Stone Bar, an upscale lounge surrounded with the latest technology in large scale LED screens for a paramount experience. With a fully stocked bar, guests can enjoy hand-crafted cocktails and a wide assortment of draft beer, in addition to sampling the delicious entrees and appetizers offered on the expansive gourmet menu.
We'll be back because:  The CMX CineBistro truly does seem like the ultimate date-night experience. As a movie lover, it is hard not to get excited about seeing a movie in the theatres, but now I get the choice to do so in luxury and with the ability to eat the food that I see on those reality-cooking TV shows. Let me tell you, the food is even better than it looks. So do yourself a favor and treat yourself to some luxury. You deserve it.