First Look review: Steppenwolf's "Grand Concourse" is a smartly written look at the destructive nature of young people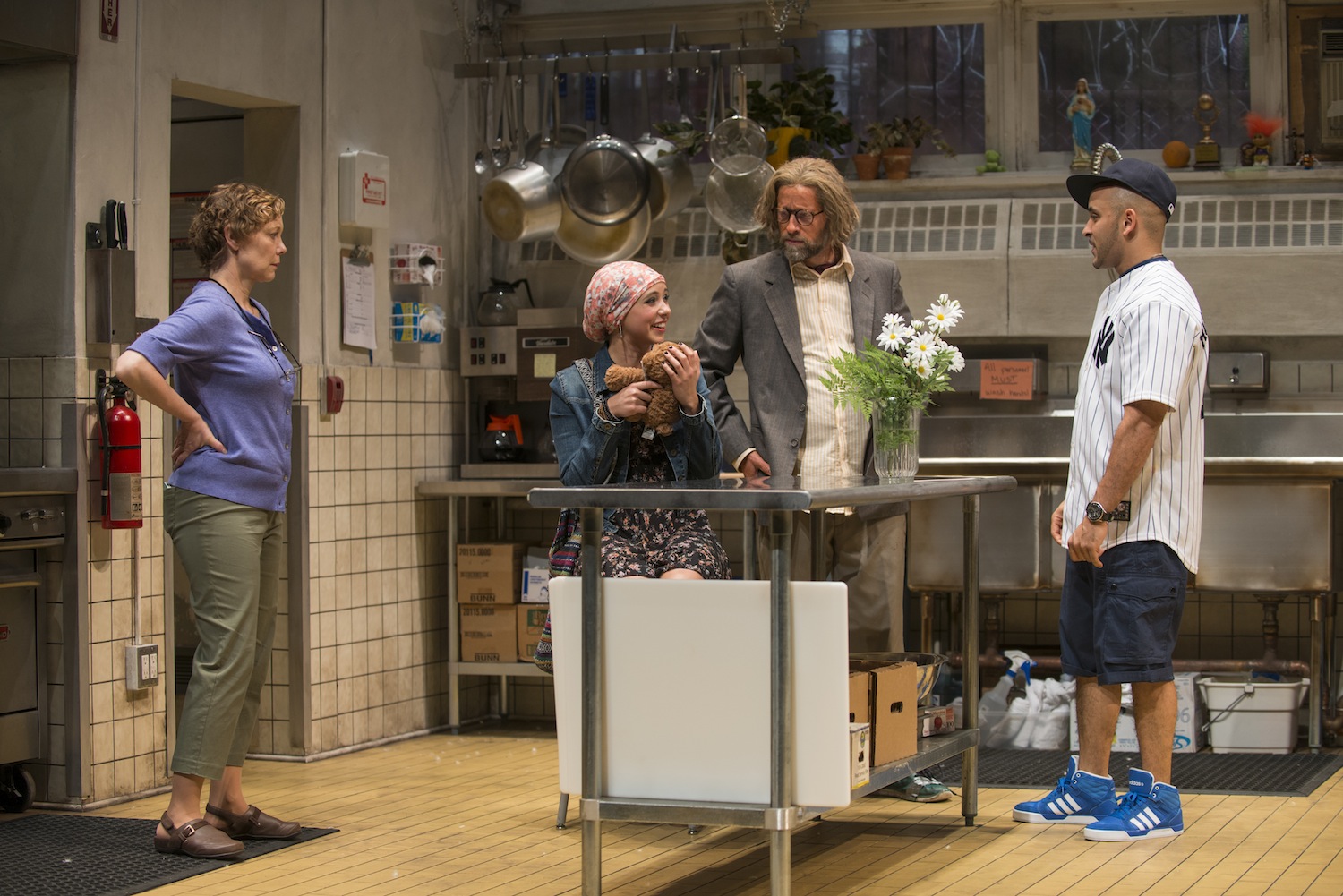 By Matthew Barbuscio
Playing at: Steppenwolf Theatre, 1651 N. Halsted, through Aug. 30, 2015. www.Steppenwolf.org
Basic storyline: Emma, a driven but troubled teen, attempts to get her life back in order by volunteering at a Bronx soup kitchen run by a surly nun named Shelley. There, she seems to find her footing amongst a fellow employee, Oscar, and an eccentric homeless man named Frog, until things begin to unravel in her personal life, affecting her and those who love her.
What stood out: The writing from Heidi Schreck, a two-time Obie Award-winning actor, and the way it cleverly subverted my expectations at several points during the 1:45 run time. She — along with the actors — effortlessly constructs and deconstructs relationships at a rapid pace, giving the audience no emotional ground to stand on. Together, she and the cast play with our allegiances and make us question your own morality at points where I would have least expected. These complex, emotional narratives coast smoothly along the simplistic plot our pilots have constructed.
There were standout performances from a diverse cast as well. Aside from the awe-inspiring Mariann Mayberry (Shelley), newcomer Victor Almanzar brings a swaggering, comedic style to the character of Oscar, with a decent amount of heart to boot. Young star Brittany Uomoleale commits an appropriately conflicting performance, giving Emma the unbearable angst and innocence both men and women acquire at that age. Tim Hopper brings to the character of Frog what many actors would have left by the wayside: honor. All of the actors brought something different to the table and combined for an exhilarating experience at the theatre.
Final thoughts: Schreck makes a strong case for why actors often make great playwrights. She knows what works and what doesn't. The writing always nods to the direction you think it's going, but manages to pivot onto the unbeaten path. Schreck had a plan all along, and one smarter than I could have ever cooked up. With great performances from a diverse cast, strong direction from Yasen Peyankov and smart, subversive writing, Grand Concourse manages to transcend any expectations it sets for itself.