Summer specialties: Where are you most looking forward to eating or drinking in Chicago this summer?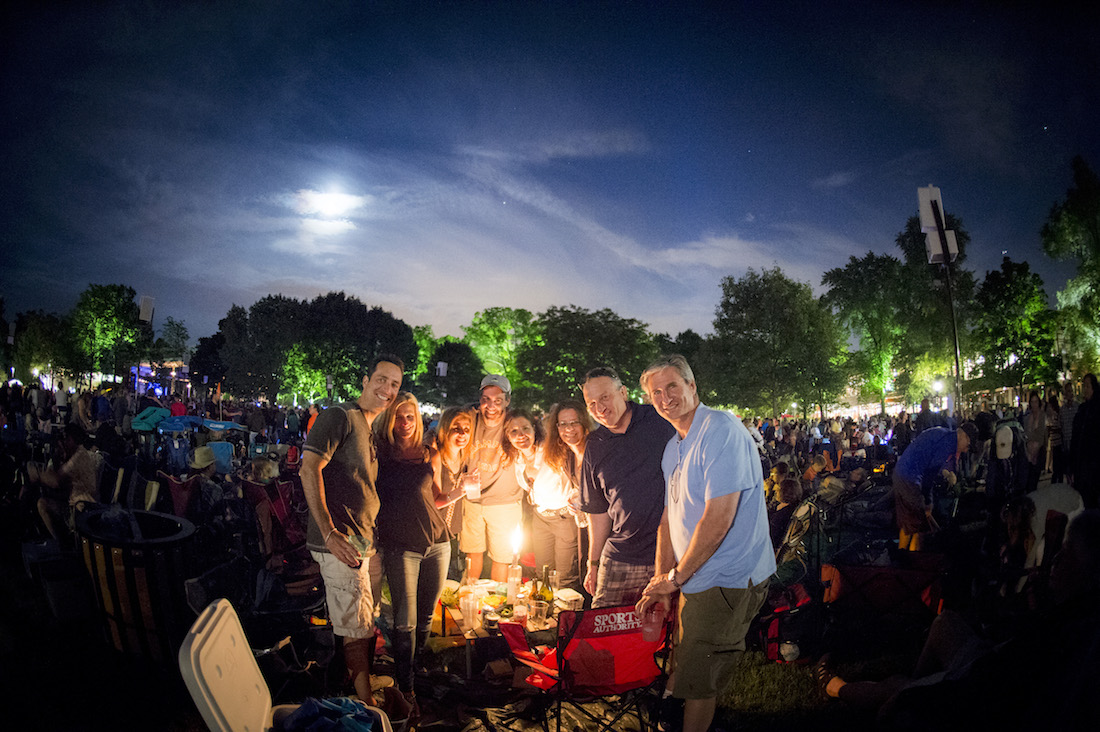 Your ads will be inserted here by
Easy Ads.
Please go to the plugin admin page to set up your ad code.
It isn't summer in Chicago without a trip to Ravinia (418 Sheridan Road in Highland Park, IL) to enjoy a concert. The anticipation starts in mid-April when the concert schedule gets released. In my opinion, the only option is to get lawn seats because, at Ravinia, you bring your own food and drink, grab a patch of grass and set up a great listening area with all your friends and family. If you want to see the performer, no worries, you can walk up to the stage area and watch from behind the seats. It's always fun to see the spreads that other concertgoers create, because some people go all-out to make it a top-notch experience. Keep in mind that it's also important to get there early so that you can claim your space, because it typically fills up quick. If you're thinking that you don't want to drive all the way up and back to Highland Park, just take the Metra north line. It practically drops you off right at the entrance to the venue, and there is usually a train waiting to bring you back to the city as soon as the show ends. So bring as much food and beverage as you can carry, and some comfortable chairs, and get ready to enjoy a couple great outdoor concerts this summer.
— Eric Johnson
What could make you more excited for the summer in Chicago than a Santa Monica-themed restaurant with "summer" in its name? Summer House Santa Monica (1954 N. Halsted)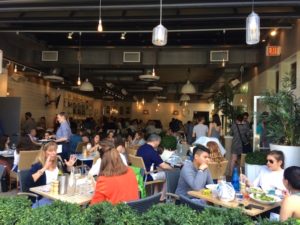 literally has a countdown to the official start of summer posted on its wall. Man, do I love this place. This atmosphere is so West Coast. The whole restaurant is colored in a soft, pastel-like, off-white color to create a very beach-like feeling. The eye is drawn to the restaurant's main focal point, what I like to call the sun room. The main dining area and open kitchen sit under a sprawling skylight that allows natural light to pour in for a very relaxing dining experience. Adjacent to that is the bar area with additional seating that also leads to a small patio. Their menu offers a wide, somewhat eclectic variety of foods popular in Californian culture. It ranges anywhere from sushi rolls to taco platters, as well as two of my favorites: the all-natural prime rib French dip and the Idaho rainbow trout, seasoned with brown butter, sage and walnuts. This popular Lincoln Park spot is one of the reasons I look so forward to the summer.
— Michael Dritto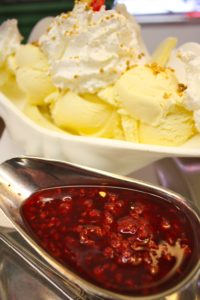 During the summer season, Margie's Candies in Wicker Park (1960 N. Western and 1813 W. Montrose) is the place to christen the warm weather. One of the oldest neighborhood spots, my family loves the homey decorations and knickknacks that make it fun to sit and look about. The ice cream parlor has amazing tuna melts and American classics on the menu, but the real treats are the sundaes and jumbo ice cream creations served in a retro white clamshell bowl. Though it's a small space, people always wait in line to get a chance to indulge in some great snacks in the coziest place.
— Flor Sigaran, concierge at the Chicago Athletic Association Hotel
I am really looking forward to what the DineAmic group is cooking up with their debut of Barrio (65 W. Kinzie) in the River North space that was previously occupied by Blackfinn Ameripub. Barrio will be infusing Japanese flavor into traditional Mexican plates, which sounds very interesting, and it's made me very curious as to how that will work. I am a big fan of both cuisines, and bringing them together is like Voltron coming together in a sense. I'm also a fan of the robata-grilling technique, which I'm sure they will be incorporating with some of their very unique creations. The opening can't come soon enough.
Harvest Moon (1805 W. Division) is a relatively new and favorite hidden gem since the day of the grand opening, which happened to fall on my birthday. Its approachable, farm-to-table cuisine is just the beginning. Its artsy-chic lounge that sports an outdoor patio and live music on some nights really has all the elements that make you want to come back over and over. They recently were awarded first place in Yelp's "Chicago's Best Sandwich" contest. Their sunrise sandwich is a simple yet flavorful sandwich that you have to just try for yourself. Although I'm a big fan of bacon, all the other ingredients really do complement themselves to perfection. Harvest Moon really is one of a kind since it features live music/dancing, industry nights, sporting events and rotating DJs just about every night. A great local hangout, whether you're there for the food, booze, atmosphere or all of the above.
— Luis Torres, concierge at the Trump International Hotel and Towers
At Margie's Candies, the real treats are the sundaes and jumbo ice cream creations served in a retro white clamshell bowl.
Barbecue secret sauces satisfy summer cravings. From the Gold Coast to Old Town, we are lucky to have four delicious choices: Southern Cut (198 E. Delaware) is the newest. Lee Ann Whippen's cozy, whitewashed space serves a mouthwatering rack of ribs and homemade chips, a pulled pork and mac and cheese sandwich on slices of thick bread, brisket nachos and pulled chicken. Dine inside or out on their popular patio. The kitchen and their "Southern Pride" smoker are in view for the guests. Country music sounds are heard Saturday and Sunday mornings.
Jake Melnick's Corner Tap (41 E. Superior) serves barbecue and bar fare in a sports pub setting. Start with the tater tots tossed in parmesan truffle oil and enjoy smoked chicken, pulled pork, BBQ brisket and baby back ribs. A large outdoor shaded patio offers summer enjoyment.
Carson's is set to open a new location in Streeterville this summer. This is a longstanding Chicago steakhouse serving fall-off-the-bone signature slow-smoked barbecue ribs and rib tips.
Last but not least is Twin Anchors (1655 N. Sedgwick), founded in 1932. It's an old-school tavern and barbecue restaurant serving homemade chili, mini pork sandwiches, BBQ chicken wings and their "world famous" baby back ribs. Choose and share sauces: zesty, Prohibition or mild.
— Andrea Behrstock, concierge at The Drake Hotel
At the west end of Chicago's illustrious and posh Viagra Triangle sits Dublin's (1050 N. State). Marked by green awnings and a bright red sign that boasts "open 365 days a year until 4 a.m.," this semi-traditional Irish Pub is good if you're looking to munch on some old-fashioned fish and chips or a classic corned beef sandwich. Its quaint but decently sized patio also offers an ideal spot to sip a Guinness and people watch as the sun sets on a summer's evening.
— Olivia Polony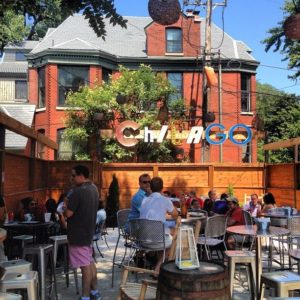 After seeing the mismatched letters between the Armitage and Fullerton stops on the brown line when I first moved to Chicago, I knew Homeslice (938 W. Webster) was a place I wanted to try. It became one of my favorite spots once I found out they can make any of their specialty pizzas with a gluten-free crust. My mom and I both have celiac disease, so every time she comes to visit, we split their Big Teve — a pizza topped with spinach, roasted red peppers, mushrooms, feta, mozzarella, provolone, garlic and olive oil. Homeslice is especially great during the summer because of their outdoor dining area. The hanging strings of lantern lights and sofa-like patio furniture make it feel like you're relaxing in a friend's backyard.
— Kelly Cunningham
I always love the Sheffield's (3258 N. Sheffield) beer garden. It's a perfect spot to have a few beers and good food on a pretty, shaded patio (as long as it's not a Cubs game day).
— Stephanie Krupka
I am really looking forward to what the DineAmic group is cooking up with their debut of Barrio in River North, infusing Japanese flavor into traditional Mexican plates.
Your ads will be inserted here by
Easy Ads.
Please go to the plugin admin page to set up your ad code.
I always look forward to summers in Edison Park. It is located on the northwest side and can easily be accessed by the Metra. The neighborhood has a quaint downtown filled with great sports bars and restaurants. One of my favorites is Moretti's (6727 N. Olmsted). Summer nights would not be complete if I didn't eat outside in their beautiful patio garden enjoying family and friends while dining on Italian and American cuisine.
— Joan Hohs
Fountainhead (1970 W. Montrose) has an amazing rooftop that feels like a real hang out spot. It has some low tables if you want the more intimate vibe or high tops with a bar for casually hanging out. The food is gastropub style, and I have not had anything I didn't like from there. The beer list is always fantastic, and they also have a great wine and whiskey selection if you're not into beer.  Unfortunately, it's pretty busy when it's nice out, but luckily you can usually squeeze into the bar area while you wait for a table. They also have quite a few heat lamps and a higher wall to keep the wind out so it doesn't get too cold.
Small Bar (2956 N. Albany) in Logan Square is probably one of the best hidden gems in Chicago. When you walk into this small neighborhood bar, you will probably not think much of it, but the beer list never disappoints and the food is delicious. They also have a fairly large outdoor space hidden from the street that is a perfect spot to hang out with friends. The best part of this place is you can usually get a table, and the crowd is pretty chill.
—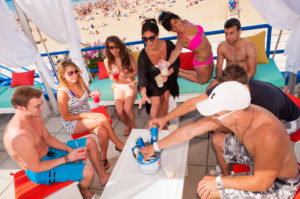 Meredith Franczyk
I'm looking forward to eating and drinking at Castaways on North Avenue Beach. They have daily drink specials and a full summer menu with things like popcorn shrimp, a signature burger and the shrimp salad from our own Riva's Crab House on Navy Pier. After a great lunch, you can head right on over to the beach. What a great way to start the summer.
— Tim Anderson, concierge at the Dana Hotel and Spa
On cooler summer nights, cozy up next to their fire pit outside at the new Apogee Lounge while taking in the incredible city views.

What am I most looking forward to this summer, besides the warm, sunny weather? To be outside on a rooftop or patio, of course. One of my favorite neighborhood spots is Orso's Italian restaurant (1401 N. Wells) in Old Town. Their patio is one of my favorites in the city — quaint, cozy and GREEN! The vinery overhead creates a lovely ambience and much-needed shade during the hotter days of summer. At night, the string lights create a romantic atmosphere, perfect for twirling up housemade pastas with a significant other or group of friends.
I'm also looking forward to going back to The Waterfront Café (6219 N. Sheridan), a hidden gem of a café located right on the shores of Lake Michigan on the north side of town in Edgewater Beach. It is a little bit of a hike from downtown, but if you want to see where the locals live and hang out, this is a great example. It's very laid back, with picnic tables hidden among lush foliage overlooking the lake. You might even forget you're in the Midwest among this tropical paradise on a hot summer day, sipping on a cocktail and enjoying a delicious sandwich.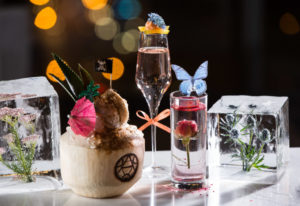 I'm also excited to go back to Apogee Lounge (660 N. State), which is the hot new rooftop that just opened in the former Vertigo Lounge space on the top of the Dana Hotel in River North. The renovations are beautiful, with gold and blue hues creating a very swanky but inviting atmosphere. I highly recommend the shareable 1-up cocktail, which is served in a larger-than-life ceramic mushroom, complete with the 1-up candy coins for the whole Super Mario effect. And on cooler summer nights, cozy up next to their fire pit outside while taking in the incredible city views.
— Jennifer Brody, concierge at The Peninsula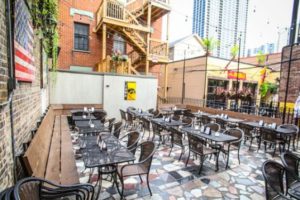 I am looking forward to having food and drinks on the back patio of Wells on Wells (1617 N. Wells) in Old Town. It is a great place to hit up after being at the beach all day. Or on a hot summer night after a show at Zanies or Second City. They also have TVs outside to watch the Cubs. And they usually play fun music on the jukebox if you decide to hang out inside. It is a chill little spot in the hustle and bustle of Old Town with good beers on the menu and tasty food.
— Melissa Curtis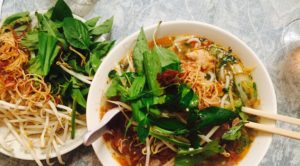 A highly anticipated restaurant opening of 2017 in the southwest neighborhood of Pilsen is HaiSous (1800 S. Carpenter). Chef Thai Dang and wife Danielle are bringing re-imagined authentic Vietnamese flavors to this Latin American restaurant hub neighborhood. I am looking forward to experiencing the sweet, salty and savory textured cuisines in this relaxed, communal-seating setting.
Moving down a few streets from HaiSous is a favored tequila bar called Del Toro (2133 S. Halsted), brought to you by brothers Everardo and Andres Garcia. Pair off one of their fresh fruit margaritas with some of grandma's inspired Mexican cuisine recipes. A favorite along their sopes and carne apache would be their mild jalapeno or spicy habanero Del Toro burger.
— Jose Gonzalez, concierge at LondonHouse Chicago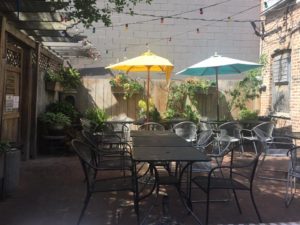 The Big Chicks/Tweet combination (5024 N. Sheridan) in Uptown is always at the top of our list. One of the best brunch spots in the city and an amazing art collection throughout. On Sundays they have free barbeque at 4 p.m. and $3 vodka lemonades. Also, Humboldt Park Beach — if you haven't had a picnic at the city's only inland beach, it's a must.
— Renee Lahocky
Your ads will be inserted here by
Easy Ads.
Please go to the plugin admin page to set up your ad code.