Chicago Insider Shannon Boland on favorite Thai spots, secret bars like The Drifter, and shopping on State Street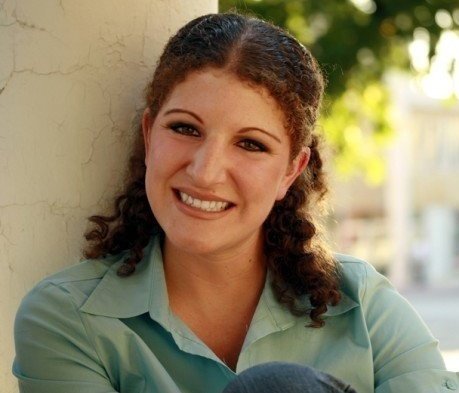 Your ads will be inserted here by
Easy Ads.
Please go to the plugin admin page to set up your ad code.
Shannon Boland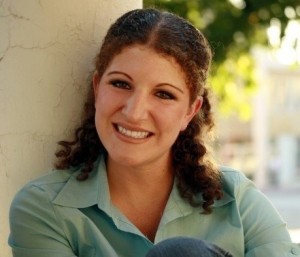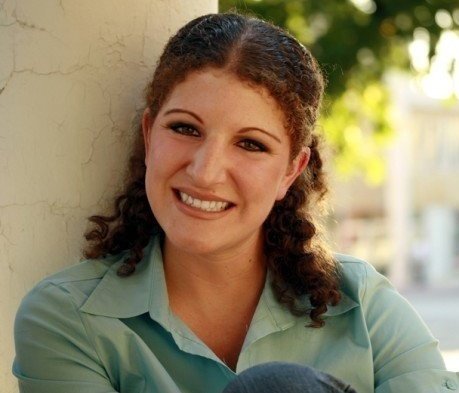 Concierge at the new LondonHouse Chicago
How long you've lived here: I'm originally from St. Louis but have been in Chicago for eight years now.
What you like best about Chicago: I love the architecture. Powerful and sexy. Classic yet modern. Also, the people of Chicago are amazing. We have everything New York City has, but Chicago is cleaner and the people are nicer.
Best meal you've had recently: I recently dined at the Gold Coast gem Bistronomic. Owned by French husband and wife duo, Martial and Lulu, the seasonal menu is divine, and the service makes you feel right at home.
Favorite big-name restaurant: You can't go wrong at Gibsons Steakhouse. One of the best chops in town and mile-high desserts. Also, the people watching is incredible!
Favorite "hidden gem" restaurant: I love Thai food and have two hidden, neighborhood favorites. Cozy Noodle in Wrigleyville has eclectic, toy-lined walls and is a collector's dream. Their famous crispy pad Thai is spectacular. I also love Tac Quick in Buena Park. They have a "secret Thai menu" with authentic, hard-to-find dishes that are wonderful. BYOB doesn't hurt either!
Best sports bar to catch the game: Theory on Hubbard has all the games on, as does Jimmy Green's in the South Loop with televisions in the booths themselves. Bull and Bear is also a great spot to watch the game and features tabletop beer taps for your whole group to enjoy.
A great night out with friends usually includes… bourbon! Ha! We love craft cocktail bars. I would take a nice speakeasy or lounge over a club any day. We frequent Watershed under Pops for Champagne, Billy Sunday in Logan Square or Untitled in River North, which boasts one of the largest collections of American whiskey in the world.
Favorite store or best shopping area: I am a State Street shopping district gal — downtown's version of outlet shopping. Nordstrom Rack, TJ Maxx, Burlington Coat Factory, etc. If I can't find it on State Street, it's easy to head over to the Magnificent Mile from there.
Your ads will be inserted here by
Easy Ads.
Please go to the plugin admin page to set up your ad code.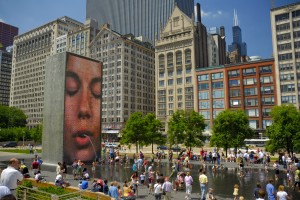 The best way to spend a summer Saturday in the city: Start the day at Yolk for breakfast in the South Loop. Then walk over to Buckingham Fountain (be sure the catch the big spout the first 20 minutes of every hour). From there, after taking pictures of the skyline, travel up to Millennium Park and take a selfie with "The Bean" and then continue north to the Michigan Avenue bridge and stroll on the brand new River Walk, taking in the architecture before hitting a riverside restaurant like River Roast or The Kitchen for lunch. Shopping on the Magnificent Mile should follow with a stop at Garrett's Popcorn before heading to dinner in the Gold Coast. Some of my favorites include Tavern on Rush, RL and Del Frisco's. After, try Lizzie McNeil's on the Chicago River to catch the fireworks without battling the crowds. The perfect Chicago summer Saturday!
One thing every visitor must do here: Take the Chicago's First Lady boat tour hosted by the Chicago Architecture Foundation. Breathtaking views and wonderful stories of the city's rich past.
Secret Chicago spot: The Drifter, located under Green Door Tavern, is an authentic underground bar from the 1920s, featuring a small stage where acts range from sword swallowing to burlesque. Their strong cocktail program is displayed by a menu of drinks on tarot cards. One of my favorite hidden gems.
Underrated activity in the city: Exploring Hyde Park. The Museum of Science and Industry is my favorite museum in the city, but it often gets forgotten because it is a little further away. Once you're down there, hit the Osaka Garden, Frank Lloyd Wright's Robie House and the DuSable Museum.
What's one place you hear great things about but have yet to try?
Two things on my to-do list this summer are the Bahi House of Worship in Wilmette on Chicago's north side for its stunning architecture and reflecting pools, and the International Surgical Museum, which has a collection of medical oddities throughout the years.
Your ads will be inserted here by
Easy Ads.
Please go to the plugin admin page to set up your ad code.