First Look review: Paul Heyer's multi-sensory exhibit at the Museum of Contemporary Art invites us into a fantastical existence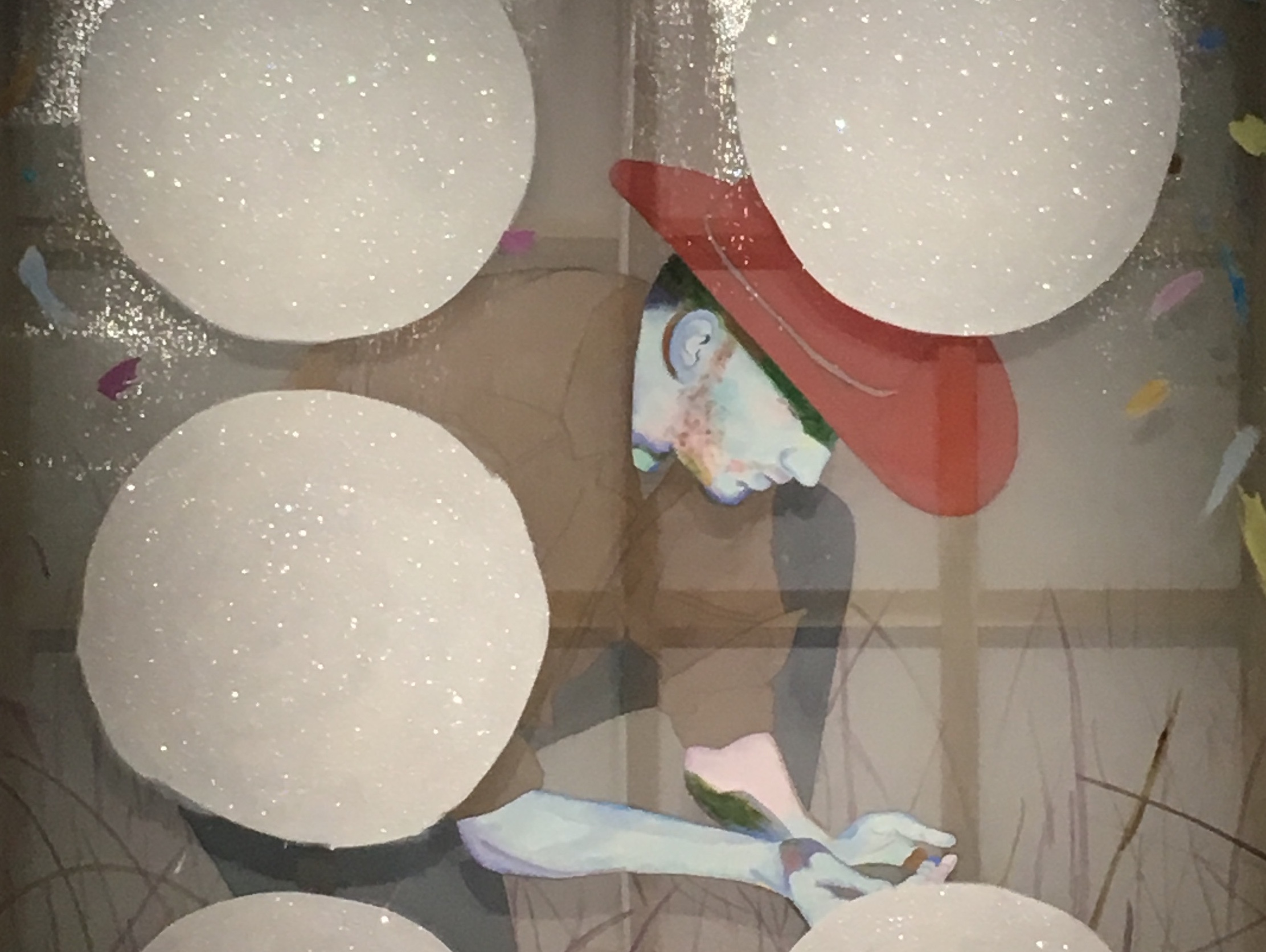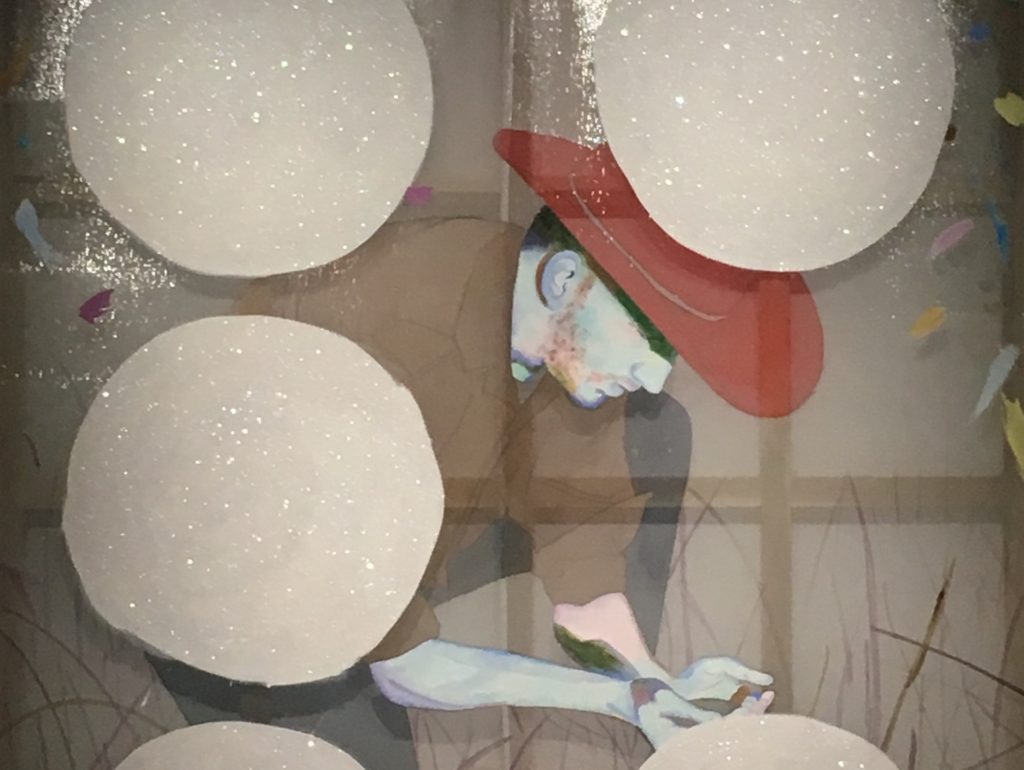 By Jonathan Mandel
Where and when: The Museum of Contemporary Art, 220 E. Chicago Ave. through July 1. www.MCAChicago.org
Overview: If you're looking for something thought-provoking at the MCA, don't be too quick to look beyond Paul Heyer's exhibition on the third floor. As Heyer explains on a monitor adjacent to the gallery, "It's my job to play, and invite the viewer in to play." But by bringing his fun and imaginative work into the gallery, Heyer takes a step beyond play: He invites us to reconsider our serious world views, and reclaim the childlike wonder with which we once beheld the world.
Artist background: Heyer is the latest artist to be featured in the MCA's Chicago Works series, highlighting Chicago artists who are shaping the local contemporary art scene. A native of Olympia Fields, Ill., Heyer, just 35, received both his BA and MFA from Columbia University in New York before returning to Chicago. His work has been exhibite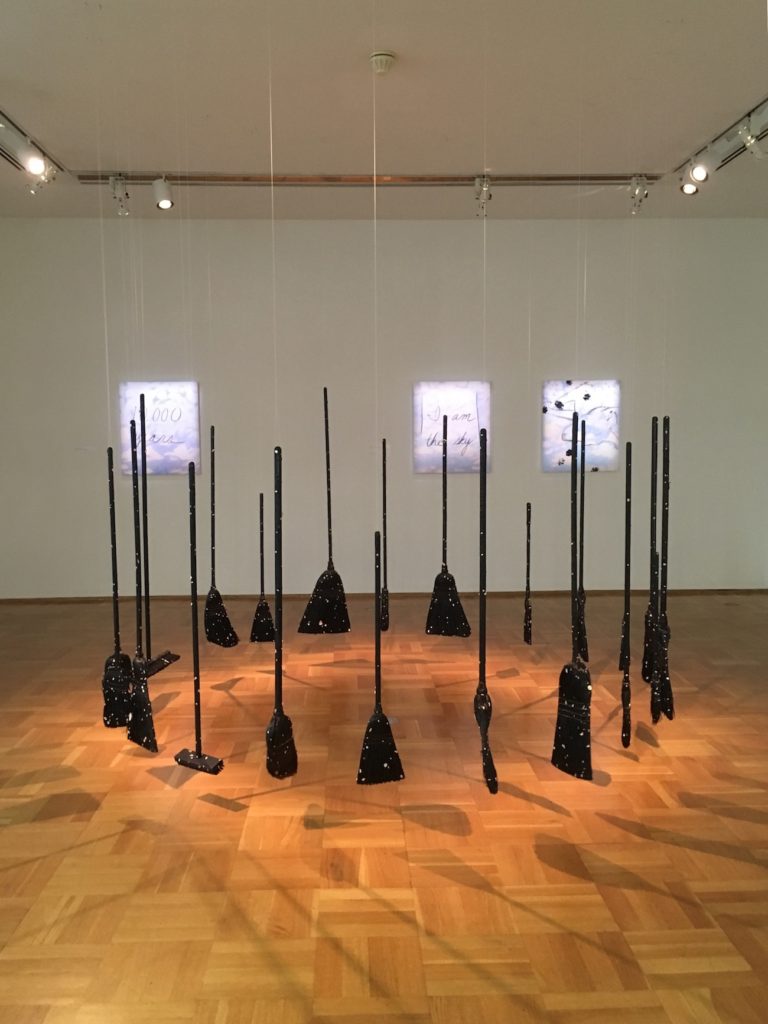 d at gallery shows around the world, and now, the Museum of Contemporary Art is hosting his first solo museum show.
Exhibition breakdown: The exhibition consists of two spaces, the first of which is a dark room, in which three large paintings surround a shimmering silver comforter in the center. One of the paintings, Drinking Water (Cowboy), depicts, as the name suggests, a cowboy, hunched over, cupping his hands and lifting water to his lips. The cowboy's skin is a cold pale blue, and his head is weighed down by a fiery red hat. Interrupting our view of the cowboy is a collection of giant circles, white and covered in glitter, painted on top of him. The paint is applied to a screen, through which a wooden grid and a white backdrop can be seen. It is as if we're peering through multiple dimensions at once: One, the closest layer of iridescent white circles, hangs like a series of stars or portals; another, the world of the cowboy, is quite like our own, but its alien hues and spontaneous streaks of paint destabilize its familiarity; and finally, there's a dimension of ambiguous space extending beyond the painted screen, among the wooden lattice behind it.
Heyer beckons us to reimagine the world around us as a place of infinite possibilities.
The other two paintings in the dark room likewise integrate familiar and fantastical. Leaves of all colors flutter from spindly branches, interrupted by glowing circular voids, in front of rich and scintillating painted-silk backdrops. In the middle of the room is a shimmering silver comforter from some science fiction world. From a speaker in the ceiling, a child whispers phrases like, "I made this… this world… for you to play with… I did it while I was sleeping," above chirping birds, clanging bells and futuristic electronic music. Think psychedelic trip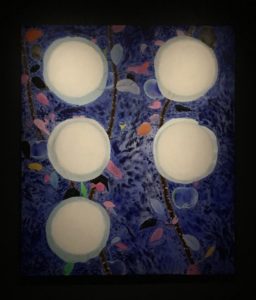 meets science fiction.
If there are any rules that govern this dark room, they are completely shrugged off when one enters the second exhibition space outside of it. The transience of our reality is contrasted with the permanence of the universe. On canvases around the alcove, glowing pastel colors coalesce into snapshots of shifting skies, each covered by an abstract phrase or image leaving room for interpretation. At the center of the room hangs a circle of brooms. Each has been painted jet black and dotted with white seashells. This is Heyer's model of the universe: a continuous arrangement of mundane objects, transformed into the infinite night sky. Heyer beckons us to reimagine the world around us as a place of infinite possibilities.
Final thoughts: It's easy to dismiss this exhibition of Heyer's work as unsophisticated and indulgent. Painted brooms hanging from the ceiling? A kid whispering creepy voice-overs? Really? But there's an element of ambition to the exhibition. Heyer is inviting us to shed our humdrum existence and dive into a fantastical one. "I like the idea of pulling back out those childish impulses, like bringing them back into adulthood, like bringing them back into the art world. … My job is to find a form for that, and to take your hand a little bit and be like, 'Let's enter this space for a second.'"