First Look review: Jack O'Brien's The Sound of Music is a fresh, charming version of the well-loved musical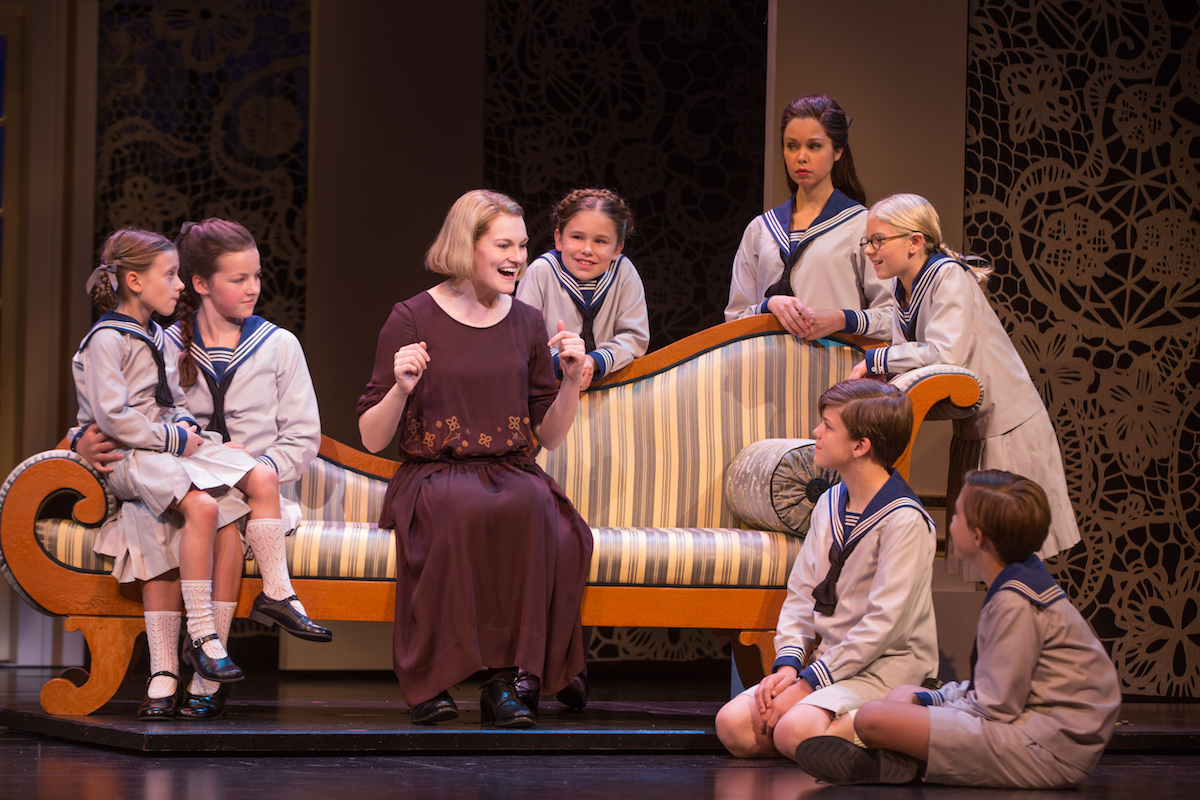 Your ads will be inserted here by
Easy Ads.
Please go to the plugin admin page to set up your ad code.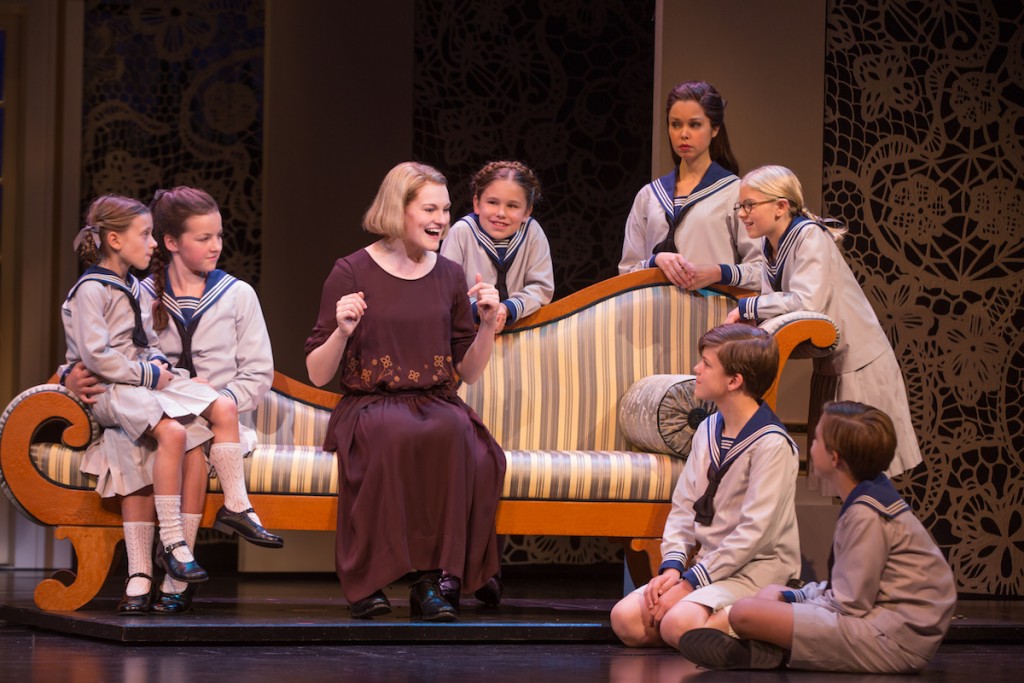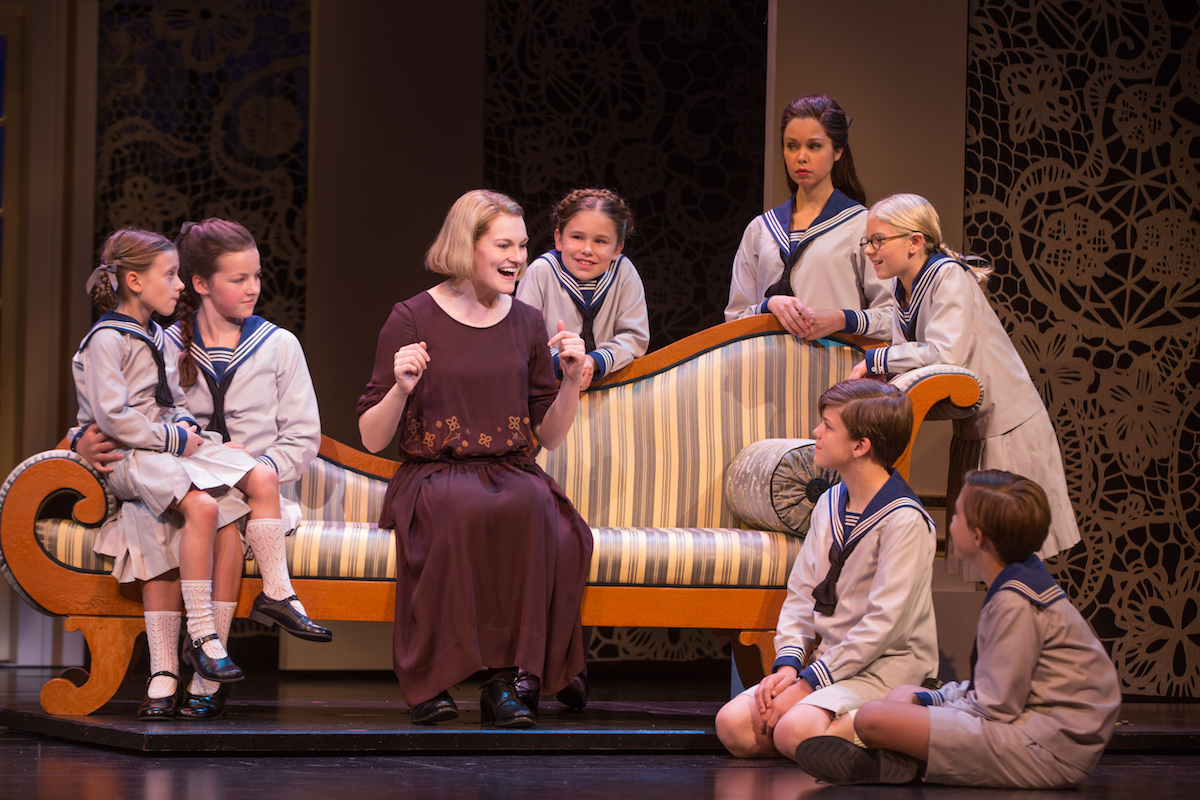 By Rachel Summerfield

Playing at: The Cadillac Palace Theatre, 151 W. Randolph, through June 19. Performances are at 7:30 p.m. most days, with weekend performances at 2 p.m. and 8 p.m. www.BroadwayInChicago.com
Basic storyline: The Sound of Music is one of America's most loved, and most versatile, musicals, with classic songs such as "Do-Re-Mi," "My Favorite Things" and "Climb Every Mountain" that prove almost impossible not to sing along to. The musical, based on a memoir, tells the story of Maria Rainer (Kerstin Anderson), a girl who is slated to become a nun but in whom the Mother Abbess (Melody Betts) sees potential and a zest for life outside the convent walls. She wills Maria to take the much-needed job of governess for a nearby estate with seven rowdy, precocious children, and their taciturn, stately, military father, Captain Georg von Trapp (Ben Davis). Maria falls in love, first with the children, whose hearts she wins through music and by letting them have fun and freedom as children should have, and then with the Captain.
What stood out: All the actors brought a vivid, fresh flair to their characters, and helped flesh out this production's theme of "you have to look for your life." Kerstin Anderson plays Maria with a little of the wide-eyed innocence that Maria's character is known for, but more intuitive, hipper, dreamier and pluckier — and an incredibly believable and likeable teacher; a girl who clicks and finds her place, at last, with the von Trapps, and ultimately transforms into a vision of grace and beauty in her elegant Renaissance-like wedding gown from costume designer Jane Greenwood.
The kids, overall, steal the show with their crystal-clear voices and adorable yet conniving antics, but Iris Davies' performance as the matter-of-fact, bespectacled Brigitta had the audience on the edge of their seats waiting for her next words of wisdom that often ended up bringing Maria and the Captain closer together.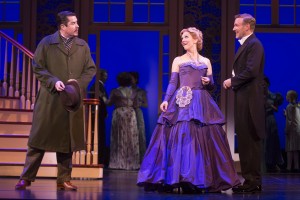 Your ads will be inserted here by
Easy Ads.
Please go to the plugin admin page to set up your ad code.
Merwin Foard offers comedic relief as the indulgent, tongue-in-cheek Max Detweiler, both family friend and political advisor. Paige Silvester as Liesl perfectly captures being 16, pouty, precocious and so ready for the next stage of life, but ultimately reminded that she is allowed to be a child; she makes a wonderful foil to Anderson's Maria as Maria settles down. Ben Davis is handsome and charming as he defrosts into the man Maria loves and the father of seven wonderful children — especially in an incredibly touching moment when he hears his children sing for the first time in years.
Douglas W. Schmidt's set is ambitious, alluring and bucolic, almost reminiscent of a fairytale with each scene dreamily darkened and hazed by a scrim. An eyelet lace theme is used on the walls of both the convent and the von Trapp mansion, which features massive windows and its classic staircase. The staircase is solid, but everything else is airy, making use of the space and making it appear much larger, as characters peer over the audience in search of beautiful Austrian sunsets.
Maria's gorgeous room, with its armoir, open window and the massive dark wood beams suggesting an attic, as well as some spectacular and impressive lightning, make the scene with the children crowding into the room for "The Lonely Goatherd" crackle to life. In fact, Natasha Katz' exquisite lighting added to the "storybook" feeling of elements leaping off the page (or stage) as well: In "Sixteen Going on Seventeen," Rolf (Dan Tracy) and Liesl have a joyful, impromptu dance, and all the light and world around them seems to go grey, but they are lit brilliantly, beaming like stars.
Final thoughts: This show is a crowd-pleaser and a gem. It has a rare ability to capture the hearts of an entirely diverse crowd of all ages, so I would highly suggest seeing it before the cast heads off on national tour. Even though we all know (spoilers) the classic ending of Maria ending up marrying Captain von Trapp, this production sells you on the tragic notion that maybe she won't — and your heart longs for her to stay. Go for the nostalgia of The Sound of Music, but stay to develop an appreciation for the new takes on the characters and themes.
Your ads will be inserted here by
Easy Ads.
Please go to the plugin admin page to set up your ad code.