The healthier revolution: A few of Chicago's top grass-fed, hormone-free spots to feel better about your burger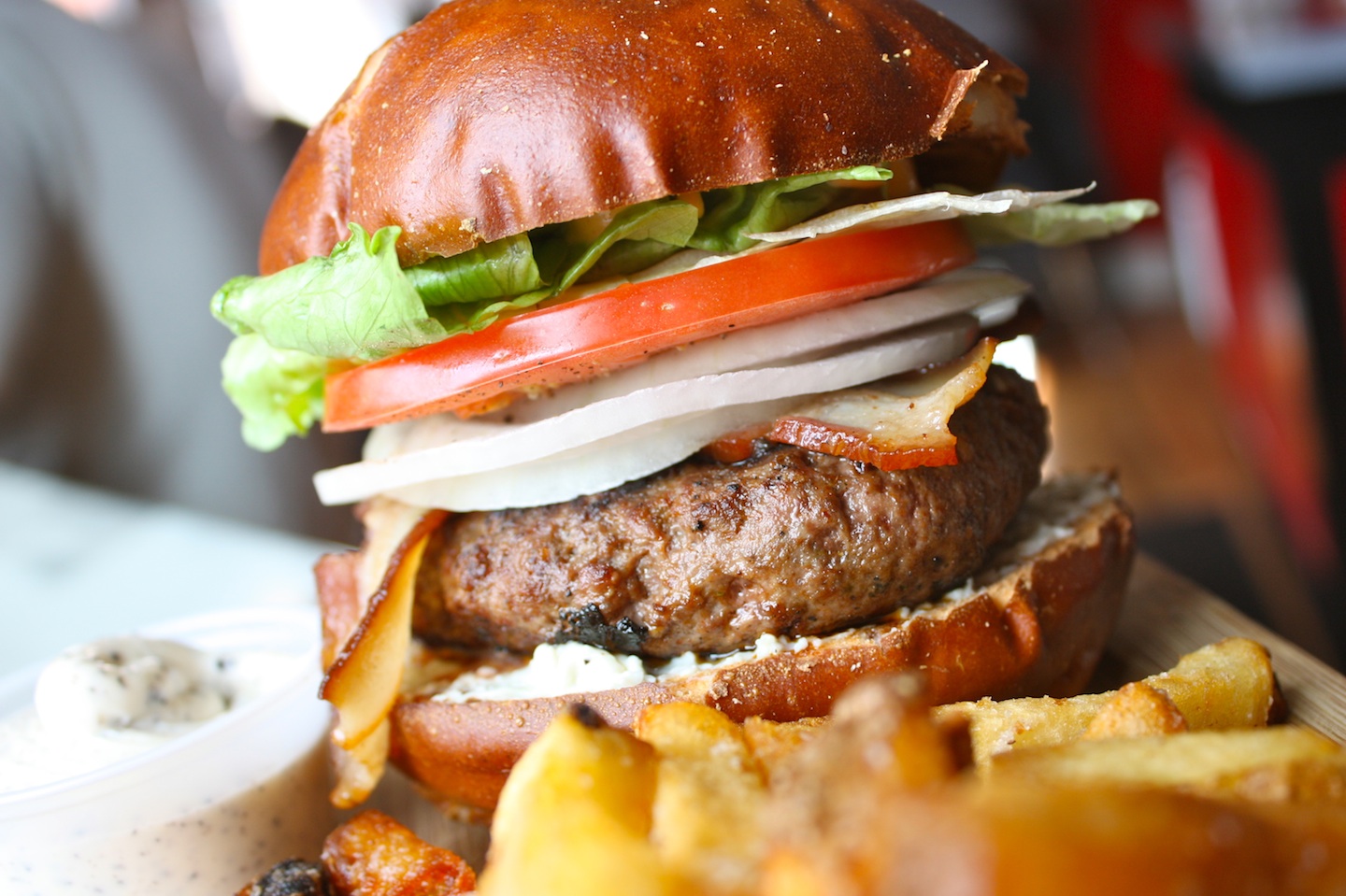 By Scott Hartge
Butcher and the Burger
1021 W. Armitage in Lincoln Park
www.ButcherAndTheBurger.com
Basic info: Butcher and the Burger has been a popular staple in the Lincoln Park area since its launch in 2011. Classically trained French chef Allen Sternweiler opened the restaurant after making a name for himself with the Chicago eatery Allen's New American Café. Butcher also operates a butchery service offering only the highest quality meats. "We always try to use local products and truly grass-fed meats," general manager Preston Owen says.
What they're known for: Butcher offers the freshest ingredients from an extensive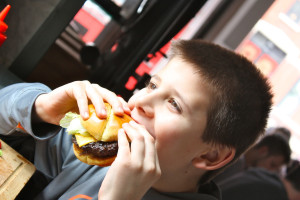 menu, allowing customers to create that perfect burger. You can choose spice blends ranging from a simple kosher salt and cracked pepper to a delicious Chicago steakhouse blend, curry-coconut-honey or Grandma's onion soup. They also offer an assortment of buns, traditional toppings and quality extras like Benton's Tennessee mountain-smoked bacon, wasabi mayo, Amish duck eggs and sautéed foie gras. If you aren't feeling like beef, feel free to sub in pork, American bison, sustainably farmed salmon or even Gulf Coast shrimp.
Bonus points: While you certainly have the potential to make your dream burger, don't be afraid to put your trust in one of their homespun favorites. To top it all off, grab one of their sweet custards or shakes.
DMK Burger Bar
2954 N. Sheffield in Lakeview
www.DMKBurgerBar.com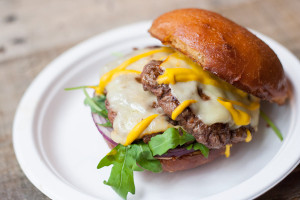 Basic info: DMK Burger Bar is a gourmet burger destination located just south of the hustle and bustle of Wrigleyville. There are two suburban locations and stands in Soldier Field as well. Besides delicious grass-fed burgers, they also boast a strong beer list and homemade sodas and shakes.
What they're known for: DMK is devoted to cooking up a memorable burger with a menu full of mouthwatering combinations. One can enjoy a classic that includes aged cheddar, smoked bacon, charred balsamic red onions and Rufus Teague's BBQ sauce; or maybe a hearty bison burger with fresh goat cheese and blueberry BBQ sauce; or a Southern-tinged burger with chorizo, guacamole, Sonoma jack, chipotle aioli, cilantro and onions. And, for the adventurous folks, grab the triple-decker DMK burger topped with their special sauce.
Bonus points: DMK also serves up turkey burgers, Colorado lamb and "the best damn veggie burgers that ever hit your lips." Don't forget an order of the mac & cheese.
Poag Mahone's
333 S. Wells in the Loop
www.PoagMahones.com
Basic info: Poag Mahone's serves up classic American grass-fed burgers in their saloon-style Chicago pub.
What they're known for: Poag's claims they have the perfect burger down to a science. Their juicy eight-ounce grass feds are served on toasted pretzel buns. They also offer dozens of toppings to satisfy your craving.
Bonus points: Hilariously, Poag Mahone stands for "kiss my arse" in Gaelic.
Grange Hall Burger Bar
844 W Randolph in the West Loop
www.GrangeHallBurgerBar.com
Basic info: Named as a "best new restaurant" in the city, Grange Hall is a farm-to-table burger bar that aims to "serve our guests as we would our own family."
What they're known for: Not only does Grange Hall provide customers with an assortment of burger possibilities (like the "BBQ picnic" with grass-fed beef, jalapeño jicama honey slaw, chipotle BBQ, pepper jack and fried avocado), they also include drink recommendations that complement your food choice (in this case, the Kentucky bourbon barrel ale).
Bonus points: Every Saturday and Sunday, Grange Hall transforms into a farmer's breakfast joint, offering delicious hearty favorites like biscuits and gravy, Texas French toast and various egg dishes.
Epic Burger
Six locations in Chicago
www.EpicBurger.com
Basic info: Opened by Chicago resident David Friedman in 2008, Epic has expanded to six Chicago locations and one more in suburban Skokie. Epic's goal: "To offer more people an opportunity to eat non-processed, all natural food at a reasonable price."
What they're known for: Epic, with a more basic but still satisfying menu, offers their fresh burgers and sandwiches without much of a wait and at exceptionally affordable prices.
Bonus points: Grab one of Epic's smoothies or milkshakes or bring an adult beverage of choice, as it's BYOB.
The Burger Point
1900 S. State in the South Loop
www.TheBurgerPoint.OrderSnapp.com
Basic info: Opened in 2011, the folks behind Burger Point are advocates for the ethical treatment of all animals. Their beef, chicken and turkey are never frozen and ground fresh in house.
What they're known for: While you can certainly build your own, the Burger Point offers some unique specialties you won't find elsewhere, like The Jersey Shore with house-made marinara, mozzarella and pepperoni on a brioche roll.
Bonus points: They also specialize in hot wings and hearty chili.