Chicago Insider: Jill Franczyk on five courses at Sepia, a love of Rick Bayless and the best live music venues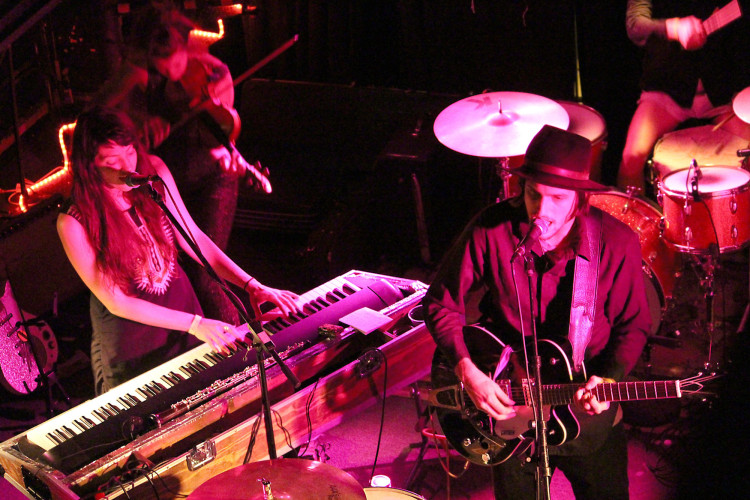 Your ads will be inserted here by
Easy Ads.
Please go to the plugin admin page to set up your ad code.
Name: Jill Franczyk
How long you've lived here: Ten years
What you like best about Chicago: The food and music scenes are definitely what keep me here. Live music can be found at multiple venues on any night of the week. From contemporary fine dining to innovative pub fare and cuisine from all corners of the globe, the options in this city are limitless. Combined with the friendly people and a stunning skyline, I find it hard to imagine living anywhere else.
Best meal you've had recently: A five-course prix-fixe dinner at Sepia in the West Loop. Best restaurant meal I have had. Ever. Longman and Eagle would come a close second.
Favorite big-name restaurant: Frontera Grill. I grew up watching Rick Bayless on PBS with my parents, so a little bit of nostalgia figures in here. I very much respect his passion for the different regional specialties of Mexico and the time he has spent traveling the country to educate himself on their food and traditions.
Favorite "hidden gem" restaurant: The Winchester, tucked back into the East Village/Wicker Park neighborhood. The emphasis is on the quality, not the quantity, and they utilize a lot of locally sourced ingredients. It's pretty new and a fun, fresh, fine-dining spot that also happens to be BYOB. The Belgian waffle at brunch is better than what I've had in Belgium.
Your ads will be inserted here by
Easy Ads.
Please go to the plugin admin page to set up your ad code.
Best sports bar to catch the game: Probably Kirkwood Bar in Lincoln Park, especially on a warm day when you can watch the game outside in their beer garden. I like Waterhouse in Lakeview too. It's always fun, especially for the Blackhawks.
A great night out with friends usually includes… sampling Chicago microbrews at Goose Island or Revolution Brewery; enjoying a bottle of our own wine at one of the fantastic BYOB restaurants in the city; live music at the Double Door, Metro, Subterranean or the Vic.
Favorite store or best shopping area: Damen Avenue in Bucktown and Division Street in Wicker Park, for independent retailers and eclectic shops. Definitely hit State Street if you are looking to power shop the big names.
The best way to spend a fall Saturday in the city: Stop by the Green City Farmer's Market in Lincoln Park for your last chance to get some fresh produce.
One thing every visitor must do here: Take one of the Chicago architecture tours during the day, then at night, stop by the Signature Room in the Hancock Tower to have a drink and watch the fireworks at Navy Pier.
Secret Chicago spot: Taking a tour of the Begyle Brewery in Ravenswood. They were really passionate, telling stories and making sure you have a good time. It's tasty beer, really affordable and they send you home with a souvenir tulip glass.
Underrated activity in the city: Visiting the Taylor Street/Little Italy neighborhood of Chicago. This area has grown with new restaurants, bars and shopping in recent years.
What's the one place you hear great things about but have yet to try: I've heard wonderful things about Alinea for an extravagant multi-course meal for a special occasion. The Bedford is a bar that was built into an old bank vault on Division that sounds really cool too.
Your ads will be inserted here by
Easy Ads.
Please go to the plugin admin page to set up your ad code.