The Chicago Insider: Bobby Gonzalez on the Purple Pig, Rick Bayless and dancing at The Underground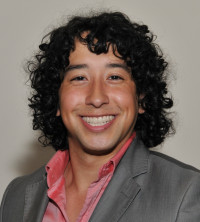 Your ads will be inserted here by
Easy Ads.
Please go to the plugin admin page to set up your ad code.
Ever wish you had an active local's opinion on how best to enjoy your own city? We have too, so here are some answers
Bobby Gonzalez
How long you've lived here: I've lived in Wicker Park for going on six years now, but back and forth from Northwest Indiana to Chicago's South side my whole life.
What you like best about Chicago: Its diversity and public transportation. Everyone brags of all you can
do in one day in California, but in Chicago I can travel the world's best flavors in one day without stepping foot into a car! From River North to Chinatown, Greektown to Pilsen, and Lincoln Park to Hyde Park, there's always an EL to catch!
Best meal you've had recently: Everything from the Purple Pig! The pig's ear with crispy kale, pickled cherry peppers and a fried egg is decadent, and I can throw down at least six of the chicken thigh kebabs, but sitting back with a glass of vino and popping chorizo-stuffed olives is pure heaven!
Favorite big-name restaurant: Frontera Grill. My favorite cuisine is authentic Mexican food, and I've grown up watching Rick Bayless on WTTW with my dad since I was a teenager. I even make his salsas at home from his recipes on his website. From the unique mole sauces to the freshest ceviche, Rick Bayless never disappoints.
Your ads will be inserted here by
Easy Ads.
Please go to the plugin admin page to set up your ad code.
Favorite hidden gem restaurant: The patio at Cafe Ba-Ba Reeba! Tapas, paella and the best sangria make for the best summer day.
Best sports bar to catch the big game: The Anthem. Beer, Velveeta-stuffed burgers and watching the Bulls on a 190-inch projection screen. Priceless.
A great night out with friends usually includes… drinking margaritas on Big Star's patio, dinner at Sunda, and dancing the night away at The Underground.
Favorite store or shopping area: Grandstand in Bridgeport. It's the target for sports fans!
The best way to spend a summer Saturday in the city: Pack at least three coolers with the tailgating necessities and head to Comiskey Park (yes, you can still call it that) to watch the White Sox. Don't forget a breaded steak sandwich from Ricobenes on your way home.
One thing every visitor or new Chicagoan must do: Take an architectural boat cruise.
Secret Chicago spot: Skyway Hot Dogs on 95th and Ewing on Chicago's South side. No foie gras, or duck-fat fries. Just true Chicago-style hot dogs. I can honestly say I haven't had a better Chicago hot dog yet.
Underrated activity in the city: Segway tours. I think they're one of the best ways to see Chicago, and I'm surprised at the amount of my friends that haven't had the experience. I recommend Absolutely Segways. Their tour guides are incredibly knowledgeable of Chicago and super fun! Arguably the best tour in the city!
Your ads will be inserted here by
Easy Ads.
Please go to the plugin admin page to set up your ad code.