Chicago Insider Monica Reyes on the Duck Inn, discovering unique neighborhoods, and bargains at Akira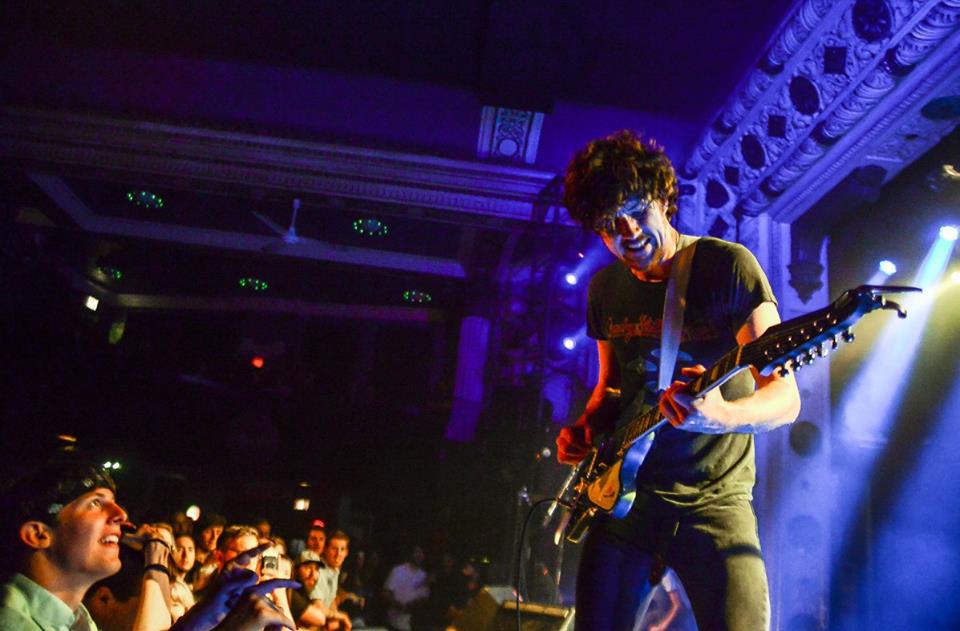 Monica Reyes
Concierge at The Wit Hotel
How long you've lived here: 27 years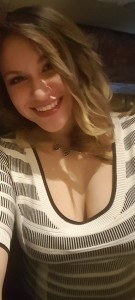 What you like best about Chicago: I've lived here my entire life, and the thing I have always liked best about Chicago is the fact that you can easily cross over from one neighborhood to the next and experience the city in an entirely different way. It's difficult to get bored of this city because getting out of your usual rut is just a train or bus ride away. For example, I grew up on the southwest side around a lot of blue-collar families where there wasn't much to see or do besides join a club sports league at a local park and hang out at your favorite dive bar afterwards (shout out to Guide's Sports Bar).
Once I began high school and started taking the train to different areas of the city, I discovered that every neighborhood has its own unique culture. If I'm in the mood for a quiet and relaxed afternoon, I might head to Hyde Park on the south side and hit a local cafe followed by a walk around the area to enjoy the gorgeous homes and foliage around one of the city's oldest neighborhoods. If I'm in more of a dancing mood, I can head directly north of that area to Boystown and shake it 'til the wee hours of the morning. It's never the same thing twice!
Erie Cafe is a classic Italian steakhouse where you can really sense the Chicago history right when you walk through the doors.
Best meal you've had recently: Definitely at the Duck Inn in Bridgeport. This restaurant's a bit off the beaten path, but totally worth the trip. Chef Kevin Hickey is amazing, and I highly recommend first timers experience the rotisserie duck (needs to be ordered in advance). I'm also a huge fan of the spot prawns.
Favorite big-name restaurant: The Girl and the Goat. I love this place because chef Stephanie Izard has created one of the most innovative menus in the city. The fact that it's been six years since this place opened and it's still extremely difficult to get a reservation during prime-time hours is a true testament to how good it really is. Despite its popularity, the atmosphere isn't at all pretentious, and because everything on the menu is served in portions that are meant to be shared, it won't break the bank.
Favorite "hidden gem" restaurant: It's hard to find many hidden gems in River North these days because of the area's popularity, but I would certainly consider Erie Cafe, a classic Italian steakhouse, deserving of that title. E.J. Lenzi, one of the restaurant's founders, is the grandson of Gene Michelotti, co-founder of Gene & Georgetti, which has been a Chicago favorite for 75 years, and you can really sense the Chicago history right when you walk through the doors. There are around 45 steakhouses in the River North and Gold Coast areas alone, and I can honestly say these guys serve one of the best cuts of meat I've ever had.
Akira has quality clothing that mimics designer styles, but at much more reasonable prices. Plus there are sales racks out year round.
Best sports bar to catch the game: Lion's Head pub in Lincoln Park. It's a great place to catch a daytime Blackhawks game. Night games during DePaul's school year can get a little crowded though.
A great night out with friends usually includes… drinks and live music. With the outdoor streetfestivals wrapping up for the year, I'm trying to squeeze in as much outdoor music time as possible. Hollywood Casino Amphitheatre in Tinley Park puts on shows all through September, and there's even a free shuttle that will take you there and back from Reggie's Rock Club. Once it's time to return to the indoors, I try to regularly check on what's going on at some smaller local venues such as the Metro, House of Blues, Cobra Lounge and Bottom Lounge. You can usually find tickets to shows at any of these spots for a decent price.
Favorite store or best shopping area: Akira. With everything in Chicago seeming to grow more expensive by the minute, I'm a big sucker for a good bargain. They have quality clothing that mimics designer styles, but at much more reasonable prices. Plus there are sales racks out year round. Akira has many convenient locations around the Chicagoland area.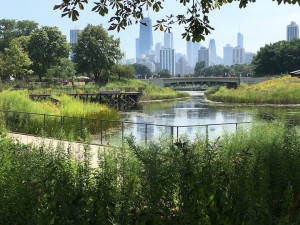 The best way to spend a fall Saturday in the city: Once again, I'm a big fan of enjoying the outdoors in Chicago for as long as I possibly can. We have so precious few months here where you can tolerate being outside for an extended period of time before freezing to death. I'd head to Stanley's Kitchen and Tap in Lincoln Park to fuel up on some delicious comfort food, then walk it off around Lincoln Park Zoo. It's a great place to wander around and enjoy the lovely changing leaves.
One thing every visitor must do here: Take the L to a neighborhood outside of the Loop and River North. I'm a huge advocate of experiencing new places as the locals do. You will save time and money with our amazing transit system and get a bird's-eye view of the neighborhoods on your way. A few of my favorite areas to roam: Wicker Park (Blue Line), Lakeview (Red or Brown Line) and Lincoln Square (Brown Line).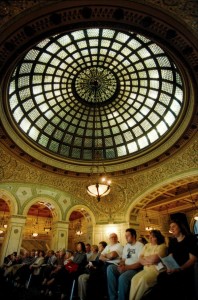 Secret Chicago spot: Emerald Loop. It's a good old-fashioned Irish pub hidden in plain sight of the Loop. It's my go-to after a long day's work. The service is always excellent, and they have great food and a variety of options.
Underrated activity in the city: Visiting the Chicago Cultural Center. There's always something cool going on there, and the building itself is just gorgeous. If you're lucky, you can sometimes catch the angelic voices of the Chicago Children's Choir's most elite singers rehearsing on the fifth floor.
What's one place you hear great things about but have yet to try? I'm ashamed to say I've yet to visit the Museum of Contemporary Art. I was so mad at myself for missing the David Bowie exhibit a few years ago.