The Big City Blog: A look at some great local art shows happening this summer in Chicago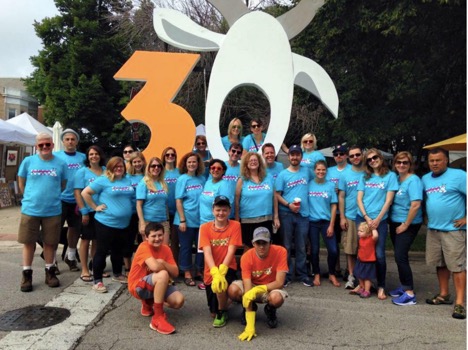 By Kelly Cunningham
Public Spaces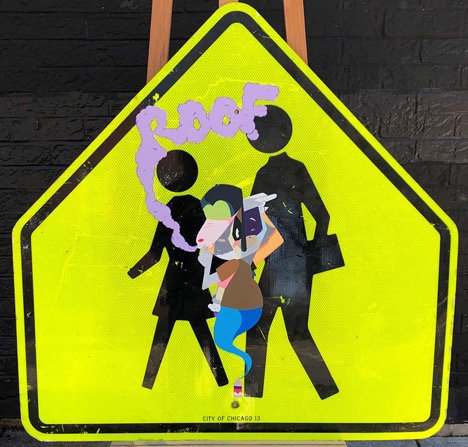 1389 N. Milwaukee Ave.
May 3-June 23
j2gallery.com/exhibitions
Public Spaces is a group exhibition that features the studio works of artists known for their work in the public domain. The exhibit is curated by Kaitlyn Miller and features artists such as YAMS, Russell Muits, Tony Passero, RenO Franczek, Jordan Miller, Jim Bachor, Marcos Ramos Enivo, Czr Prz, Ava Grey and Ali Six. Many of the artists are known for murals around Chicago. The exhibit explores the way their work out in the public connects to their work intended for display in private and personal settings.
Logan Square Arts Festival
2620 N. Milwaukee Ave.
June 28-30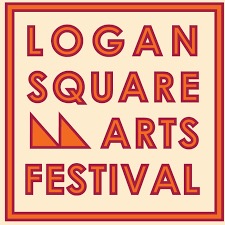 Logansquareartsfestival.com/
Closing out the month of June, the Logan Square Arts Festival is celebrating its 10-year anniversary with visual art, performance art and two stages of live music. In addition to a plethora of local artists, the festival is also working with Logan Square Preservation, an organization that preserves historic and culturally important buildings in the Logan Square neighborhood.
Wordplay
Woman Made Gallery
2150 S. Canalport Ave. #4A-3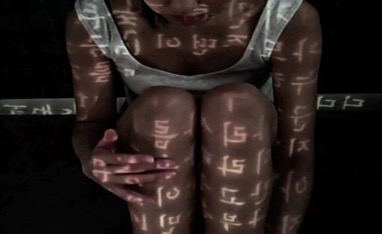 July 6-28
Womanmade.org/artwork/wordplay/
During July, Woman Made Gallery is presenting Wordplay. The exhibit explores the ways in which text and images can be used in art to convey messages and create change. The exhibit features a variety of mediums and topics ranging from poetic to political. Jurored by Vernita Nemec, Wordplay features artists such as Angela Amias, Naomi Hart, Emily Beck, Jenna McDanold and many more.
Separate Waves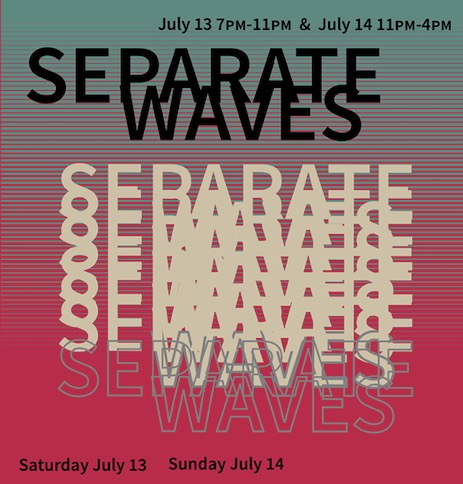 1821 W. Hubbard, Suite 307
July 13-14
Separatewaves.com/
Separate Waves aims to emphasize the uniqueness of each individual as well as their situatedness in a shared time. Many of the works featured in this show were created not only in the at the same time, but also in the same space. Ranging from acrylic paintings to generative art, pen and pencil drawings, and several styles of printmaking, all the works of art in this exhibit explore the use of line, color and process. Several musicians, including Jake Victor, will also perform at this two-day event.
Artfest Michigan Avenue
Tribune Tower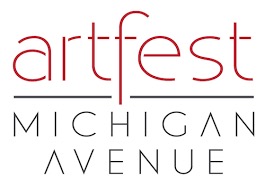 435 N. Michigan Ave.
July 19-20
Amdurproductions.com/event/artfest-michigan-avenue-2019/
This free, two-day festival features more than 100 juried artists right downtown. Held at the Tribune Tower, attendees can walk along the Chicago River while viewing a wide variety of fine art. The event takes place from 10 a.m.-5 p.m. both days.
Bucktown Arts Festival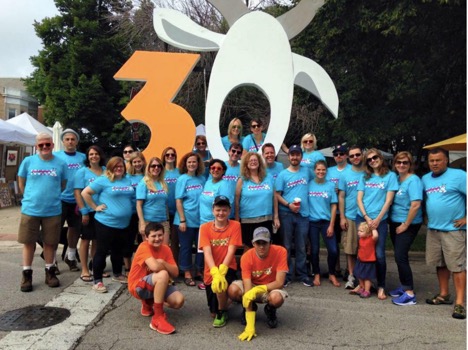 Holstein Park
2200 N. Oakley Ave.
Aug. 24-25
Bucktownartsfest.com/
Closing out the summer is the Bucktown Arts Festival. Not only is the festival free, but it is non-profit and run entirely by volunteers. Profits are used to fund arts education in the neighborhood, including art and music classes held at Holstein Park. Featuring 190 artists, this event has been going strong for better than 30 years.