The Big City Blog: When playing host in Chicago, how much can you pack into one weekend?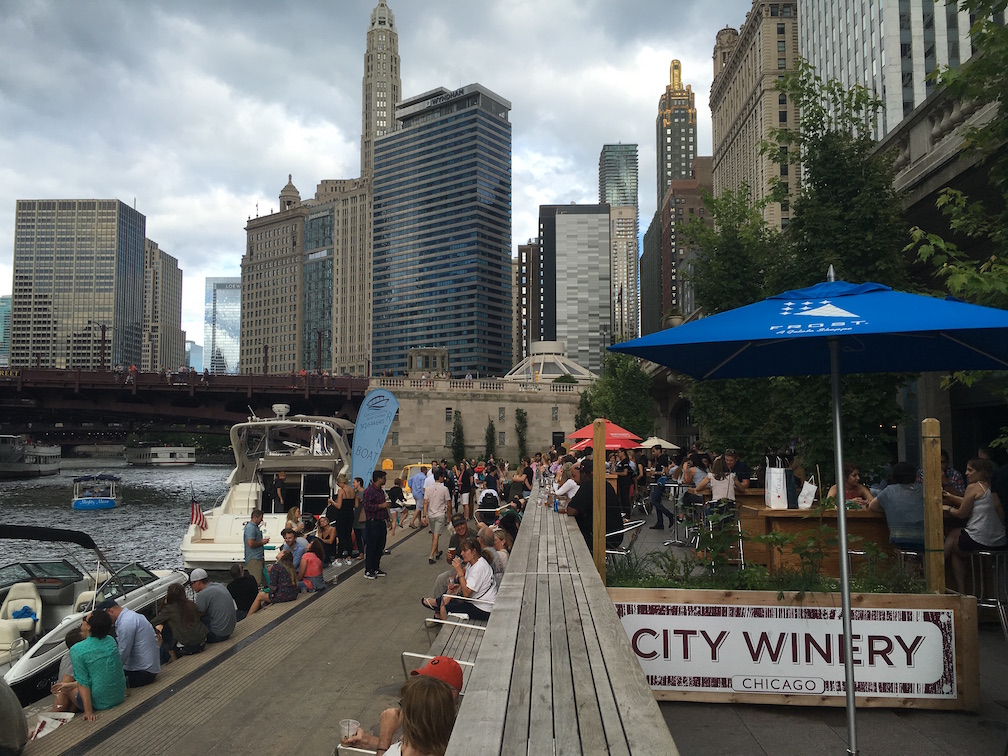 Your ads will be inserted here by
Easy Ads.
Please go to the plugin admin page to set up your ad code.

By Trent Modglin
My family and I like host people at our house in Chicago. A lot of people. And often. At one point toward the end of the summer, I counted five out of six weekends that our guest room was filled.
Part of it, I'd like to think, is that we enjoy showing off the city — and we're good at it. So when my wife's aunt and uncle from Florida visited Chicago for the first time in 20 years recently, and it was their idea to press on and see as much as possible, who were we to argue?
Here's a quick look at what we managed to pack into a little more than 48 hours:
Chicago's First Lady — One of the most consistent answers I see from my "Chicago Insiders" in every issue is the recommendation to take an architecture river tour. And Chicago's First Lady, operated in coordination with the Chicago Architecture Foundation, is as well-regarded as any. Great blend of Chicago history, architecture and humor. And plenty of opportunities for Instagram-worthy pics.
Lou Malnati's — If you haven't heard of Lou's, well, there's still hope for you yet. This chain is on the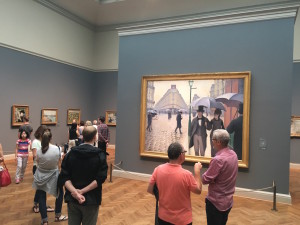 Mt. Rushmore of pizza establishments. The crust, something to write home about.
Art Institute — You can honestly lose a day here. Multiple days, really. The museum is just that vast and impressive. My wife's aunt mentioned several times about how it was at the very top of her list, and after one glimpse of her face as we strolled through the Georges Seurat and Vincent van Gogh exhibits, I understood.
Your ads will be inserted here by
Easy Ads.
Please go to the plugin admin page to set up your ad code.
Wishbone — One of our go-to brunch spots in Lakeview. Great omelettes and juices, and plenty of Southern/Cajun favorites.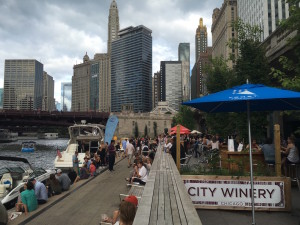 The Riverwalk — This new strip along the Chicago River is a gem beneath the city. We had such a good time spending a sunny Saturday watching boats from the umbrella-covered tables at Tiny Hatt and City Winery that we found ourselves back on Sunday, this time at O'Brien's, soaking up the vibe and telling stories.
Millennium Park — About the only thing I don't like about Millennium Park is how quickly it goes from being a summer hangout to a destination for ice skating and hot chocolate. But that's Mother Nature's fault. I find that watching tourists here seems to reaffirm my appreciation for all there is to do.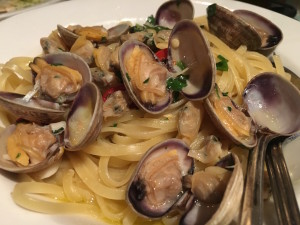 Quartino — Routinely one of our favorite spots downtown for dinner, Quartino is casual, busy and consistently spectacular. The tortellini may be the best in the city, carafes of house wine are affordable and the small-plates Italian menu is meant for sharing, which is a good thing. A very good thing.
The Signature Lounge atop the Hancock — The 360 Chicago observatory on the 94th floor is great, and the Signature Room on the 95th is one of the more famous places to eat in all the city, but our relatives were looking for a spot to grab one more drink and capture a unique view of the sunset. And this 360-degree lounge, perched more than 1,000 feet above the Magnificent Mile, certainly qualifies.
Your ads will be inserted here by
Easy Ads.
Please go to the plugin admin page to set up your ad code.