The Big City Blog: Lincoln Park Zoo appeals to more than families this summer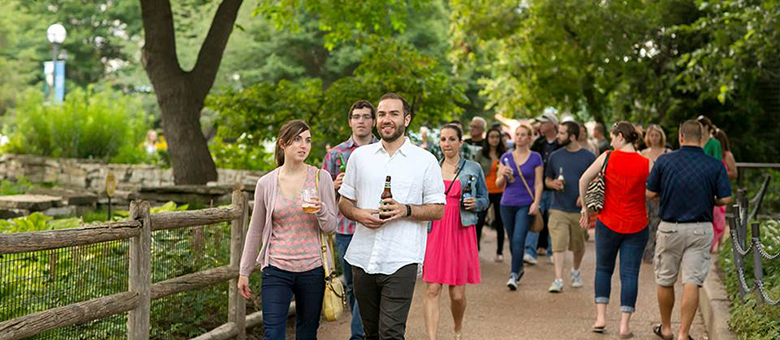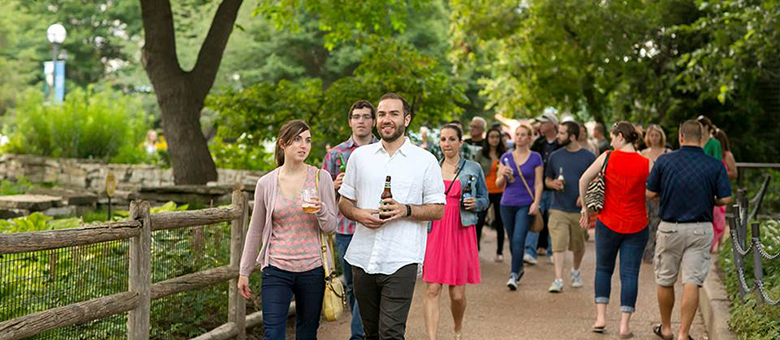 By Trent Modglin
I tend to brag about Chicago. A lot. Pretty much to anyone who will listen. And even to those who won't, headphones and looks in the opposite direction be damned.
When you live in a city as diverse and spectacular and active as Chicago, a little pride is allowed, encouraged even. But Chicago has so much to offer, it sometimes can be a problem taking things for granted, especially in the summer months. Like how great it is to be in Wrigley Field on a Friday afternoon in July, street festivals every weekend, the glorious lakefront, and all the restaurants and bars that suddenly are alive with sidewalk patios and tucked-away beer gardens.
One such destination that is often taken for granted — but shouldn't be —and doesn't roll off the tongue when people talk about the best places to visit in Chicago in the summer is Lincoln Park Zoo.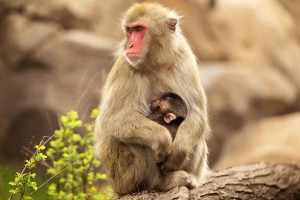 I realize the zoo probably isn't on the radar for a lot of 20-somethings. It wasn't for me either at that age, unless I was biking a shortcut to the flag football fields off North Avenue on a Thursday night. But for young families, it's a treasure.
And, it's free. How many quality venues in a major city can you say that about? We have a dynamic zoo, open 365 days a year, minutes from downtown, nestled amidst a beautiful park. And it costs absolutely nothing to walk through the gates.
I recently took my 2-year-old son there on a random Thursday and loved his reaction while coming face to face with all the animals from the dozens of books we read to him at home and the handful of stuffed characters lining his crib. Having him roar at the lions and giggle as a monkey swung from tree to tree was a highlight of my week.
But Lincoln Park Zoo is not just for parents and their children. Far from it, actually. Credit their marketing team, as they have worked hard in recent years to create entertaining events for all ages. Here are a few worth noting if you're looking to try something a little different this summer — and then have more to brag about Chicago.
Adults Night Out (June 2, July 21, Sept. 8) — No kids allowed, this after-hours event offers unique animal chats, live entertainment and cash bars throughout.
Yoga at the Zoo (June-September) — Outdoor yoga classes in one of the city's more scenic settings: the zoo's Nature Boardwalk.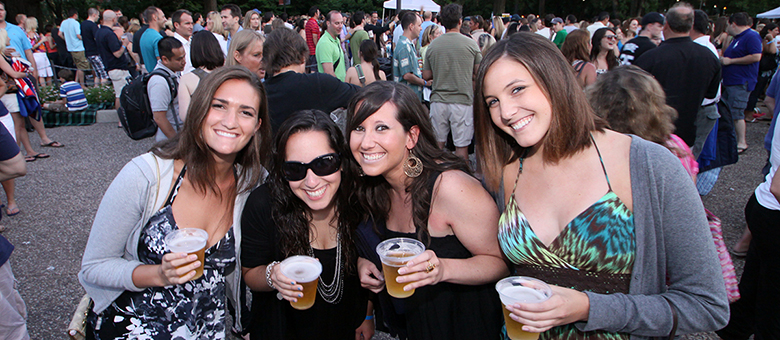 Brew to be Wild (June 17-18) — Adults can enjoy a selection of more than 75 specialty brews from 35-plus local and regional breweries, alongside animal encounters and other fun, after-hours options like lawn games, DJs and food stations.
Locally Sourced at the Patio (Wednesdays from June-August) — This is a chance to experience the best in local music, beer and food in a landmark setting. Sponsored by Half Acre Beer Company and featuring music programmed by the Old Town School of Folk Music.
Bites, Blooms & Bourdeaux (July 29) — A summer evening of wine, music and gourmet bites set amidst the zoo's lush gardens.