Friendly, unfussy, and serious about music: Hanging with Marshall Nelson from the Redhead Piano Bar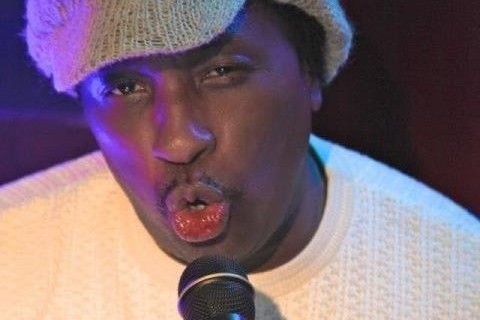 By Emily Clement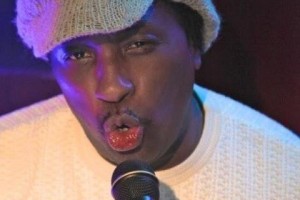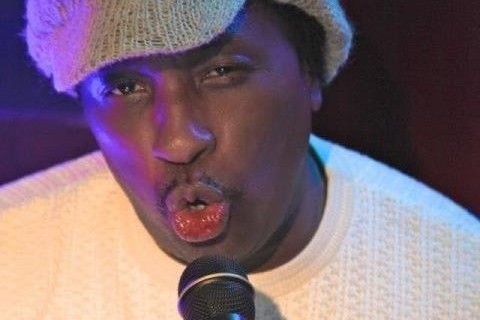 Marshall Nelson, one of the piano players at the Redhead Piano Bar, was born with a propensity for music; he could play any instrument he picked up. His musicality is no surprise, given his family history.
"All my ancestors were musicians and performers, so it's in my blood," he tells me while preparing for a recent weekend set. "I used to watch my mother perform."
He has an air of familiarity with the piano that only comes from years of experience. He began taking piano lessons at the age of eight, but even before that, the church was his classroom.
"Church was the most fertile learning environment," Nelson says. "It's what gave me my rhythm, my funk, my range."
When I ask who influenced him, Nelson spouts off a kaleidoscopic list of musicians. The Temptations, Harry Chapin, Andrew Lloyd Webber, James Taylor and Kool and the Gang, whom he toured with, all make the cut.
While Nelson is setting up his equipment, a group of women come up to the piano and ask for a picture with him.
"It's her 50th birthday," one woman exclaims, pointing to another.
"I'm 57," the other says, more quietly.
Nelson obliges them and gets right back to business. That's the kind of place The Redhead is — friendly, unfussy and serious about music.
If you want a seat around the piano, you'll have to get there early. When I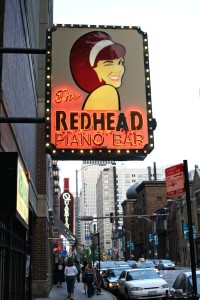 arrived before 8 p.m. on a Friday night, the best seats were already spoken for, and the bar was starting to fill up. By 9:30, it was packed.
Nelson has been playing at The Redhead every week for about three years. He recounts the night a man came in, put a $20 bill on the piano, and requested "Piano Man." The man then apologized, took the $20 back, and put a $100 bill down in its place. He requested "Piano Man" for the rest of the night, and Nelson left with $1,300 in his pocket.
Though he plays at other venues throughout the city, he says The Redhead is "by far" his favorite.
"Well, if you're in the piano bar business in Chicago, and you aren't playing at Redhead, you're not really in the business," Nelson says. "It's the quintessential piano bar. It stays true to the piano bar tradition."
It certainly is a classic. The bar itself is a small place, just a few steps down from Ontario Street. The walls are a dark red and covered with photos of musicians and movie stars of generations gone by. The ambiance is sophisticated and cozy without being try-hard. The servers are very attentive, and the drinks are stiff.
I leave Nelson to his first set, and once he gets going, the party really starts with "suburban moms standing on chairs, singing at the top of their lungs." The bar fills to bursting as the night goes on, and Nelson plays through it all, offering a range of crowd favorites, his favorites, and a healthy dose of Billy Joel classics.
"I've learned how to be a chameleon," Nelson says. "I was born to be an artist."
The Redhead Piano Bar is located at 16 W. Ontario in River North. www.RedheadPianoBar.com