Chicago's Signature Dishes: Charred broccoli and ricotta agnolotti at Epic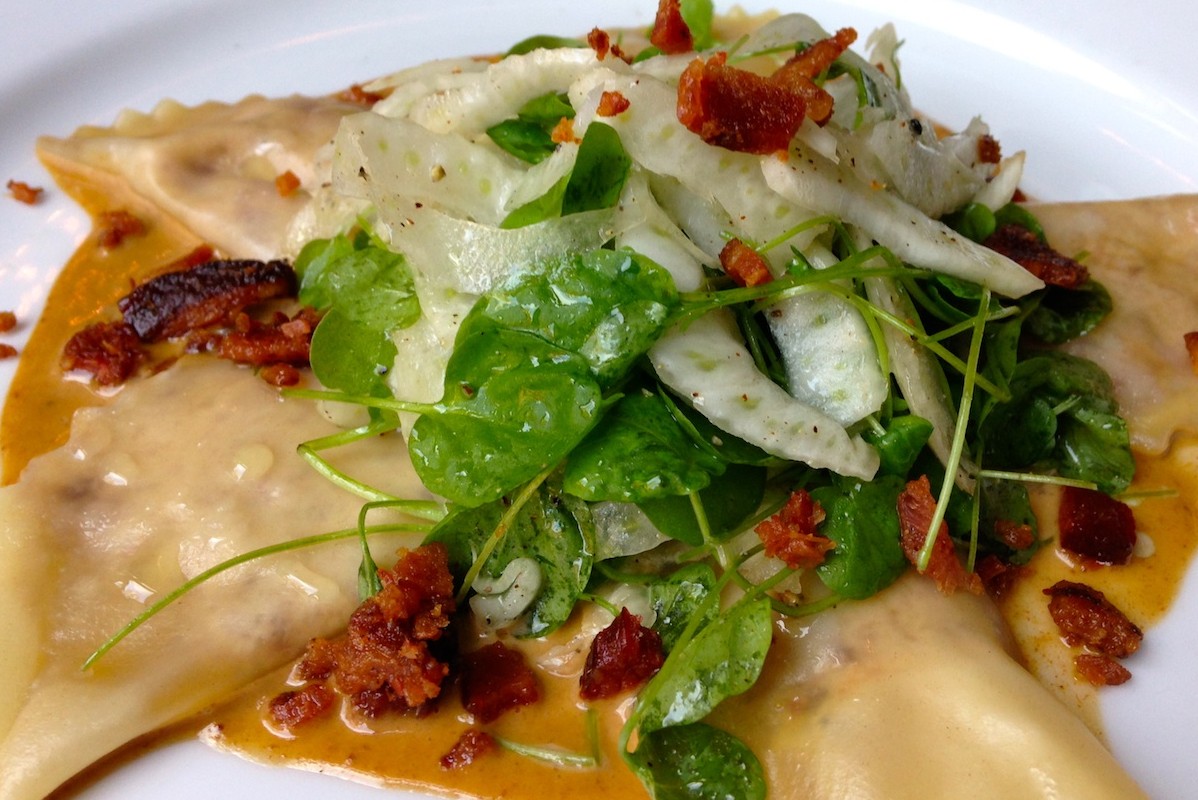 By Trent Modglin
Epic
112 W. Hubbard in River North.
www.EpicRestaurantChicago.com
The contemporary, industrial feel and low lighting in what is a cavernous space create a uniquely high-end ambiance. Translation: Epic doesn't resemble any other restaurant in Chicago, and its three distinctly different levels (including a rooftop lounge) only add to the allure.
Ricotta agnolotti 
Along with the parmesan gnocchi, this is where Epic separates itself from other restaurants in the handmade pasta department. The tender pasta, stuffed with just the right amount ricotta cheese, rests atop a decadent lobster reduction and is topped with cripsy bacon, fennel, watercress and black truffle. Light and rich at the same time, it's a delightful combination.
Charred broccoli
This is not your mother's broccoli. Or your father's for that matter. And the simple fact that broccoli made it to the Signature Dish page is a major testament to just how well Epic's chefs prepares this side. The broccoli is steamed, then lightly charred and topped with a combination of caramelized shallot, sunflower seeds and tarragon butter, providing a plethora of flavors. If broccoli could ever be labeled as rich, buttery goodness, this would be it.