Signature Dishes: Stuffed strawberry cheesecake French toast at Wildberry and lamb tacos at Nacional 27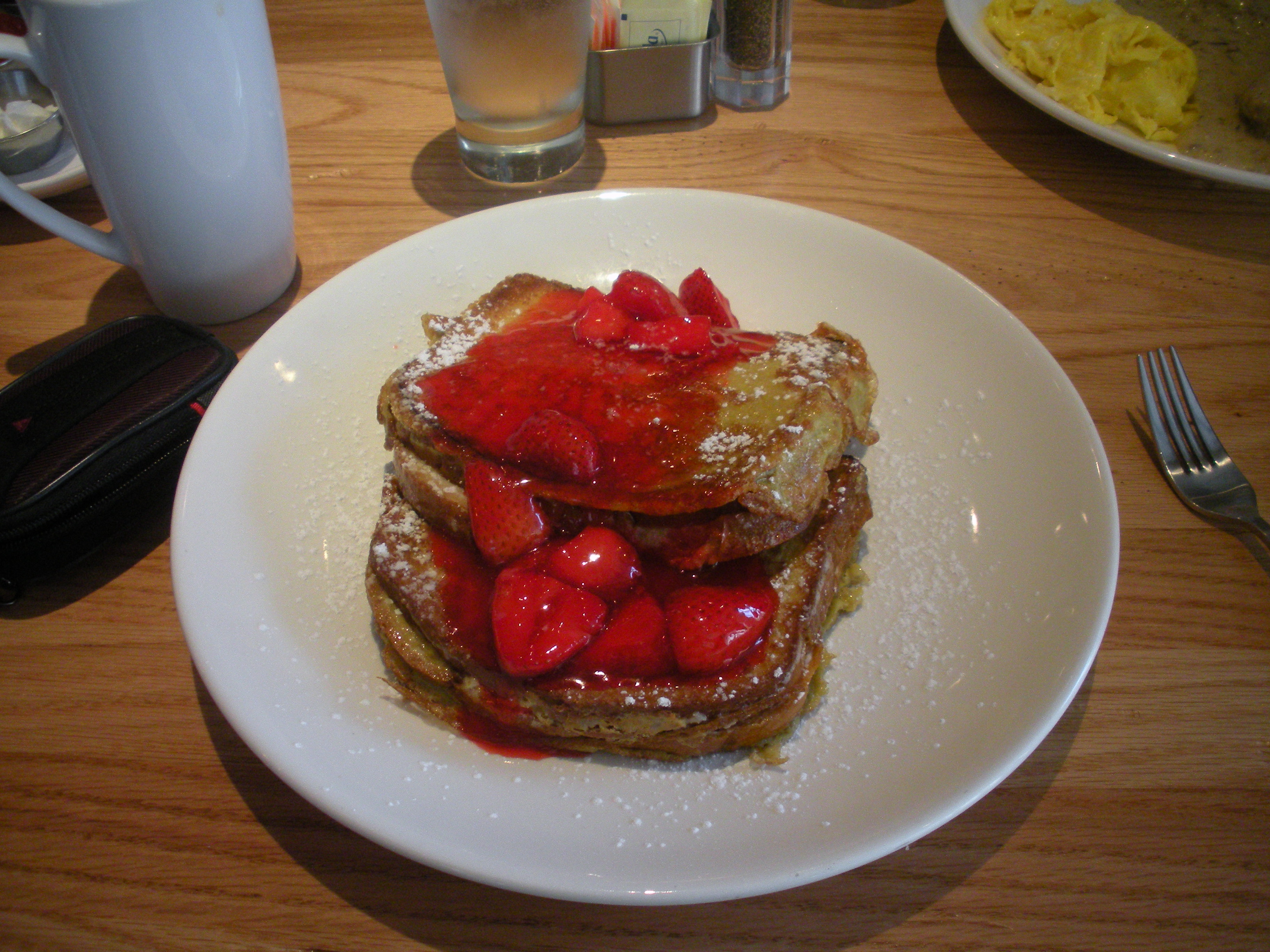 Your ads will be inserted here by
Easy Ads.
Please go to the plugin admin page to set up your ad code.
An inside look at a pair of standout dishes from two popular city establishments
WILDBERRY PANCAKES AND CAFE
130 E. RANDOLPH
(312) 938-9777
www.WildberryCafe.com
Locally-sourced ingredients and food made from scratch in-house give Wildberry its unique character. This breakfast and lunch gem serves up traditional fare with a twist, as well as creative new cuisine — and it will keep you coming back for more. A couple from Denmark at the next table over sat down for their third breakfast in a row at the restaurant. The Prudential Plaza location downtown is the newest addition to the Wildberry family, bringing the count up to three.
STUFFED STRAWBERRY CHEESECAKE FRENCH TOAST
This dish has a long history within the Wildberry world. What began as delectable cheesecake made by the pastry chef in the owner's first restaurant followed the chef and morphed into the sweet and smooth version of French toast we savor today. Ample cheesecake filling oozes out from between the bread with every delicious forkful. There's no cherry on top here — this dish does it better with sliced strawberries and strawberry sauce gracing the top of the toast. A sprinkle of powdered sugar rounds out the dish to supply just the right amount of sweetness, and the portion is enough to keep you full for hours, possibly with some left over for lunch so you can indulge all over again.
OREO S'MORES PANCAKES
What's better than fresh s'mores? Fresh Oreos crushed on top, all served on piping hot pancakes! Inspired by owner George Archos' childhood memories of campfire s'mores, this wildly popular breakfast dish melds two favorite childhood treats into a rich, sugary morning-time confection that is not to be missed. Thick, fluffy buttermilk chocolate chip pancakes are smeared with the good stuff — sticky marshmallow fluff, chocolate sauce and Oreo crumbles. You'll be transported back to days of yore around the campsite with this dish. It tastes exactly like s'mores and leaves you full but craving so much more.
Your ads will be inserted here by
Easy Ads.
Please go to the plugin admin page to set up your ad code.
— JENNIFER BILLOCK
NACIONAL 27
539 N. STATE STREET
(312) 467-9696
www.n27chicago.com
Named for the 27 Latin American countries, you can expect an inviting array of delectable Central and South American dishes at this lively River North hotspot. Along with homemade sangria or a mojito, enjoy live Latin music, DJs and dancing on the weekends and even free salsa lessons on Thursdays. But this is about the food, so let's get back to it, por favor.
TINY TACOS: BARBECUED LAMB AND SHRIMP AND SCALLOPS
The sharing of tapas at the table is all the rage these days, and Nacional 27 does it up right, as a good portion of the menu is made up of
sharable, and affordable, small plates, giving you an opportunity to spoil your taste buds with more options. We actually enjoyed four different variations of the tiny tacos, but we're going to rave about two here. The taco shells are incredibly light and crispy, which contrasted nicely with the tender meat and seafood. The shrimp and scallops taco came with avocado, lime and romaine lettuce, while the barbecue lamb was lathered in guava, organic agave and avocado salsa. Both were bursting with flavor and accented just right.
CHORIZO AND CARNITAS EMPANADAS
In sticking with the tapas trend, we chose three different empanadas to share becaus
e, well, we didn't want one to be lonely on the plate. Admittedly, we might almost consider ourselves empanada snobs, if there were such a label. We simply have to try them at any Latin American restaurant we frequent in order to set up an honest comparison, if only for ourselves. The verdict: Nacional 27's version would easily rank up among the favorites. Again, perfectly flaky and crisp, not to mention warm to the touch. The chorizo empanada had a good balance of garlic and paprika blended with the ground pork sausage and queso fresco, then drizzled with a pickled jalapeno cream. The carnitas empanada consisted of tender, shredded suckling pig, served up with tomatillo, black beans and a jalapeno-chipotle cream to provide just the right kick. Muy bien, indeed.
— TRENT MODGLIN
Your ads will be inserted here by
Easy Ads.
Please go to the plugin admin page to set up your ad code.