Chicago's hidden gems: Goorin Brothers hat stores, Hopleaf and Gemini Bistro specials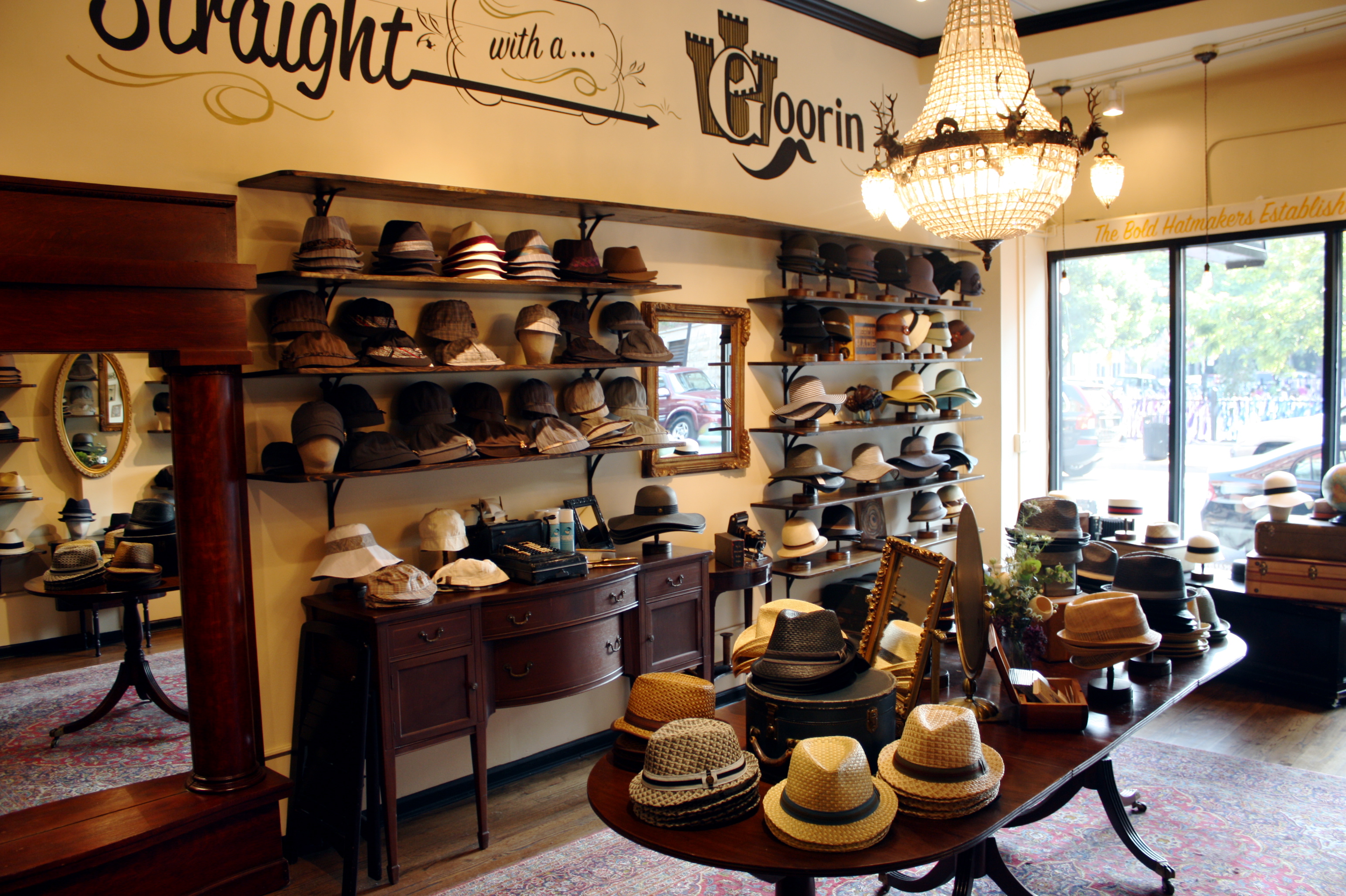 Your ads will be inserted here by
Easy Ads.
Please go to the plugin admin page to set up your ad code.
If you're searching for that certain out-of-the-way experience that represents true Chicago, we've got you covered
GOORIN BROTHERS HAT STORES
Hats continue to be the most popular accessory in fashion. Whether you are attending a local baseball game, on your way to a black tie event or just trying to keep your head warm during the winter, there is always a hat appropriate for every occasion.
Goorin Brothers, with a strong Chicago presence in a pair of popular, trendy neighborhoods, provides a unique experience for shoppers in search of the perfect lid.
"The Lakeview location seems to be more family-oriented, with a diverse mix of regular customers," says general manager Drew Deardorff. "Our Wicker Park location seems to attract more tourists as well as the indie-rock, alternative crowd."
Goorin Brothers has an extensive collection of hats, with over 350 styles for customers to choose from, such as flat caps, ball caps and fedoras just to name a few. The stores are designed with an open floor plan, giving shoppers the opportunity to view hundreds of hats positioned on stores walls, and it's not uncommon to see customers trying different looks while posing in front of the many mirrors that surround the store. This makes for a fun, casual experience in contrast to the many retailers that prefer private, closed-off fitting rooms.
"We try to offer a Goorin experience," Deardorff says, "where customers can feel comfortable while trying new things."
Lakeview: 3243 N. Broadway. Wicker Park: 1533 N. Milwaukee.
For more information, visit www.Goorin.com
— JERONE TYLER
GEMINI BISTRO'S PRIX-FIXE DINING SPECIAL FOR THEATRE-GOERS
Gemini Bistro, known for its contemporary American cuisine with French and Mediterranean influences, offers a three-course prix-fixe dining menu, perfect for the theater-going crowd. Nearby theaters include the Royal George Theatre, the Steppenwolf Theatre, Victory Gardens Biograph Theatre and The Apollo Theatre, all within a short walk of the Lincoln Park restaurant.
Your ads will be inserted here by
Easy Ads.
Please go to the plugin admin page to set up your ad code.
Gemini Bistro's prix-fixe, available nightly between 5 p.m.-6:30 p.m. for $32 per person, includes a choice of starter and entrée, with dessert and wine pairings available for an additional $23 per person. Choices include Yia Yia's salad, creamless tomato soup and sweet pea risotto to start, among others, Lake Superior whitefish, roasted salmon, free-range chicken or steak frites as entrée selections, and summery peach crisp, crème brulée or a daily selection of sorbet or gelato to finish.
Gemini Bistro is located at 2075 N. Lincoln Ave. Visit www.GeminiBistroChicago.com for more information.
HOPLEAF 
Hopleaf is a true beer-lover's bar. They offer microbrews from across the globe, with a healthy variety of interesting choices. Ask about the Lucifer amber, which always makes me smile, and before they pour you a goblet, they'll probably pour you a taste. My go-to drink is the Leffe Blonde, but try the Kwak because it's rare, or the Chimay Red.
The former liquor store is also one of the best restaurants in Andersonville. The secret is the "Toasted Nueske" ham sandwich. Served on pumpernickel bread, which I normally harbor a great distaste for, and coupled with apple-tarragon coleslaw, this sandwich has "keep reading" written all over it. But trust me — don't. A friend recommended it, and I'm unlikely to ever try anything new again.
Please be forewarned: Every time we put our name in for a table, the wait time is shockingly long. I don't know if it's good karma or good beer, but tables seem to be ready before we know it. And in the end, it's always worth the wait.
Hopleaf is located at 5148 N. Clark St. in the Andersonville neighborhood. Visit www.Hopleaf.com for more information.
— JESSICA KELMON
Your ads will be inserted here by
Easy Ads.
Please go to the plugin admin page to set up your ad code.