Chicago Detours: "Tours for curious people"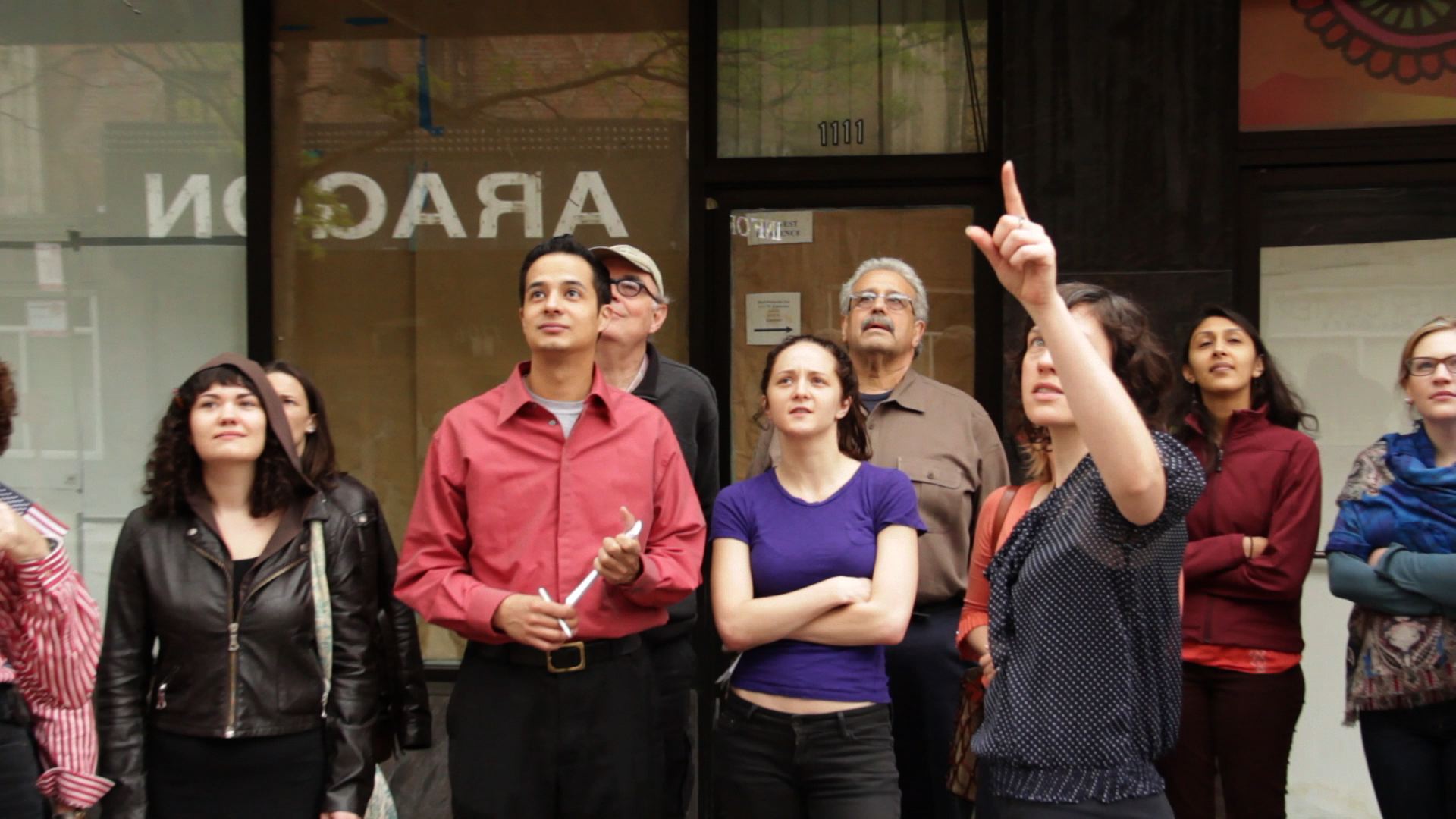 Experience a history of Chicago's musical influence in "Jazz, Blues and Beyond"
By Jerone Tyler
Touting the slogan, "Tours for curious people," Chicago Detours is a new company eager to provide a detailed history of this great city.
"It is easy for us to show you a few buildings; it's another to provide you with a total in-depth
experience," tour guide and company founder Amanda Scotese tells me.
On a recent Saturday (10 a.m.-12:30 p.m.), we decided to experience the "Jazz, Blues and Beyond" bus tour currently hosted by Chicago Detours.
The "Jazz, Blues and Beyond" trip gives a firsthand look at the city landmarks and neighborhoods that greatly influenced the jazz and blues music scenes in the 1930s and '40s. Sightseers are treated to some local flavor before the tour even starts, as the initial meeting location is the Jazz Record Mart, a record store owned and managed by Delmark Records. One of the oldest independently owned labels in the country, Delmark released some of the most influential jazz and blues artists including George Lewis, Buddy Guy and Junior Wells.
Chicago Detours provides a refreshing assortment of the musical culture of Chicago, combining sites located on the north, south and downtown areas of the city, with Scotese offering a thorough overview on the background of each locale.
In Uptown, we visit the legendary Aragon Ballroom and Green Mill jazz club. The tour then heads south to the Bronzeville neighborhood, where guests take in Southside sites like the Sunset Cafe, a landmark of jazz history. Then the group witnesses the historic Chess Records, the birthplace of the amplified blues sound. Musician Fruteland Jackson joins the tour at the site of the former Maxwell Street Market, and riders are given harmonicas to play during a tutorial with the blues legend.
For those looking to stay within the downtown area, Chicago Detours also offers a "Good Times around Michigan Avenue" walking tour that explores the nightclubs and social soirees of the prohibition era. Additionally, the company's "Inside the Loop" tour examines the architecture of downtown Chicago.
Tours costs range from $26-$70, with discounts offered to children, students and seniors. For more information on Chicago Detours, visit www.ChicagoDetours.com